Laika was one of the first living organisms to go on a space mission but it turned out to be a one-way orbit. After her death she was praised by the citizens for her sacrifice for the country and statues and memorials were made to remember her. It is said that she was sent to space with poisoned food and oxygen viable for only 7 days even though the space mission was of 10 days. The docile Laika met a painless death in space in a small compressed compartment.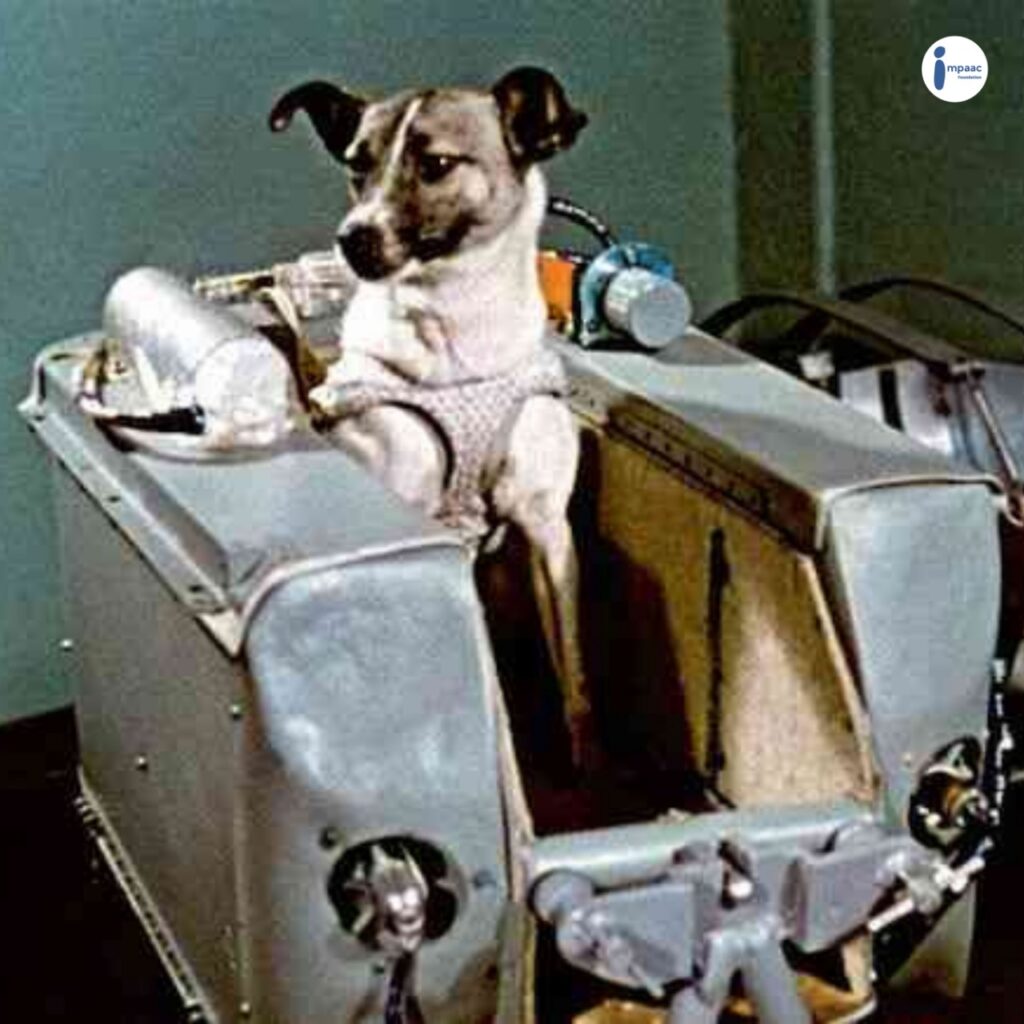 Why Laika
Laika was a stray dog one of the major reasons to send her to space as she had no one behind her, another reason was the fact that she was a female who would take up less space on the space ship which was already very cramped. Female dogs were proven to be very docile that would be efficient in her management to be far better by the scientists.
There were many dogs alongside Laika who were picked up by the space department and everyone was subject to strict procedures to determine who was the fittest among them all. They were made to live in cooped pressurized compartments for days, pelvic devices were fitted to the dogs but they avoided using it by retaining their bodily wastes even after being given laxatives. Many dogs could not survive however some adapted leading to Laika being chosen as the first dog cosmonaut.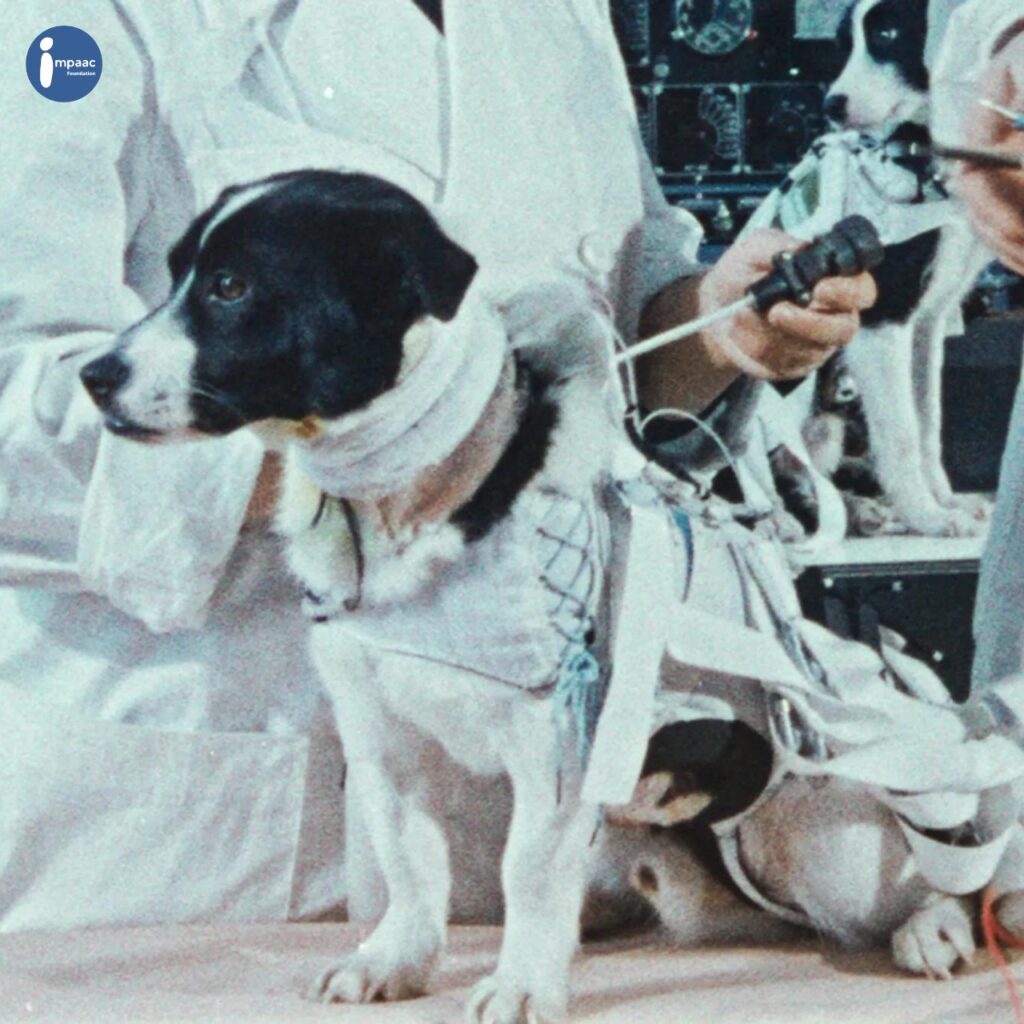 The Space Mission
1950's to 60's was a time when humans were still debating on how to explore space and send humans to space with appropriate safety precautions. Animals were increasingly used by the soviets to test their inventions; this was one such mission. Scientists made Sputnik 2 which was shaped like a small capsule that was 4 metres tall and 2 metres wide and it weighed at just about 500 kilograms.
The space shuttle was atomised to provide Laika with food and water and she was attached with a backpack to contain her faeces. The shuttle was also equipped with a camera to monitor Laika and her movements.  It was finally launched in 3rd November 1957. Her rate rates skyrocketed as the shuttle exited the earth's atmosphere that denoted her extreme stress and fear.
The Dreadful Outcome
The space orbiter was always planned to be a one-way mission as Laika won't be able to survive the re enter into the earth's atmosphere therefore the scientists had already administered poisoned food to be fed to Laika, however her end was not so simple. After lifting off the earth's atmosphere the rocket cone separated as planned but a part of it remained attached leading to problems with the thermal control system inside the shuttle. This misfortune led to the temperature rising excessively killing Laika.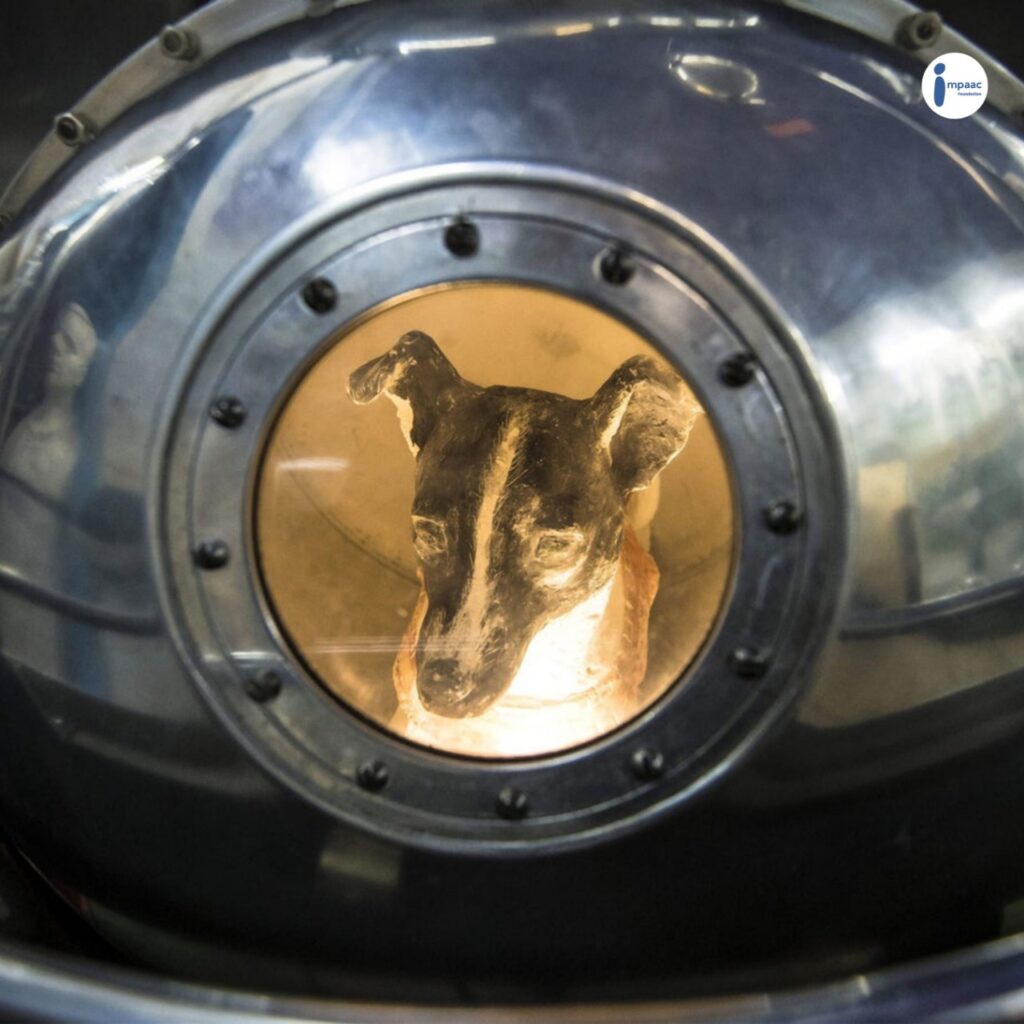 Truth Evaded
The soviets said that Laika was alive for a about 9 days in the space shuttle and died on the 9th day after being fed with poisoned food through the shuttle's automated poisoned food to give her a painless death. The true reason behind Laika's death was finally revealed in 2002 by Dr. Dimitri Malashenkov about how Laika died only in a few hours after launch due to the failed thermal system and heat rising in the space shuttle.
Aftermath
After Laika's death the space shuttle became a coffin for the poor dog and continued orbiting around earth for the next 5 months before finally blowing up during re entry into the earth's atmosphere on April 14th 1958. Years after her death she has been aptly still remembered by the people who have dedicated statues, memorials, museums and magazines in her name commemorating her loss. She has also been featured in multiple books and authors have also tried to write it through Laika's perspective.
Impaac honours her sacrifice and stands up against using animals as test subjects in experiments which eventually lead to their death and doom. Even in 21st century we still see animals being used to test things and that makes us question,
" Are their lives not worth living ?"