Ganesh Chaturthi is the celebration of lord Ganesh's birth that is celebrated all across India with great pomp and show. Roads, streets, houses and public buildings are decked up to honour his stay for the next 10 days as we gear up to become the best hosts. He is worshipped by many and after the duration of his stay we indulge in his farewell festivities also known as Visarjan. However, after such a grand celebration we leave behind a trail of destruction behind us that leads to environmental degradation and hampers us in a drastic way. All of these actions will lead to disastrous consequences but there's still a way we can save the earth from becoming a future nightmare. We have compiled how we celebrate traditionally and some alternatives to how we should celebrate ecologically.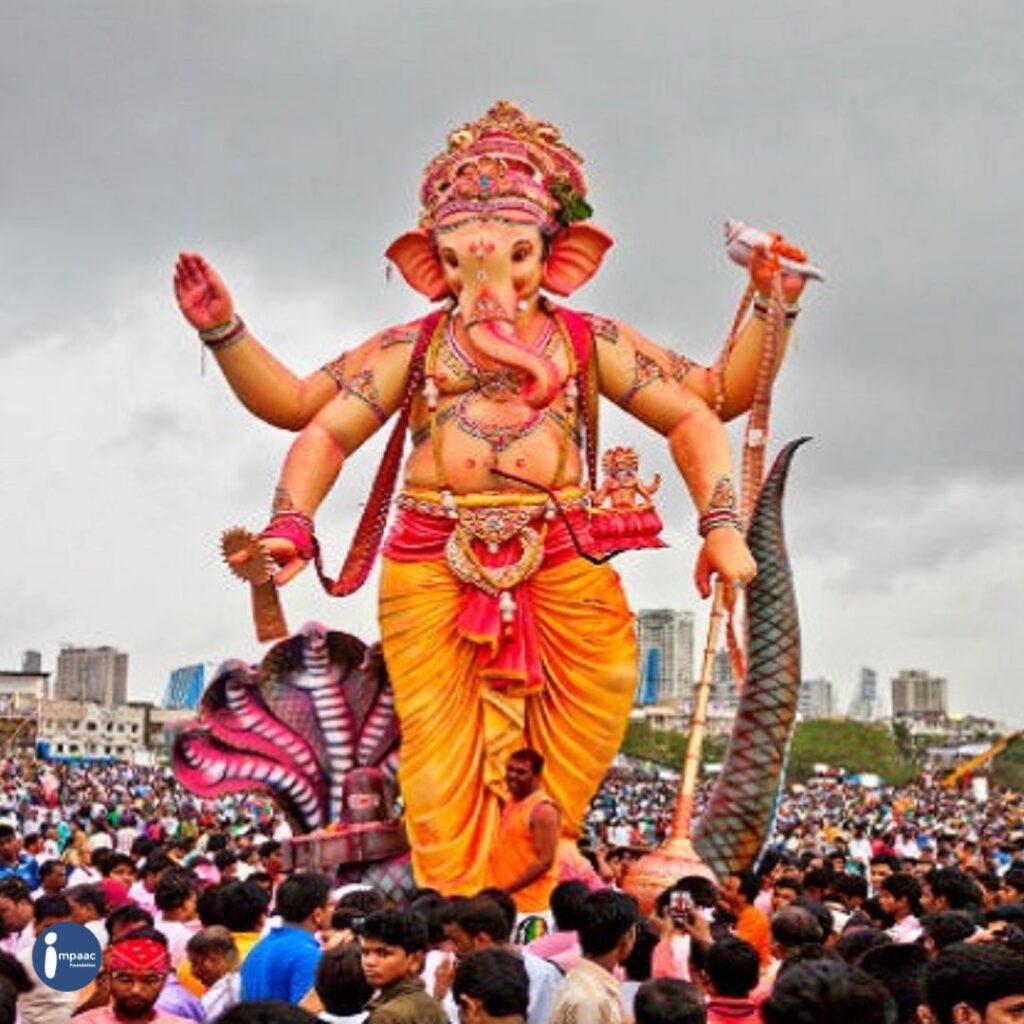 The Traditional Way
• We bring home an idol constructed from plaster of paris that doesn't decompose easily and leads to pollution. The toxic colours mix with water resources and hamper with both human and animal health while the POP leads to environmental degradation.
• Every year we buy new idols and immerse them into water bodies when even one idol takes decades to fully dissolve this constant dumping of waste products in the water doesn't even let the nature to heal itself fully.
• The idol is not immersed alone it is accompanied by other toxic pollutants such as flowers, jewellery, metal etc as it takes decades to dissolve or even break down, these idols float from one water body to another, it reduces oxygen levels in the water body and kills organisms.
• Fireworks and crackers are used in abundance during such festivals that increases the pollutants in the atmosphere leading to air pollution. Noise pollution is also a by-product of the same. The Ecological Way
• Instead, we can bring home an ecological mud idol that doesn't tamper with any traditional beliefs but at the same time is also environment friendly. It is also cost effective and relatively cheaper than the POP ones making it affordable for everyone.
• We can buy one Ganpati made of metals like brass, copper etc. and reuse it every year so as to reduce the need for a new one annually. These idols are long lasting and do not lead to pollution per se.
• We can immerse the mud idol in a bucket or a container in our backyard, this way it will dissolve fully without harming any organisms as such. This mud can also be used to plant a tree that will help us remember him forever and still continue to live with us.
• We should dance and sing without the usage of firecrackers or loud music; this would make sure that we unintentionally don't give rise to pollutants in the atmosphere and end up harming ourselves.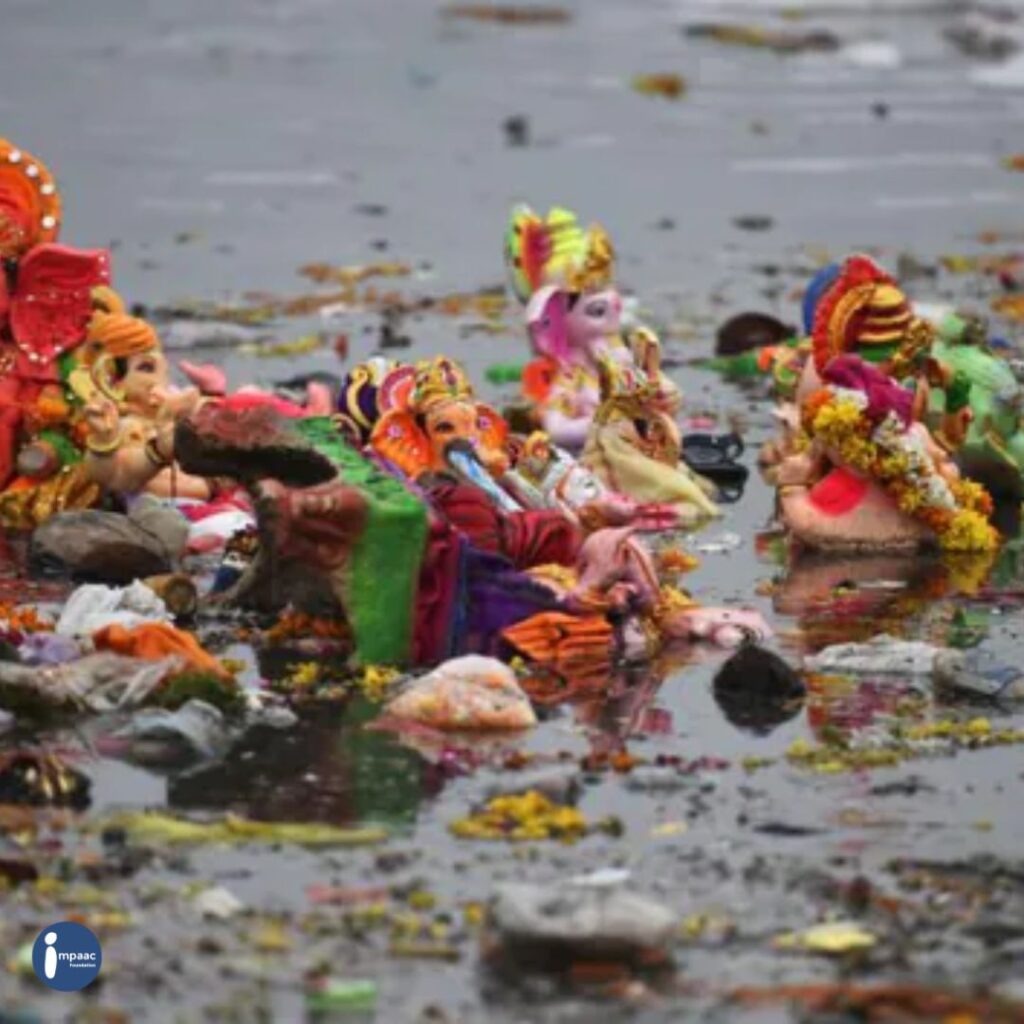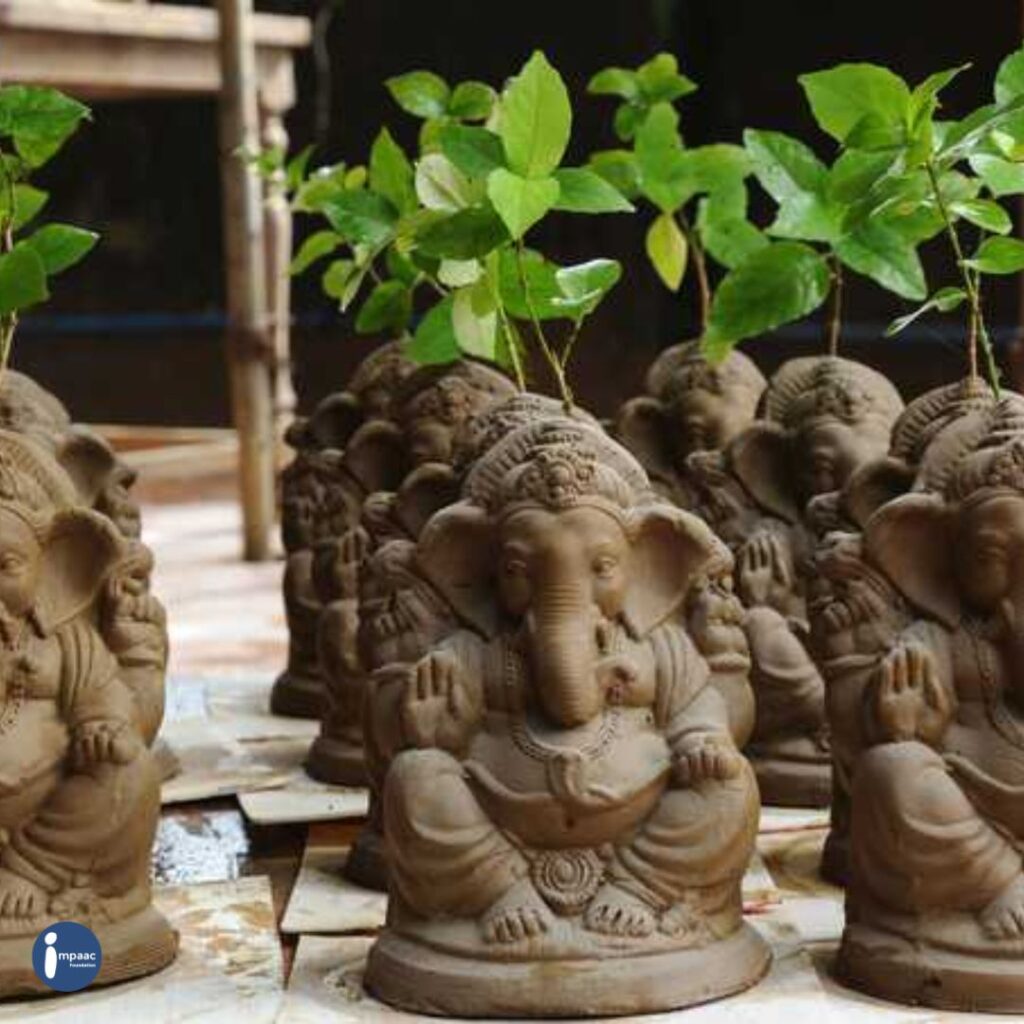 We should be celebrating a festival that brings us such great joy and ensure that everyone around us is happy and prosperous as well. Instead of indulging in practices that damage the ecosystem we should see to it that the environment flourishes along with us and stays with us till the end of time.
About Impaac?
Impaac Foundation is a non-profit, technology-driven crowdfunding, social networking platform which focuses on bridging the gap between the people who are looking for help & the people who are willing to help. We are building a social community that depicts the values of social responsibility & help anyone, anywhere, anytime. We provide viable solutions to NGOs for different causes to run their system smoothly & effectively with non-profit intentions.
Why Us?
•Truly NO Charges
•Trust Guaranteed
•24*7 Assistance
•1000% Transparent
•Technical Support
•Seamless Donations