Ashay Bhave is taking positive steps to make way for a greener future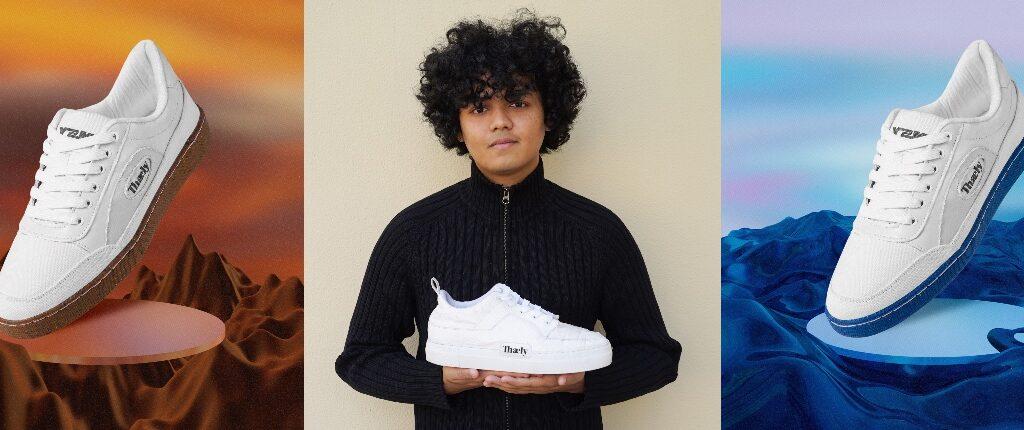 With global brands and next-gen designers making revolutionary materials from mushrooms, pineapple fibres and recycled rubber, the footwear industry is getting a sustainable spin too. Footwear labels like Neeman's introduced ReLive Knits, a sneaker made from 100% recycled PET bottles, Woodland launched a range of biodegradable footwear and Paadkus designs shoes made from scrap tyres. 
Now, there's a fresh label on the block doing its bit to keep the landfills and ocean clean–Thaely. Named after the Hindi term for a plastic bag to draw the audience's attention to the mounting plastic pollution, Thaely is a sustainable sneaker brand that makes shoes from discarded plastic. And you'd be surprised to know that its brainchild is a 22-year-old, Ashay Bhaave.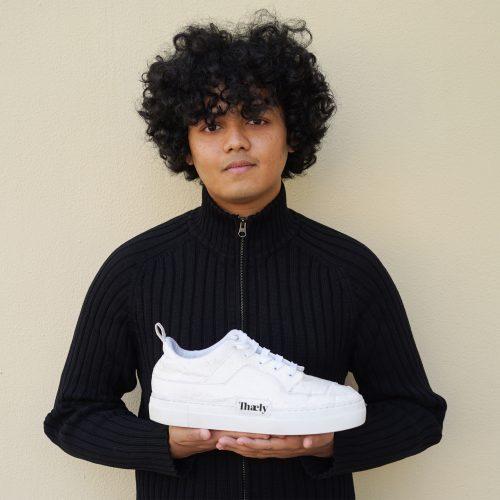 Born in Mumbai, and currently residing in Dubai, Ashay has always wanted to better the world and contribute to environmental welfare. Spurred by this passion, Ashay introduced an innovative solution that paved the way for a greener fashion industry. Moving closer to its goal of cutting down the plastic globally, Thaely has recycled about 36,000 plastic bags and 25,000 plastic bottles since it started production at the beginning of this year. In a chat with the young CEO and creative director, we find out more about the label. 
ASHAY BHAVE – I started Thaely after I heard about the single-use plastic ban in India. Though the law was widely celebrated, it was never imposed in most areas. I also found out that on an average 5 trillion plastic bags are consumed each year worldwide, and 14% of plastic bags make up the biggest portion of all marine plastic waste. Despite this, there was almost no real way of entirely recycling plastic bags and I was motivated to find a solution to this problem through ThaelyTex—a fabric that looks and feels like leather but is made entirely out of waste plastic bags.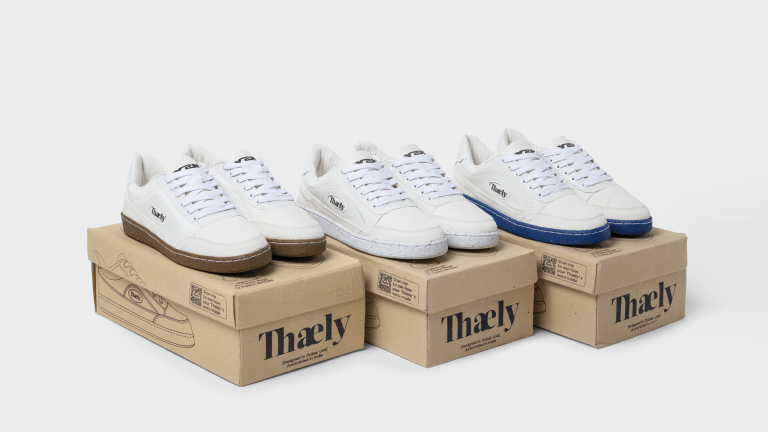 ASHAY BHAVE – We use 10 plastic bags and 12 plastic bottles for one pair of Thaely Y2K Pros. We use ThaelyTex for the upper (part of a boot or shoe above the sole) and rPET made from plastic bottles for the upper and shoelaces, recycled rubber for the sole, and vegan glue. The shoe box is plantable—it's made from recycled paper, dyed with waste coffee grounds and has basil seeds embedded in it.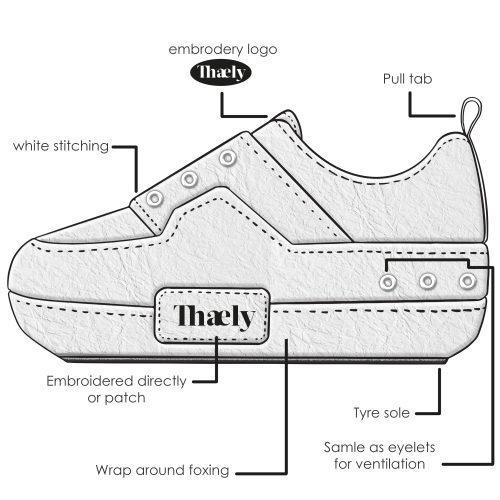 ASHAY BHAVE – The production process starts with the collection, segregation and sanitation of waste plastic bags. These plastic bags are processed into ThaelyTex, which is then shipped to our shoe factory where it is assembled with other components to make the final shoe. The production process does not need any additional chemicals nor does it release any toxic chemicals as a by-product.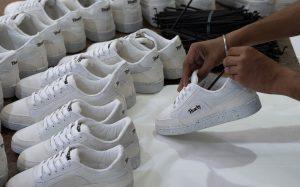 ASHAY BHAVE – The biggest challenge we faced was right at the first step of acquiring the plastic bags. To my surprise, I found one online when I received a message on LinkedIn from TrioTap Technologies, a waste management plant in Gurgaon. They were not only interested in collecting waste plastic bags but were also willing to process it into ThaelyTex. 
ASHAY BHAVE – We have a few more colours coming up and a high-top version is being prototyped. Also, we plan to launch apparel soon.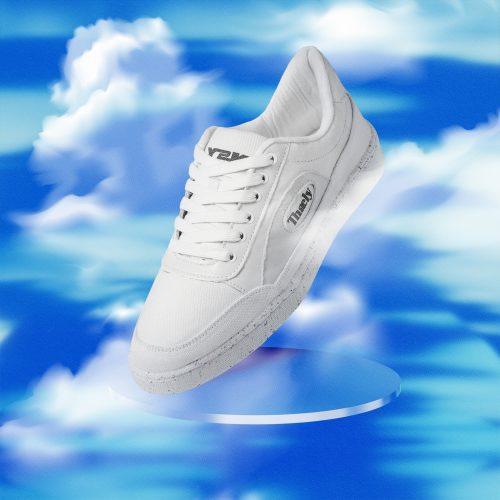 Source - Ashay Bhave interview with ELLE Magazines