Holi is a very happy and colorful festival for us that is celebrated every year in March. The harsh summer season makes it even more enjoyable as we bask in the effulgence and enjoy the festival to its fullest. The animals, however, don't find it quite enjoyable when people throw colors and water-filled balloons on them, leading to various ailments in them. Impaac today on this auspicious day takes the initiative to make our citizens aware of the harmful effects of Holi or more specifically colors on them from their perspective: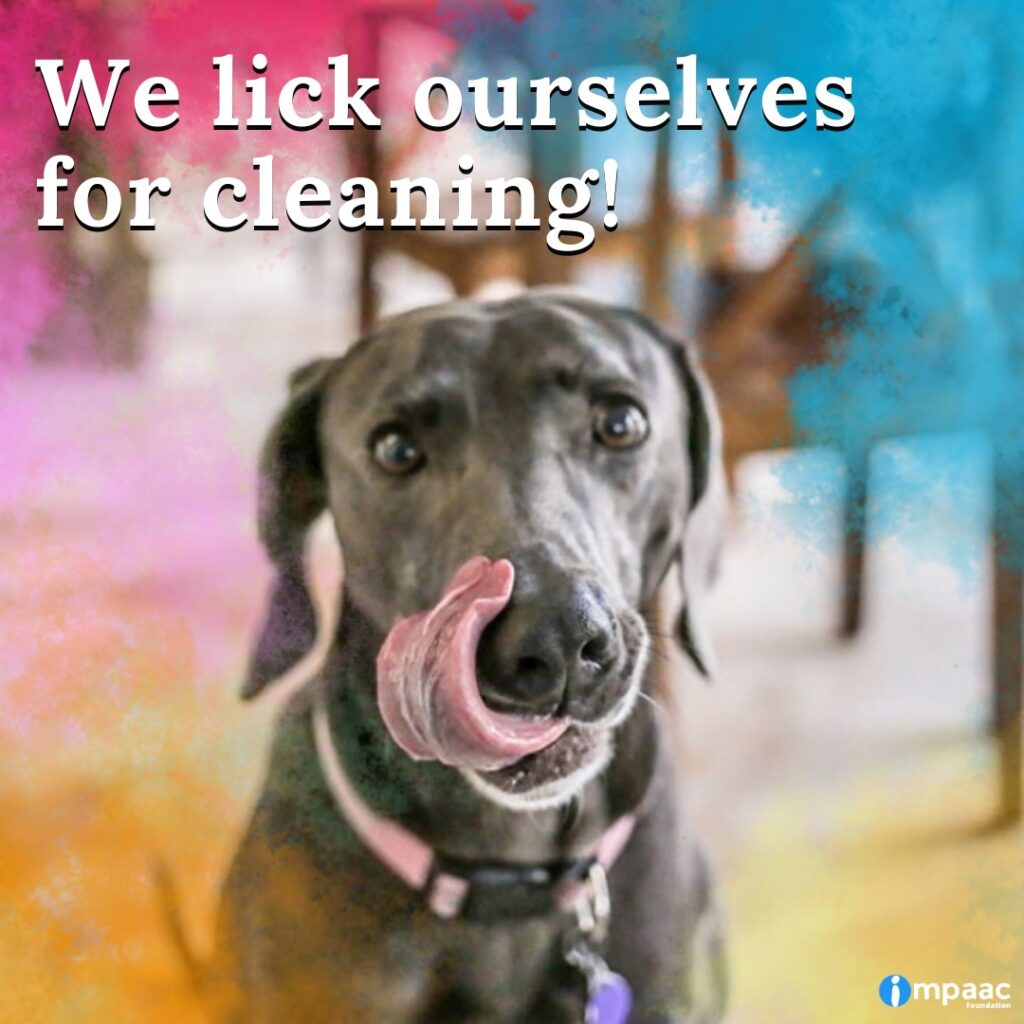 Colors are not made for us
Every Holi we dread the festival due to the atrocities that are carried out on us. Children and adults alike smear colors on us are increasingly harmful to our fur and skin. The colors that are used during Holi are mostly made from synthetic dyes and toxic metals that can cause skin allergies, rashes, or even blindness in humans and us alike but humans can rinse it off and we don't have that option. Many pups and animals die after a few weeks from Holi due to the toxicity emitted from the colors. Drinking colored water is also very harmful to us and the colored powder enters our mouth and nose which gives rise to respiratory diseases. We lick ourselves clean which poses even greater harm to our health's so how can you promise to not spray animals with colors and to play Holi within a safe distance from the strays.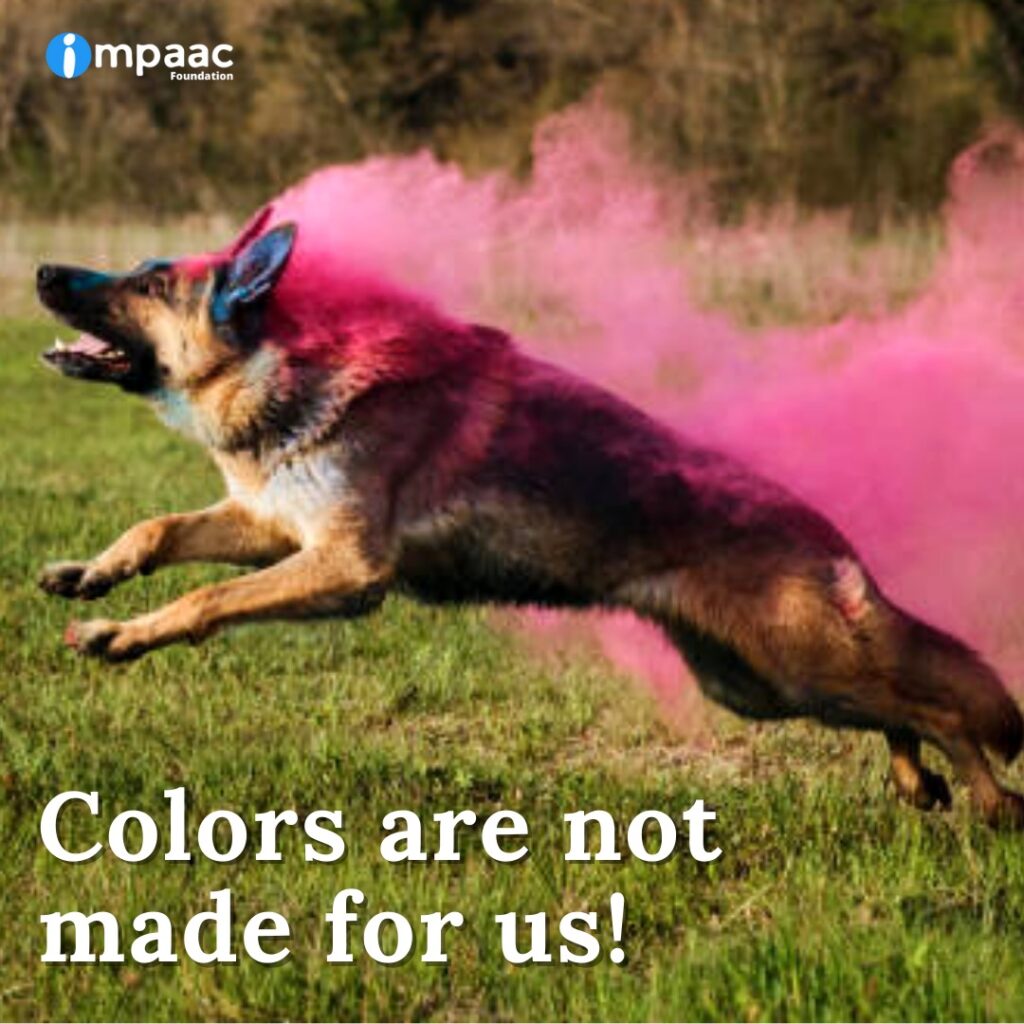 Water Splashes Make Us Sick
Those violent water splashes make us increasingly sick to a point where it is difficult to recover. When you have a fever, your mom takes care of you and helps you to get back on your feet however, we don't have that option and it is totally upon us to recover, and sometimes due to lack of love and care these minute ailments can result in issues like pneumonia. Water splashes are unnatural for us and can result in lifelong trauma for us. We request you to not play Holi in the vicinity of me and my friends.   
Those deafening dhol beats, music played on loudspeakers can hamper our hearing capabilities. It makes our heartbeat at an insane level and can cause many issues. Birds are extremely sensitive to high sound levels that can cause problems in their tiny bodies. We cannot communicate with our companions due to the loud noise that is prevalent in the environment during Holi and it forbids us from warning our mates.
Help Impaac in spreading the word and making everyone aware of the harmful effects of Holi on us. You can always adhere to playing Phoolon ki Holi with us and make it enjoyable for both you and us. We are your best friends and we tend to be very loyal so can you not help us in spreading the word of our troubles to the masses