India is very famous for its culture and festivals. Among the many festivals, Ganesh Chaturthi is a very important religious occasion. It is a 10-day long celebration about the birth of the Lord Ganesha. It is celebrated with much enthusiasm and joy especially in the state of Maharashtra and Karnataka. Not only in India but also in the UK, USA, Canada, and other Asian countries, it is celebrated on a large scale. 
Ganesha is the God of prosperity, good fortune, and wisdom. During the festival of Ganesh Chaturthi, devotees worship Ganesha idols, perform aartis and offer prasad consisting of various sweets and fruits, especially Modak. These idols are made and booked months before the actual festival. They are painted and decorated in different and attractive styles and colors. After the festival, these idols are immersed in water with some prayer.
Ganesh Chaturthi is celebrated on a large scale. Every year almost 140 to 150 million Ganesh idols are made and immersed in the water. These idols are made of Plaster of Paris which does not dissolve in water completely. The flowers and other substances used for pooja are also dumped in the water. After some time, chemical reactions take place in the water and make it harmful for use. A huge number of broken idols and trash can be seen on the waterfront after a few days of immersion.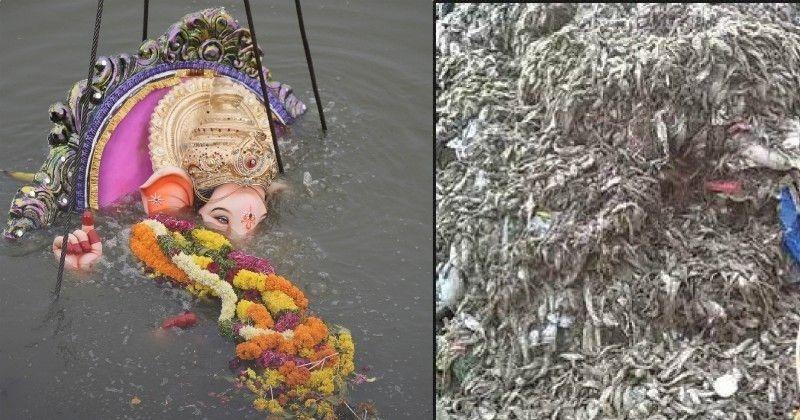 To celebrate the festival on a large scale, large groups of people come together and worship huge Ganesh idols as being a part of their cultures and traditions. But here comes the problem associated. Bigger idols need more Plaster of Paris. These idols are decorated with glitter, plastic, and many other components which do not dissolve in the water. These things pollute the water completely. The number of people immersing idols in the water every year is in the millions. This can be harmful to the environment and ecosystems near the water bodies.
Eco-Friendly Ganesh Utsav!
While the festival continues to be popular, people are becoming more responsible towards the environment. This Corona pandemic has made people realize that health and the environment are more important than anything else.
Solutions in points-
Recycling, reusing, and celebrating a completely eco-friendly Ganesh Utsav is becoming their priority.
People are preferring idols made of clay or wood instead of the Plaster of Paris. The idols are being immersed in small buckets and tanks and later they are being used to plant new trees. Some people are also buying Ganesha idols with plant seeds inside. Other insoluble substances such as plastic and paper are being recycled and flowers are being used as compost for the plant. More and more people are avoiding the use of firecrackers and loud music. Celebrating an eco-friendly Ganesh Utsav is becoming trendy day by day.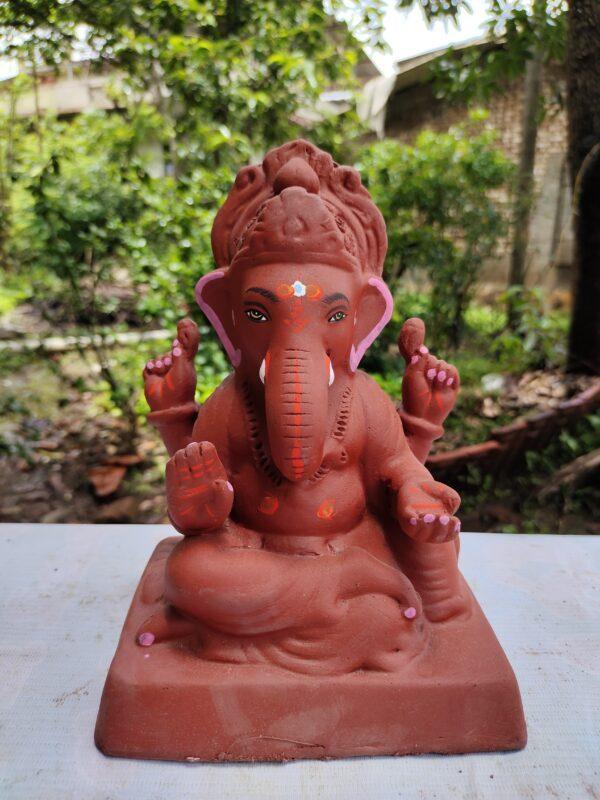 In old times, customs were created while keeping their impact on nature in mind. In the name of modernization, people have changed basic aspects of particular customs. Not only Ganesh Utsav but also every other festival in the world must be celebrated while considering its impact on the environment. Celebrating our festivals and cultures while taking care of nature is the need of the hour.