What Is Global Warming ?
Global warming has had a very saddening impact on our mother earth resulting in severe storms, tsunamis, melting glaciers, deforestation, loss of species, forest fires, the spread of diseases, poverty displacement and so much more but still, people feign ignorance to the same, claiming it to be a myth and nothing more. They seem to disregard the violent happenings that take place due to the phenomenon and seem to wait for the end of the world without taking conscious effort to help in reducing the environmental fury. The havoc mother nature has inflicted on us is much deserved, for countless decades we have been polluting our environment without any regard for our planet's future and now after so many years, she has been responding with our pollutants on us. Mumbai's coastline has seen a huge dump of plastic from the ocean, one which we created, depletion of the ozone layer has created many dangerous skin problems, while glaciers have also started melting at an alarming rate leading to displacement and death of many.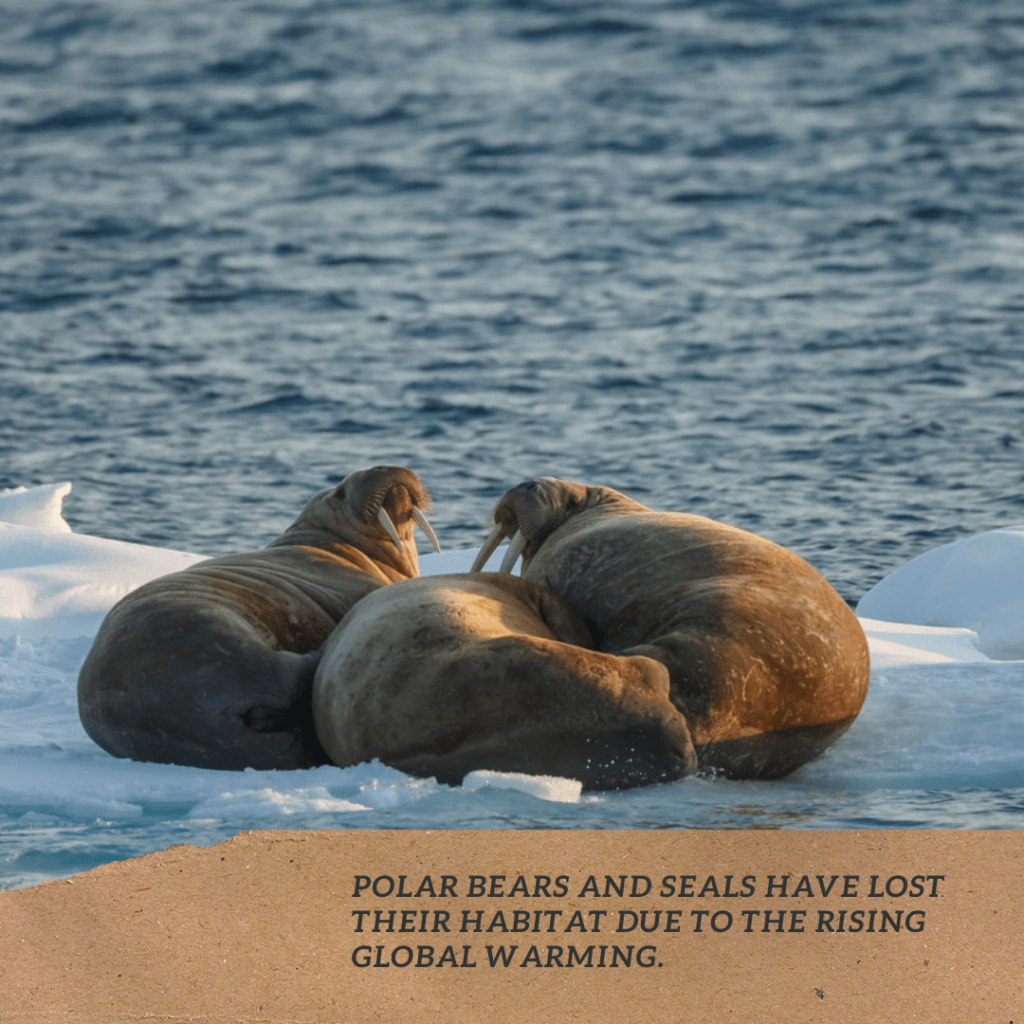 " Earth provides enough for every man's need,
But not for every man's greed. "
Mahatma Gandhi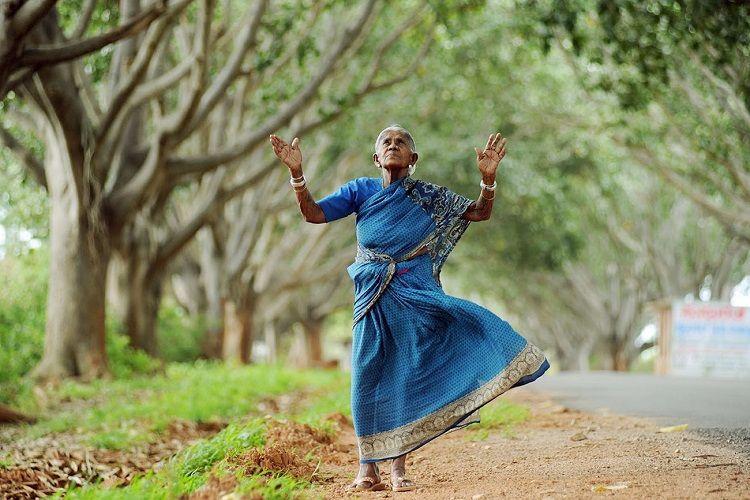 Eco Warriors
At a time like this, we have seen many people working hard to protect the environment and have accepted the leadership to guide future generations to live ecologically. Some of these eco-warriors are listed below:
Saalumarada Thimmakka – Thimmakka is the story of the sheer determination and will of a woman who with meager resources managed to plant about 400 banyan trees and thousands of others in various places across Karnataka. She had been childless for a long time and that prompted her to give a new life to the once barren stretch of land that now has a thick canopy of her trees.
Akshay Bhave – a young environmentalist with a brilliant idea to control and recycle plastic waste and use them in making sneakers. Plastic that takes decades to just start to break down was an excellent alternative to make long-lasting shoes that not only are fashionable but also comfortable.
Garvita Gulhati – the water girl of India has worked tirelessly towards preventing water waste. Her main area of concern was the huge amount of water being wasted in hotels and restaurants, she and her team reached out to over 5,00,000 places across India and prevented over 14 million liters of water from being wasted.
Kriti Tula – Another young woman on the way to creating sustainable fashion. Kriti is the co-founder of the company doodlage that creates sustainable and recyclable clothes that are high in comfort and fashion. She aims to reduce the huge amount of textile waste that is generated every year.
Soumya Ranjan Biswal – He works for coastal and marine life, especially saving the Olive Ridley sea turtles. He has participated in many beach clean-ups and has also worked with local communities, youth volunteers, and the forest department.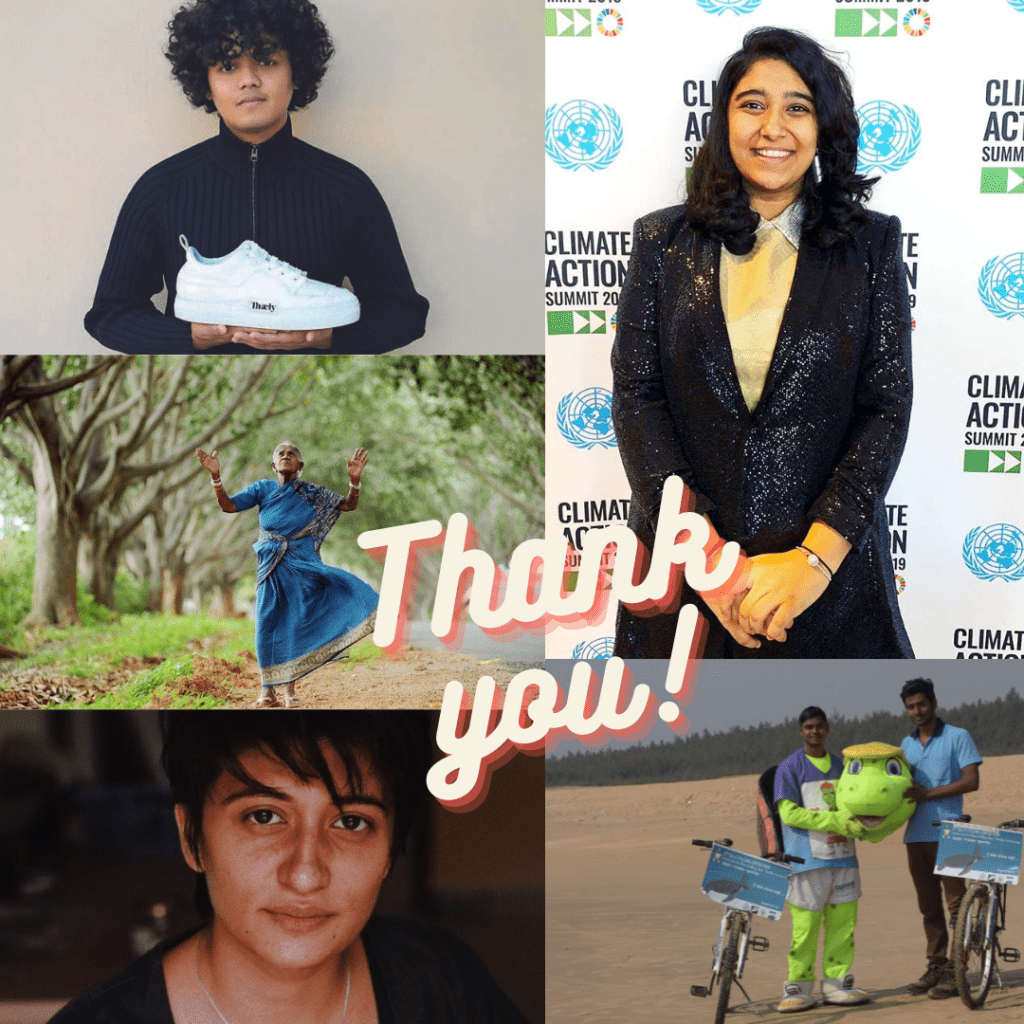 Solutions 
And frankly writing, nobody is to blame for the misfortunes than us – ourselves. However, still, all is not lost as we can still restore the lost glory of our planet, by following some basic protocols to help our planet sustain.
Whenever you go hiking, remember to carry back your trash to keep our mountains clean and accessible for future hiking enthusiasts.
Recently there has been an increasing shit problem in the Himalayas [ P.S – it's not as funny as it sounds ]. People generate a lot of excreta that does not disintegrate in the extreme cold temperature leading it to be rock solid and then when it meets the water bodies polluting it and making it unfit for human consumption. One solution for this would be to carry plastic bags so that you can carry your waste back to town and dispose of it properly.
Walk, cycle, or take public transport to reduce greenhouse gas emissions.
Practise afforestation, plant saplings on special occasions instead of celebrating lavishly and contributing to plastic usage.
Plan your consumption according to your needs and don't indulge in trends, try following the 3 r's i.e reduce, reuse and recycle.