Impaac started with the idea of creating an impact in our current situations in a positive way. A team of diligent people under the leadership of Mr. Pankaj Dhingra and Miss Nivedika Gupta has paved a long way of struggle for establishing this company. It aims to work for social and environmental causes and helps individuals and pets to grow up in a safe space. Since then we have helped countless organizations in rescuing, tending, and helping the strays get back on their feet. Although we have worked for many missions we still strive to provide a safe house to the munchkins that we encounter daily.
One such encounter was with Tohfa recounts our CEO Nivedika Gupta that she found freezing on the streets of Himachal, being the kind soul she is, she couldn't leave the pup alone. She tried looking around for its owners but couldn't find anyone. She found out the pup was starving so she immediately bought it some biscuits and fed it, later contacting a shelter 10kms away to ask for help. The shelter was closed but they agreed to take the puppy in during working days. Nivedika couldn't shelter the puppy in her own house as she was herself on a trip to the place, so she took her back to her hotel with fear lingering that the authorities might not let the puppy in.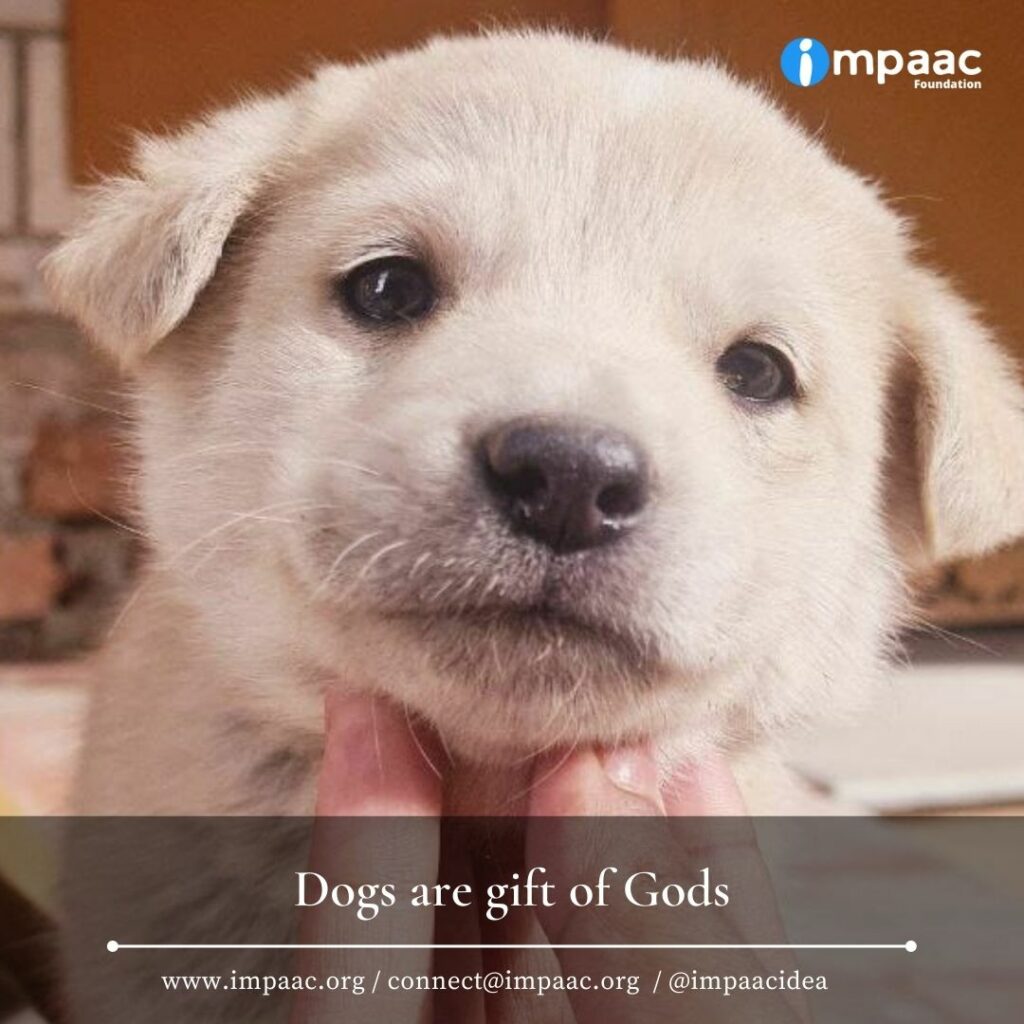 She took the puppy with her to a restaurant near her hotel to ponder upon the poor pup's shelter. The owner of the restaurant took interest in the pup and started playing with it, slowly forming an everlasting bond with it. Nivedika was slowly starting to find a mother figure for the pup in the kind restaurant lady, Nivedika approached her regarding the adoption of the puppy. Anita Thakur[ restaurant Lady ] immediately agreed to adopt the puppy and give it a new life thus naming it TOHFA [ the gift of God].
Everyday we come across many Tohfa's on our way to home while they have nowhere else to go. If you come across any such dog, you can either contact the nearest pet shelter or can give a home to him|her at your abode.
For more such stories join us in this mission to spread happiness and compassion by liking and commenting on this blog and stay tuned for more.