Mr Surya Singh and his wife Mrs Avinash Kaur humbly requests you to show your mercy on their 370+ Pets in their shelter and 100s of stray animals on roads, whom they are feeding and providing medical treatments on daily basis. They are going through very bad phase due to funds crunch. They have also rescued many Cows & Calfs, who were being sold to butchers.
Expenses have raised saving many animals. Rescued as many little born puppies along with mother's from being flooded in heavy rains,also being killed on roads. His wife all alone takes care of all these loving souls, as they are not in position to appoint staff. Kindly come forward, help them with your any precious contribution to help in continuation of their kind deed towards innocents.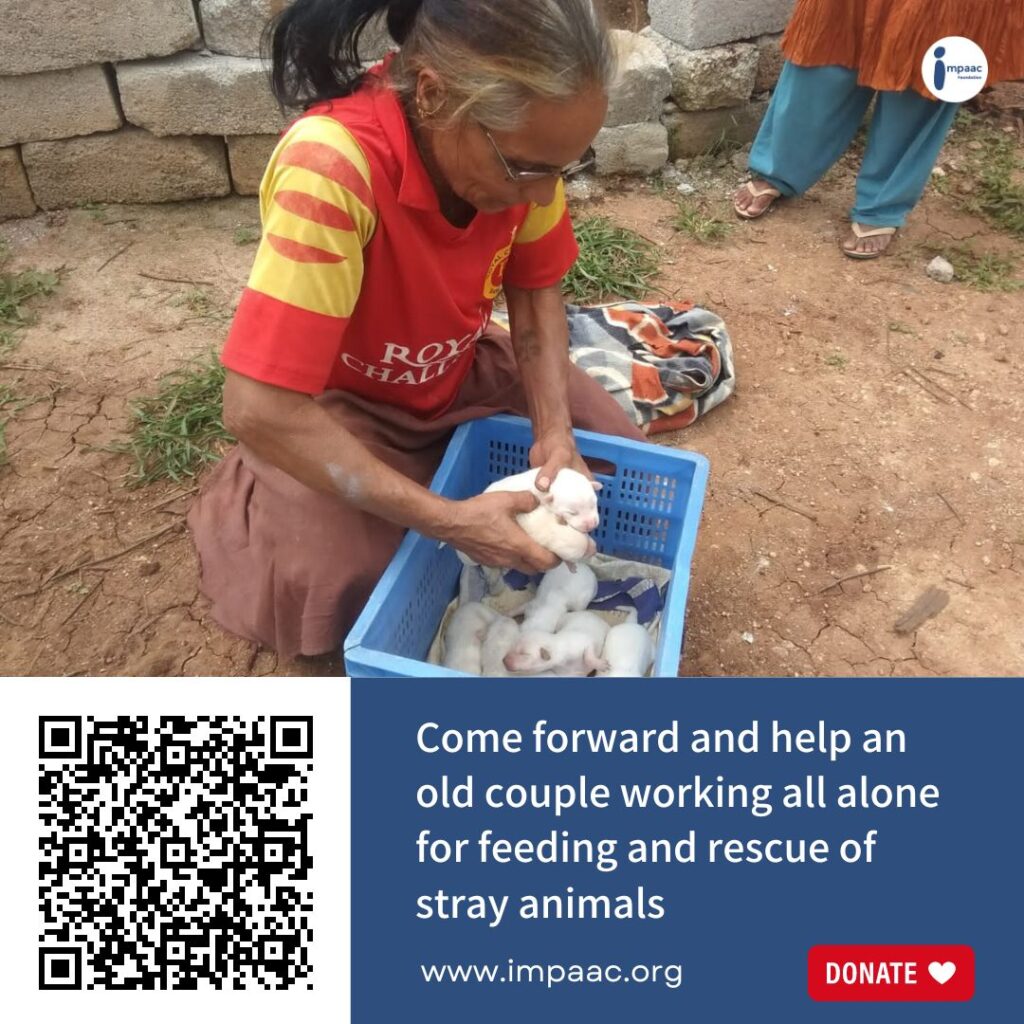 They are working for the welfare of stray dogs and animals as their initiative will help abandoned and helpless stray animals with proper medication and care alongwith spreading awareness to save and protect these innocent beings. In this step they are facing issues where they need funds to take further care of these adorable yet isolated animals
350+ stray Animals depending on them, and they are unable to bear the huge daily expenses (water, electricity, food) in feeding and medications for these animals. And now they need money so that they can buy their own land to provide a roof to these animals and not face the rental issues.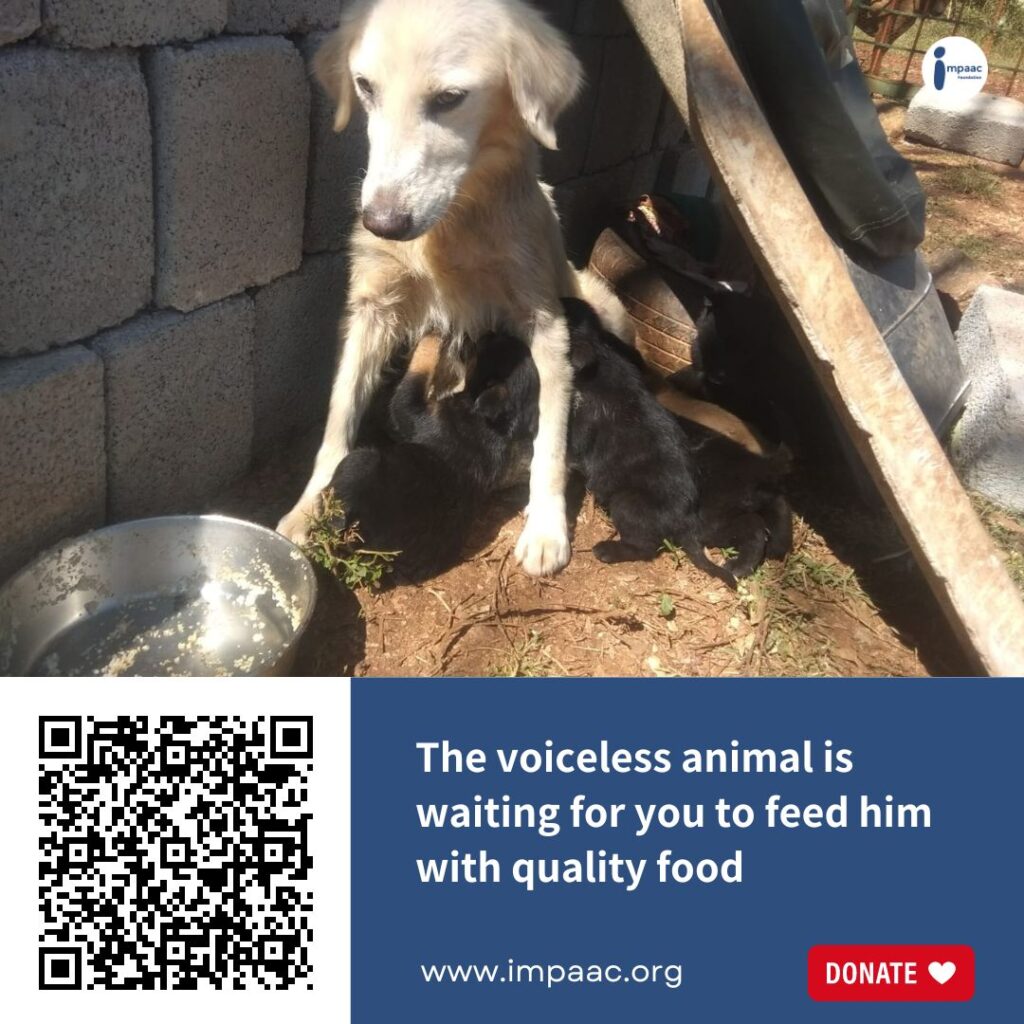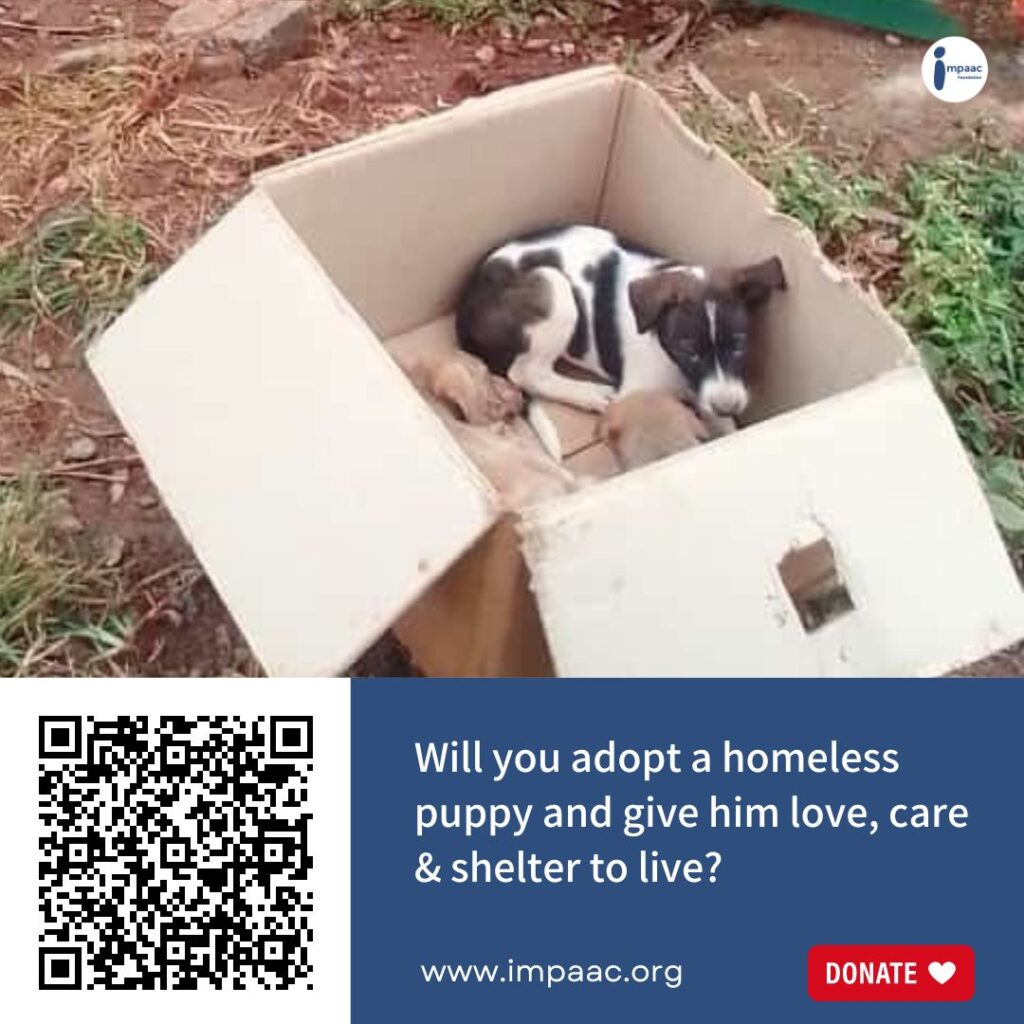 THEY ARE RUNNING SHORT OF FOOD & FUNDS.
A monthly contribution from people & noble souls like you, will allow them to feed 180+ Dogs, Puppies,Cats,Rabbits, Cows & calves in their SAI Shelter for the entire month without running out of food. They are confident that with teamwork, they will be able to achieve their feeding goal every month. Each and every single contribution makes a difference. No amount is small and means a lot. Consider donating towards the voiceless.
What is Impaac Foundation?
Impaac for a real dynamic Impact! An impact startup passionate about solving global challenges through social entrepreneurship! We here at Impaac serve folks to get aware about the needs of our planet. We holistically cover people, pets, plants, the environment and societal constituents. Our aim is to contribute and take a step ahead for the welfare of the society. Combining technological skills with our social responsibilities is our unique trait. Read More
We are India's most trusted and 1000% transparent crowdfunding platform, with a vision to create a social impact. Impaac Foundation is a non-profit, technology-driven crowdfunding, social networking platform which focuses on bridging the gap between the people who are looking for help & the people who are willing to help. We are building a social community that depicts the values of social responsibility & help anyone, anywhere, anytime. We provide viable solutions to NGOs for different causes to run their system smoothly & effectively with non-profit intentions.
Truly NO Charges
Trust Guaranteed
24*7 Assistance
1000% Transparent
Technical Support
Seamless Donations
You can even donate the amount you spend on pizza. Even a single penny matters! The next time you see any animal in need on the roadside, don't turn away and immediately report to a nearby NGO. Let's together stand & support these selfless beings.