Their founder, Rishabh Singh works as an animal rescuer along with his studies helping and taking care of strays near him. His journey started 6 years ago, he used to take care of strays near him. Once a puppy was bitten by an adult dog and he was not aware about what to do and how but he had to help the pup so, he started searching for NGOs' number who can help and called but nobody responsed. They were new to this place as were just shifted in new house, as no NGO responded, he searched for a veterinary clinic which was 8 kms away from the house but somehow he managed to get there. Doctor made bill of ₹900 and while returning home the pup died. He felt so sad that even after so much effort the pup died and then he decided to learn treatment so he visited many NGOs and worked as a volunteer. He didn't get to learn anything and then worked a vet clinic where he learned giving primary treatment, since then whereever he sees an injured animal, he helps them. He is having trouble managing money for medicines and hospital bills and lack of team. Just the two people are handling everything.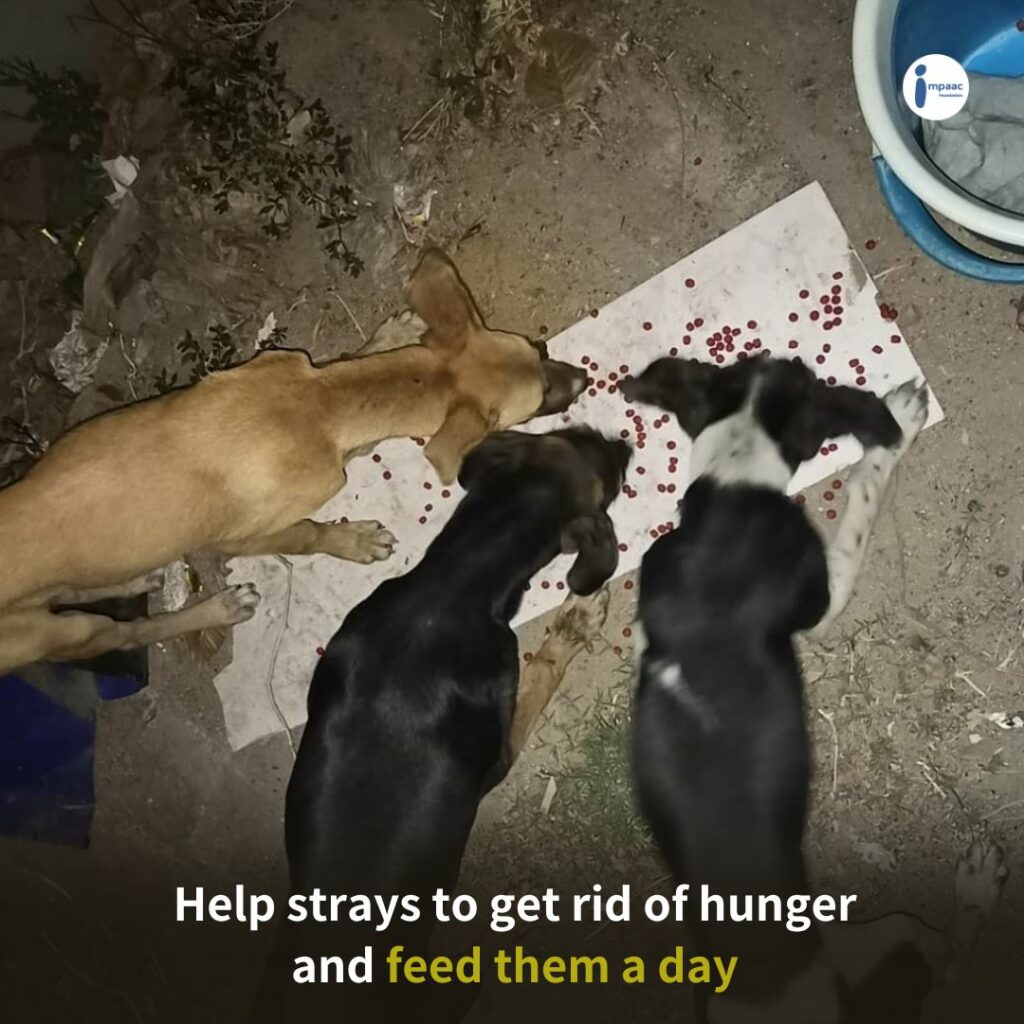 Team Stray Society is working to create a safe, healthy, and happy environment for community animals and humans to coexist in. They want to raise public awareness about the struggles that helpless animals encounter on the roads on a regular basis. In order to achieve this, they engage in a wide range of activities such as providing meals and temporary shelter to homeless animals, as well as attempting to rescue and trying to arrange medical attention for animals in desperate need of aid. They also hold awareness campaigns from time to time to help people understand the importance of vaccination as well as sterilisation of strays in their community, as well as to raise sense of compassion for welfare of animals in Lucknow.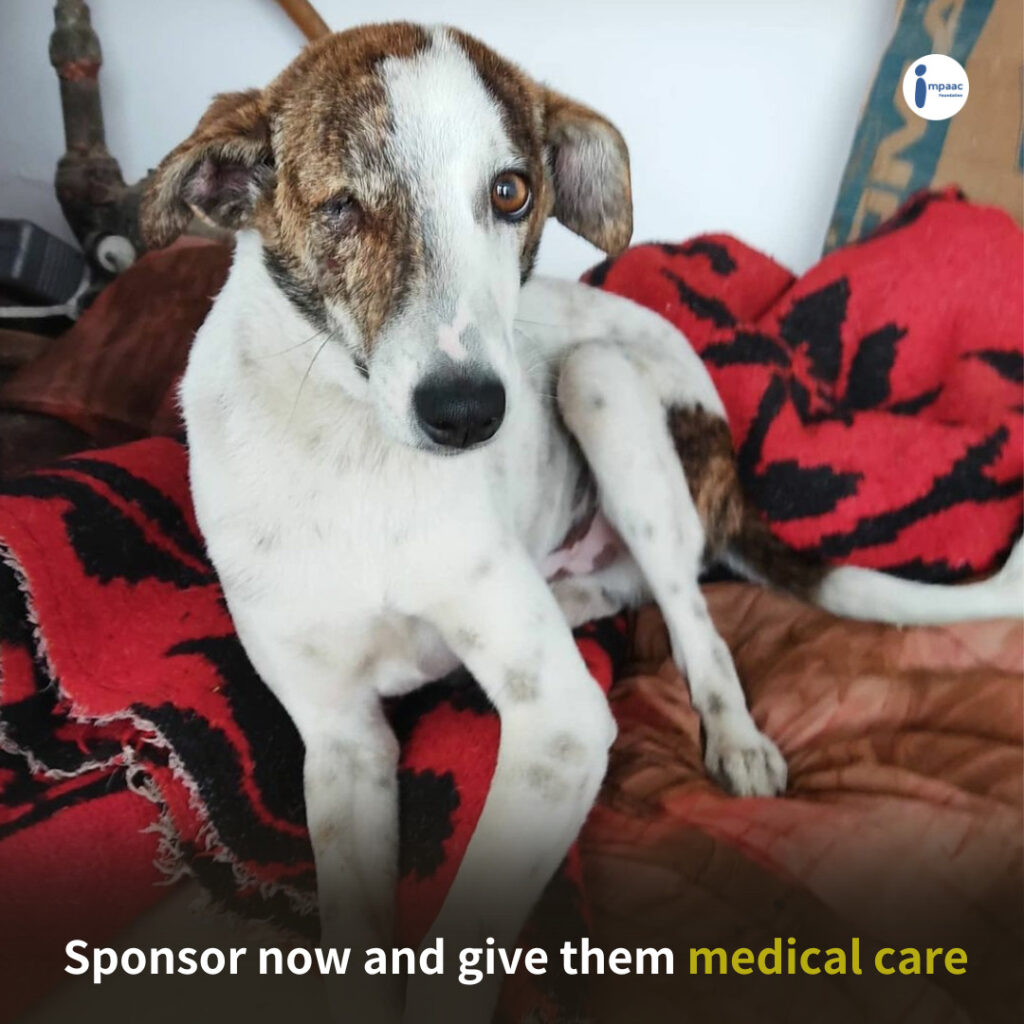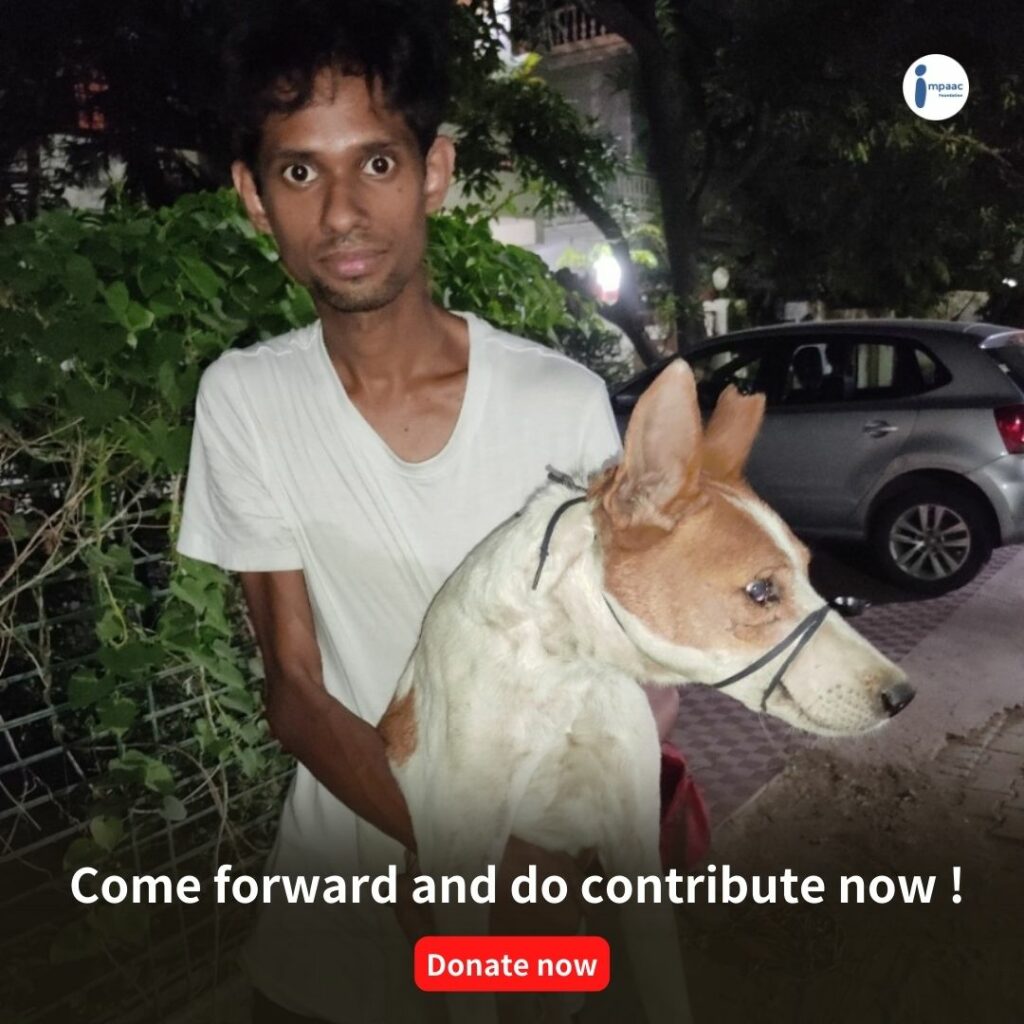 They're lacking resources, don't have funds & many medical bills are pending from months. Recently, after learning about the conditions of animal welfare in Barabanki, where lack even basic necessities they have also started their activities there with handful of local volunteers to continue the act of welfare. They look forward to support animals on roads. These animals suffer a lot more than we can imagine. All we can do is to extend a hand of help and care towards them to make their lives a bit easier.
What is Impaac Foundation?
Impaac for a real dynamic Impact! An impact startup passionate about solving global challenges through social entrepreneurship! We here at Impaac serve folks to get aware about the needs of our planet. We holistically cover people, pets, plants, the environment and societal constituents. Our aim is to contribute and take a step ahead for the welfare of the society. Combining technological skills with our social responsibilities is our unique trait. Read More
We are India's most trusted and 1000% transparent crowdfunding platform, with a vision to create a social impact. Impaac Foundation is a non-profit, technology-driven crowdfunding, social networking platform which focuses on bridging the gap between the people who are looking for help & the people who are willing to help. We are building a social community that depicts the values of social responsibility & help anyone, anywhere, anytime. We provide viable solutions to NGOs for different causes to run their system smoothly & effectively with non-profit intentions.
Truly NO Charges
Trust Guaranteed
24*7 Assistance
1000% Transparent
Technical Support
Seamless Donations
You can even donate the amount you spend on pizza. Even a single penny matters! The next time you see any animal in need on the roadside, don't turn away and immediately report to a nearby NGO. Let's together stand & support these selfless beings.