Air pollution has become a major concern in today's day and age and poses health threats to both people and animals. According to the WHO every year an estimated 7 million people fall prey to death due to air pollution while 9 out of 10 people breathe air containing high levels of harmful pollutants. Air pollution can be defined as the presence of harmful chemicals and or substances in the air that cause harm to living beings, the atmosphere, climate, materials etc. It gives rise to a multitude of diseases like heart problems, lung cancer, respiratory diseases etc. in humans that can be fatal in nature. Some of the major pollutants present in air include carbon monoxide, lead, nitrogen oxides, sulphur dioxide, particulate matter etc. However, in the past few decades, we have become more considerate towards our planet as more and more organisations have sprouted and looking after our atmosphere and the planet has become a household issue.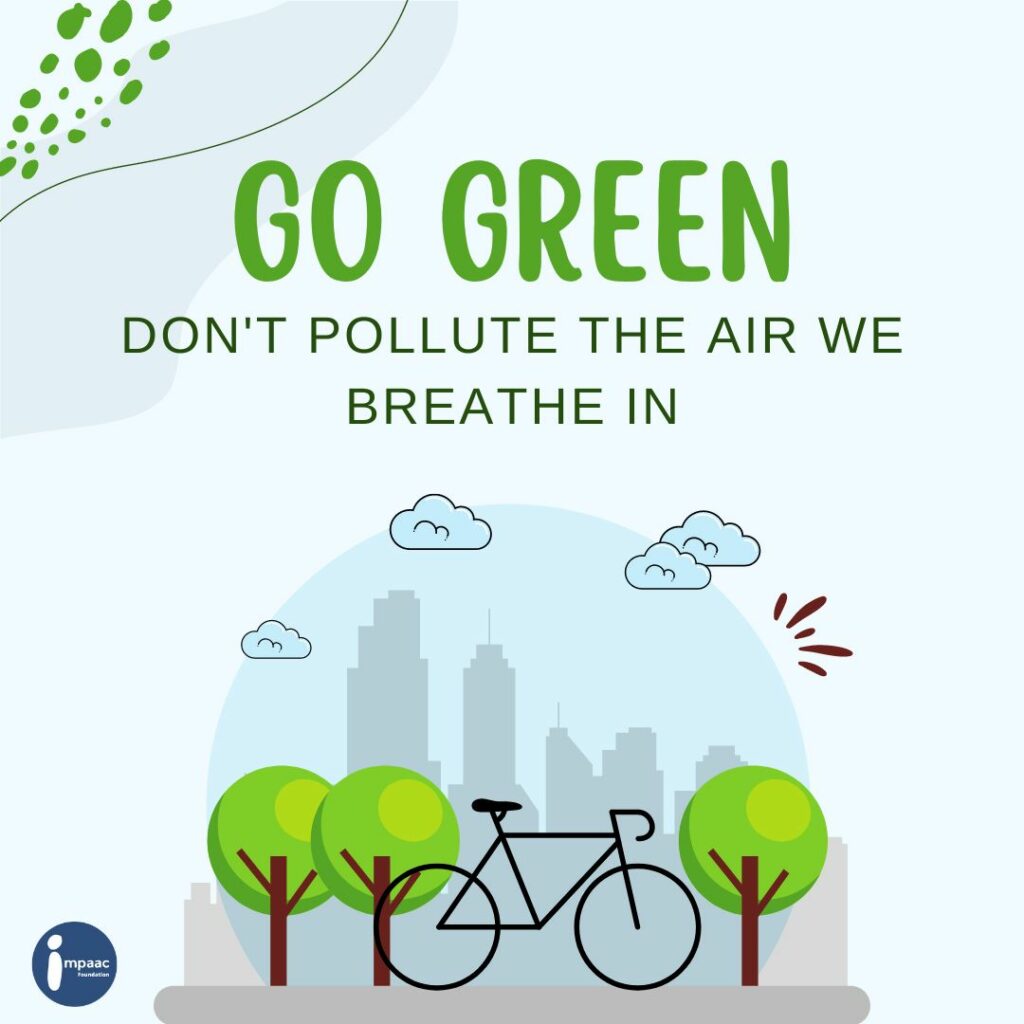 Causes Of Air Pollution
Air pollution can sprout from a wide variety of causes something even so minor like using refrigerators, ac's or perfume sprays as they cause the earth's protective layer of ozone to become thin or even slowly diminish. Burning of garbage waste releases toxic and harmful chemicals that mix with the air and cause air pollution. India is the land of farms as acres of land are used in this occupation however farmers tend to burn the stubble after harvesting the crops leading to increased levels of air pollution across the country. Vehicles and transportation in general also release chemicals like carbon monoxide, hydrocarbons, nitrogen oxide, particulate matter etc. that are extremely harmful for the environment. These are some of the main causes of air pollution in the environment.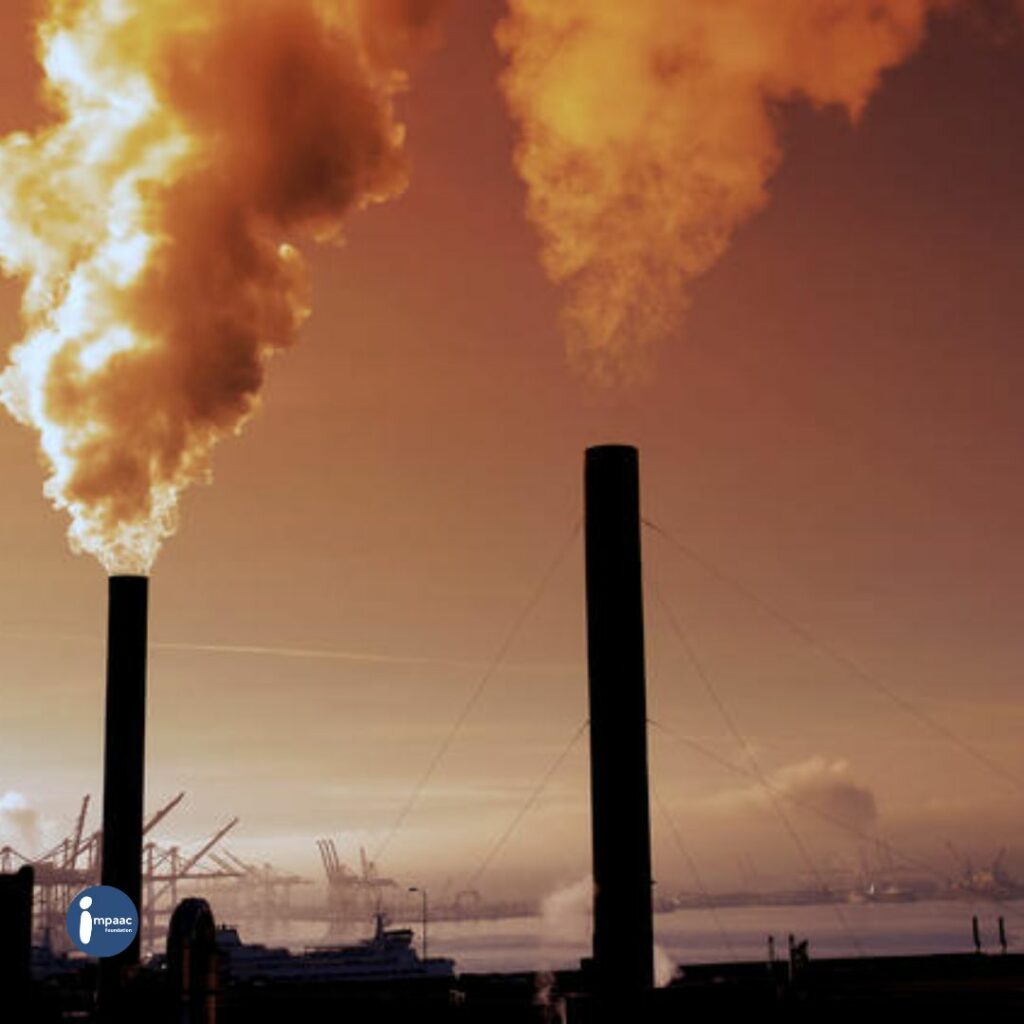 Effects Of Air Pollution
Air pollution can cause long term effects on people such as heart problems, asthma, lung cancer and respiratory diseases like emphysema. Scientists have also suspected that exposure of expecting mothers to air pollution can also cause birth defects in the child. Air pollution kills up to 7 million people each year, a number enough to scare us of the pollutant's harmful nature. These pollutants also lead to smog that causes low visibility and prevents sunlight from entering the earth's atmosphere. The ozone layer has diminished from some parts of the world that leads to harmful effects on the environment, people and animals. It also harms metals, marble etc. and a leading example of that is the Taj Mahal which is slowly transforming its colour from white to yellow.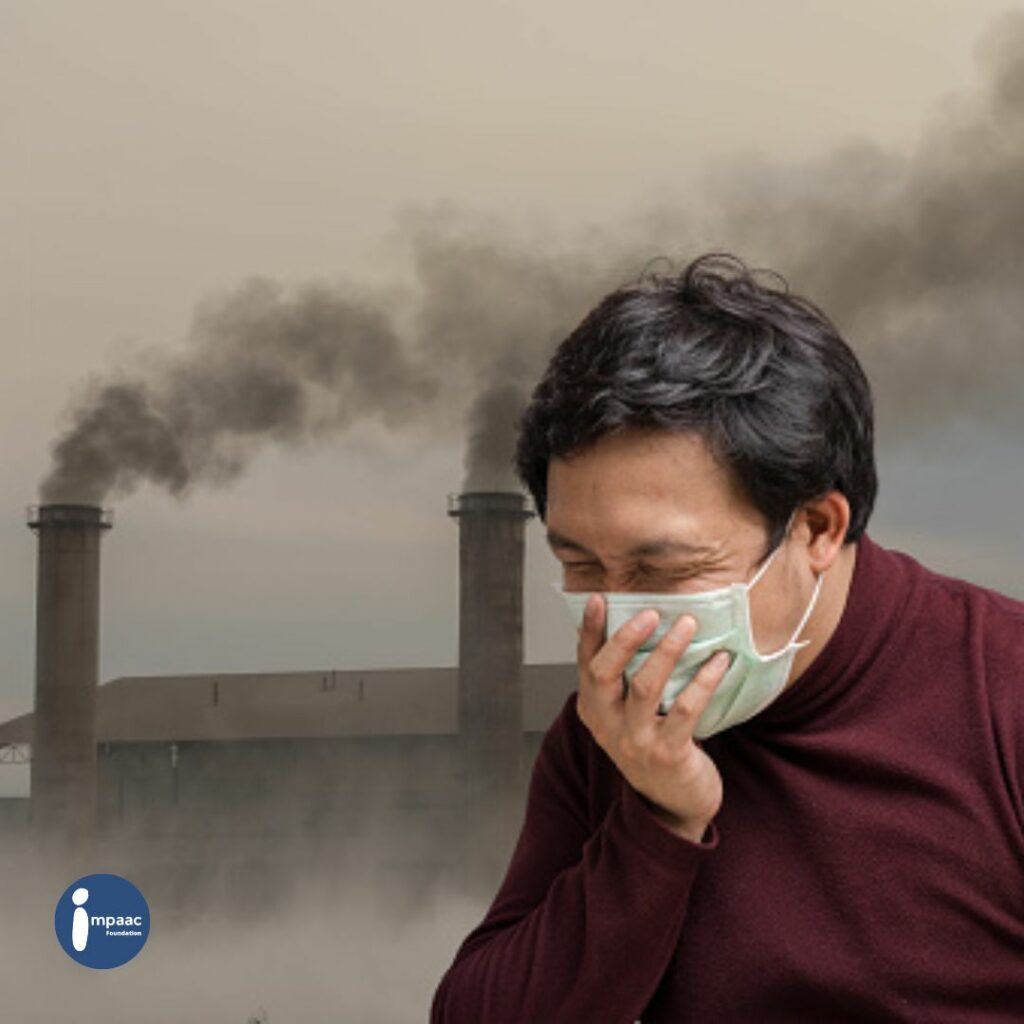 Actions On Air Pollution
We can still save the environment and the air blanket by being a little conscious of our actions and practising sustainability in our everyday lives. Some ways in which we can achieve this is:
• Avoid using cars for small distances and turn to cycling or use public transportation whenever possible.
• Recycle and reuse so that you generate less waste and it doesn't end up polluting the air by burning.
• Use fans instead of ac's so that chlorofluorocarbons (Cfc's) are not released in the air and end up polluting it.
• Avoid bursting crackers as it releases a lot of chemicals and causes trouble to both humans and animals.
• Practise afforestation as it cleanses the air of its harmful chemicals.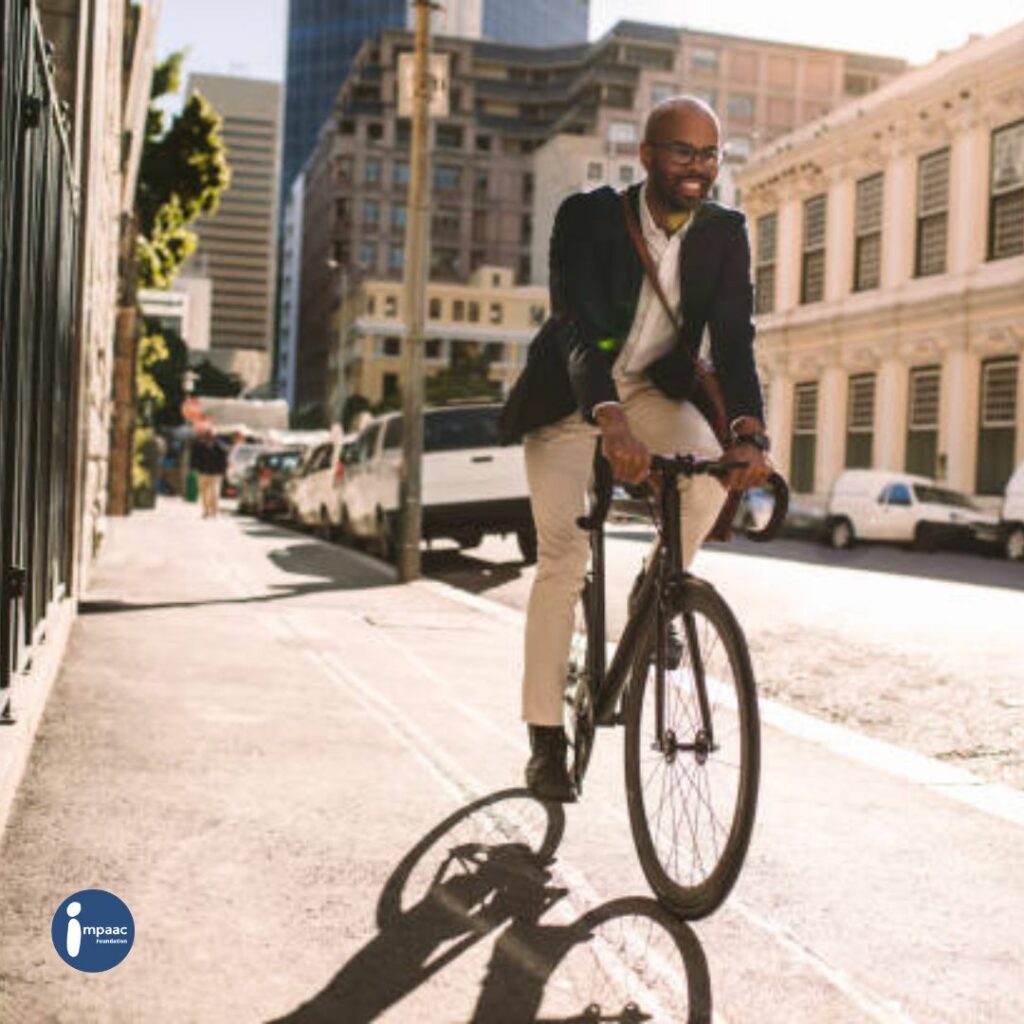 About Impaac?
Impaac Foundation is a non-profit, technology-driven crowdfunding, social networking platform which focuses on bridging the gap between the people who are looking for help & the people who are willing to help. We are building a social community that depicts the values of social responsibility & help anyone, anywhere, anytime. We provide viable solutions to NGOs for different causes to run their system smoothly & effectively with non-profit intentions.
Why Us?
Truly NO Charges
Trust Guaranteed
24*7 Assistance
1000% Transparent
Technical Support
Seamless Donations