The provision of one good meal a day to stray dogs has been Manoj's contribution for about 25-30 strays for the past 12 years, and about 15 tons of food has been given from own funds. Manoj Lingam from Bangalore has been a dedicated individual to help and feed stray animals on his own. His engineering knowledge has helped him invent a machine for single person, toil free, preparation of excellent food that dogs love and eat fast and fully, and is made using only half the lpg presently used. This system can progress into a total zero carbon activity in the next phase. Sustainability and climate care are tied in with a superb meal for dogs by this.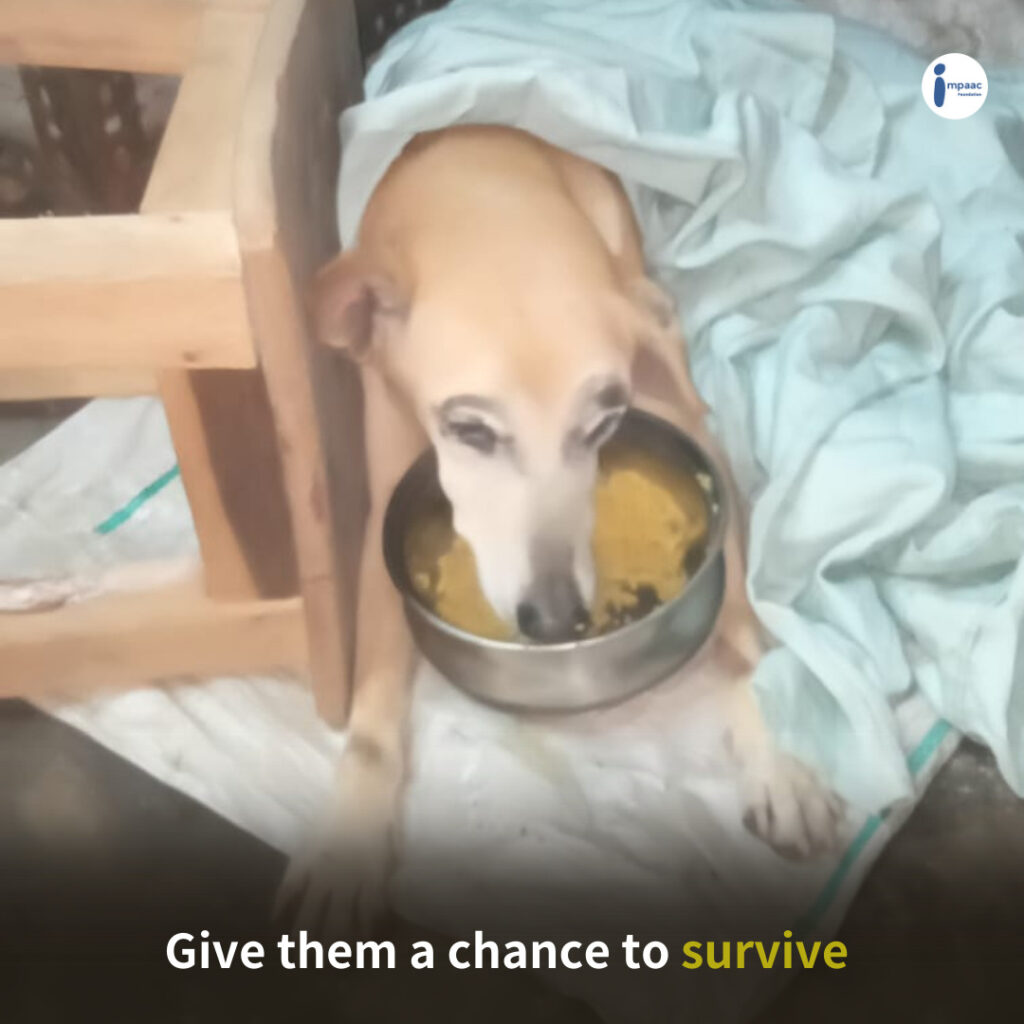 The hope is to have these machines in many places of a city and linked by an app to create the availability of good food made in an affordable way and used by shelter homes, feeders and hospitals to reduce the carbon output and also provide a good meal that makes strays very healthy. Presently the cost and carbon emission of food preparation is very high and the labor cost significant taking away most of the funds. His machine will ensure a very low cost and sustainable operation benefiting dogs by making it possible to feed one dog at about 10 rupees for a very good meal. Dogs he feeds love the food and eat every grain very fast and grow strong by it.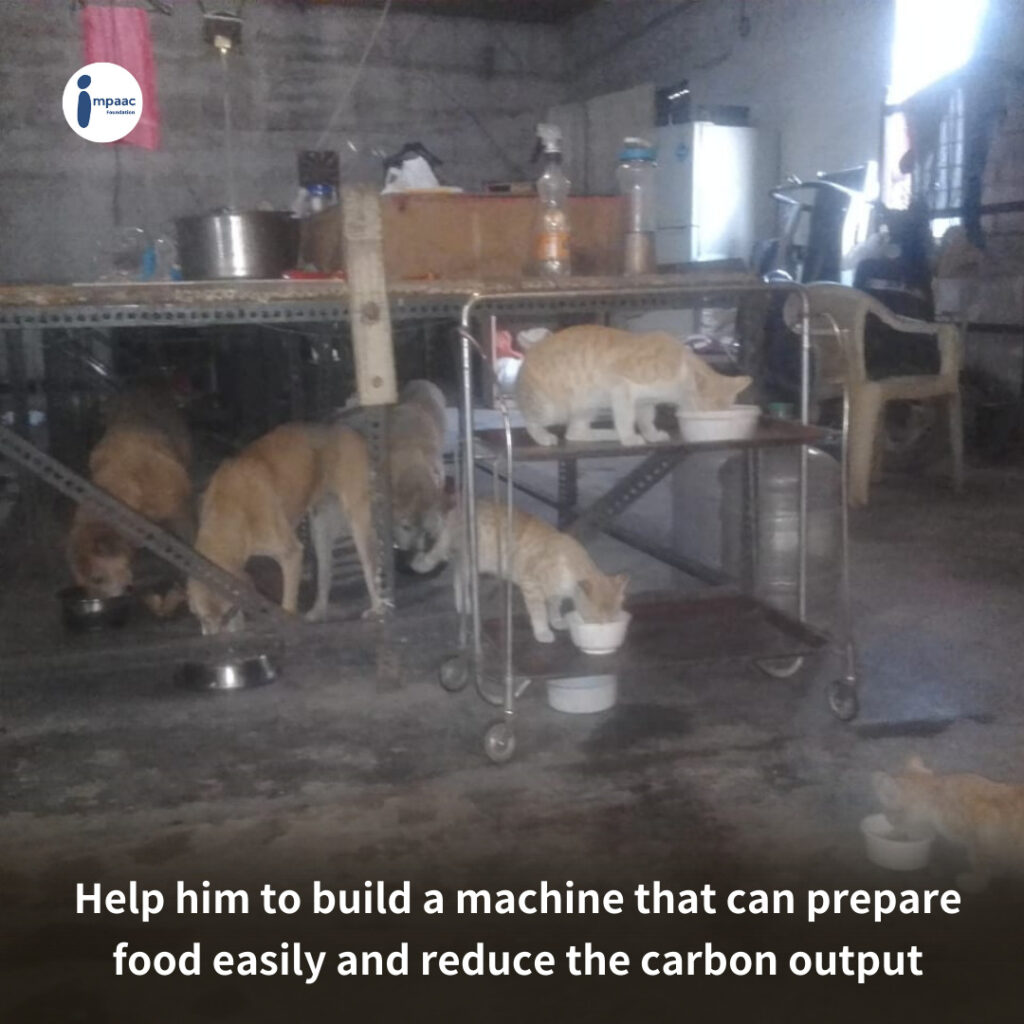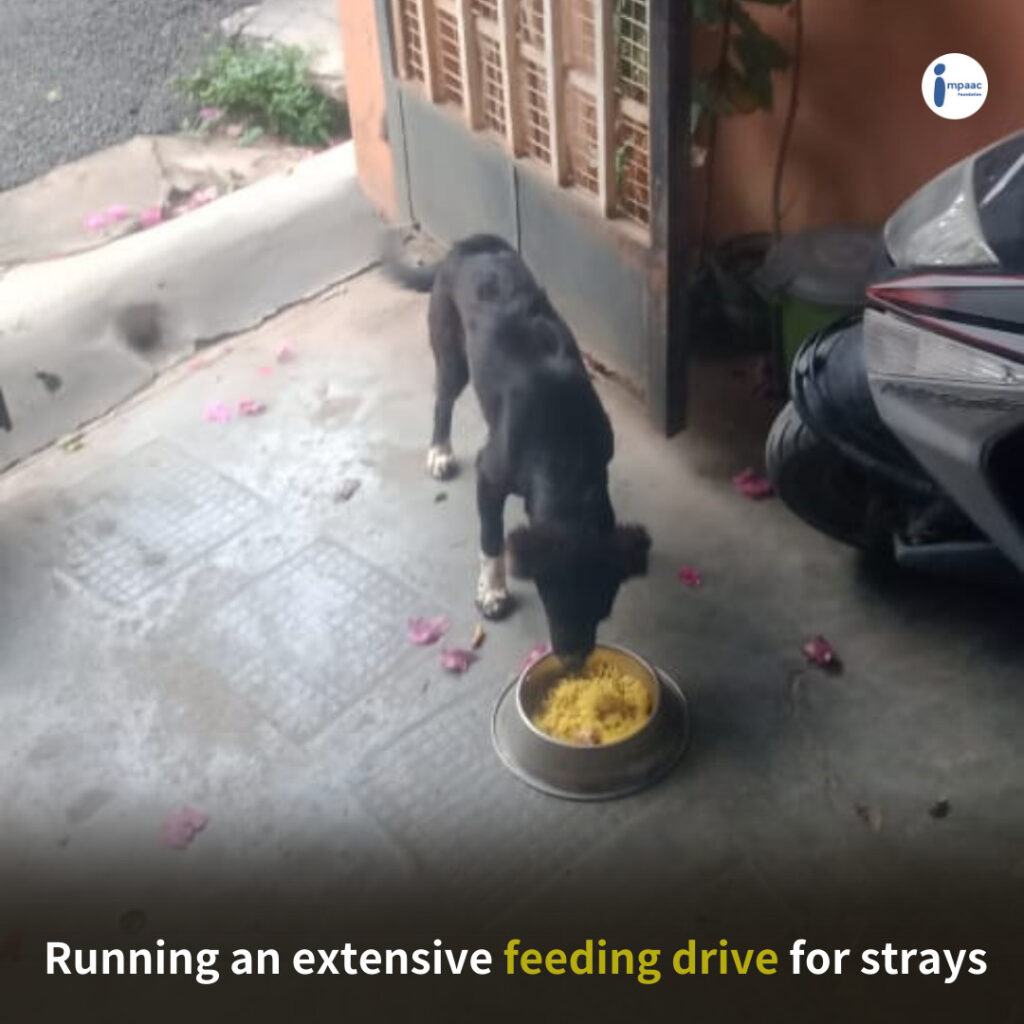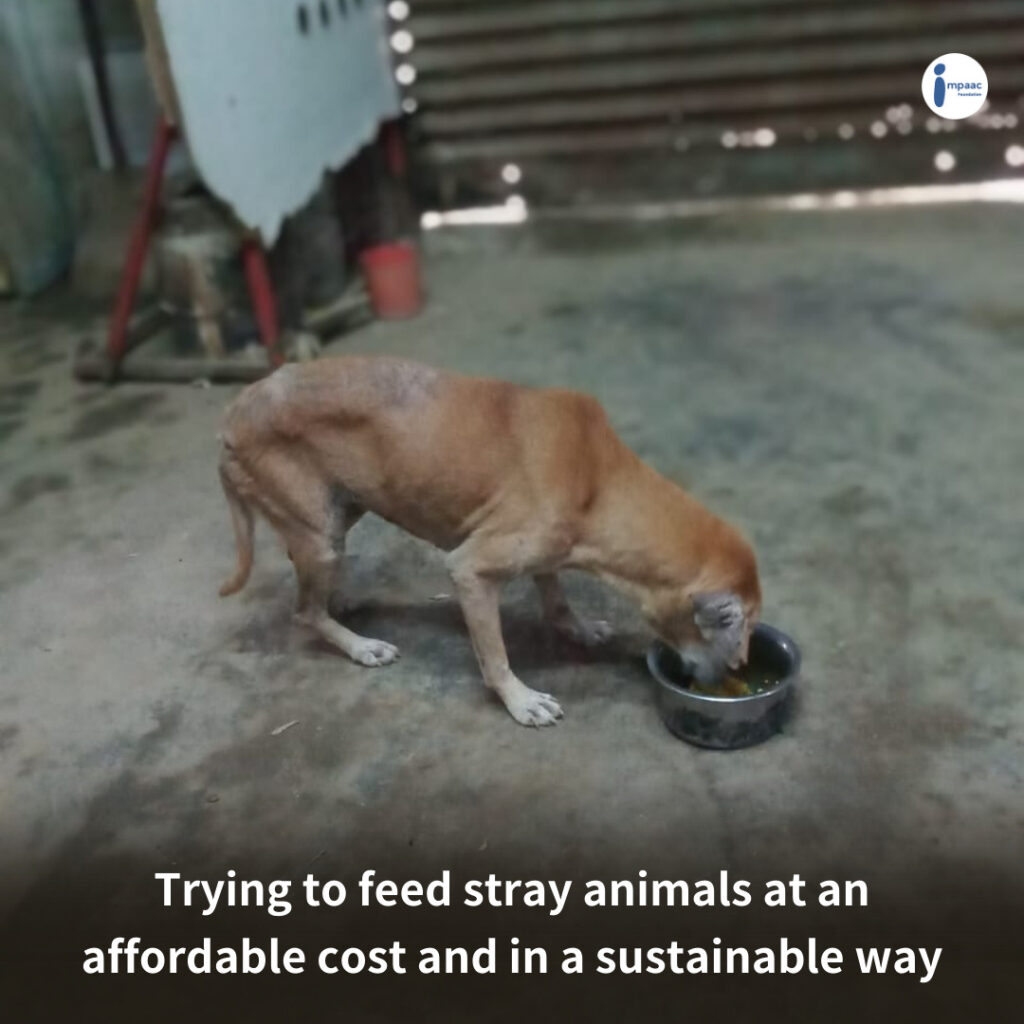 He needs 4 lakhs to make the 1st machine and run it to make about 50-100 kgs of food a day, and by it popularize the concept for wide acceptance and participation by many people who have little space to offer and one person to operate. This will create an ecosystem for the single purpose of feeding stray dogs at affordable cost and with climate care included. The cost of the machine will be recovered in a year from one shift run for sale of food to pet parents and also cover the cost of the food donated to strays.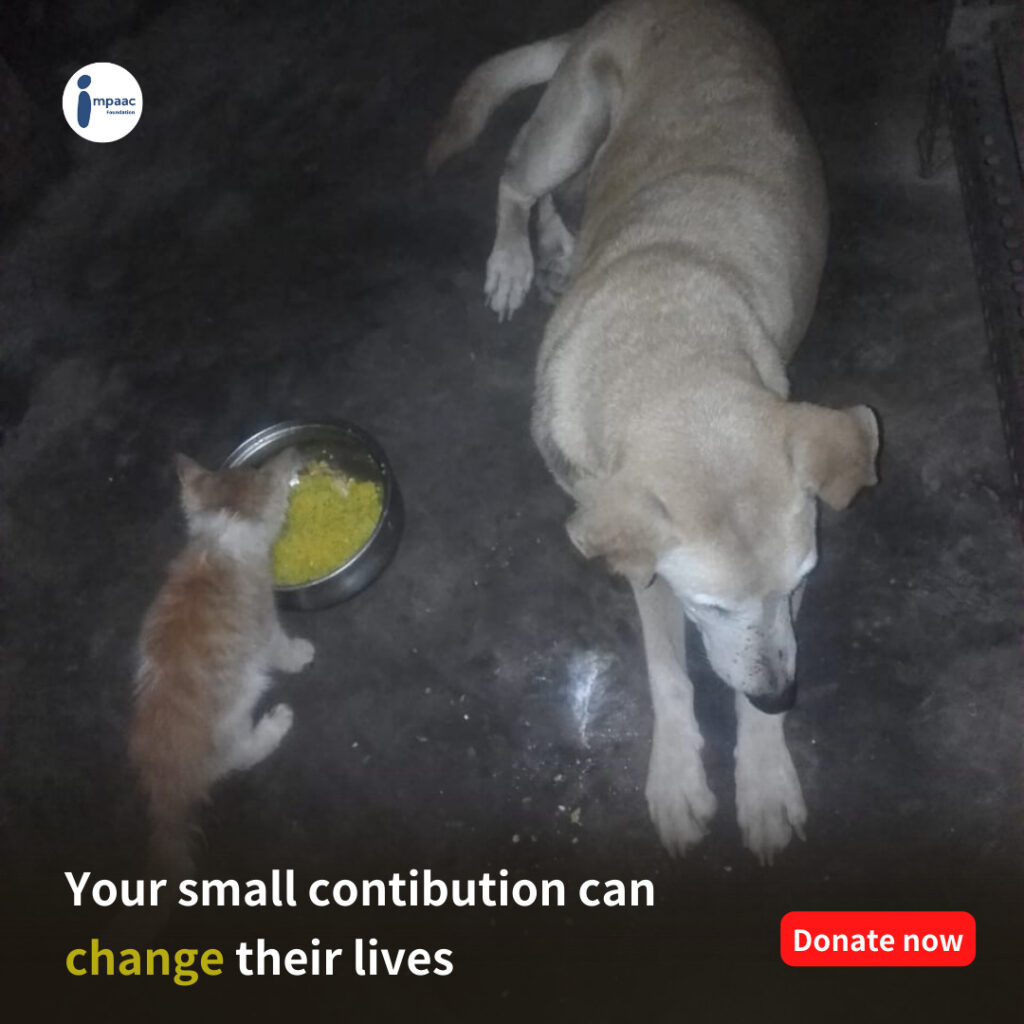 What is Impaac Foundation?
Impaac for a real dynamic Impact! An impact startup passionate about solving global challenges through social entrepreneurship! We here at Impaac serve folks to get aware about the needs of our planet. We holistically cover people, pets, plants, the environment and societal constituents. Our aim is to contribute and take a step ahead for the welfare of the society. Combining technological skills with our social responsibilities is our unique trait. Read More
We are India's most trusted and 1000% transparent crowdfunding platform, with a vision to create a social impact. Impaac Foundation is a non-profit, technology-driven crowdfunding, social networking platform which focuses on bridging the gap between the people who are looking for help & the people who are willing to help. We are building a social community that depicts the values of social responsibility & help anyone, anywhere, anytime. We provide viable solutions to NGOs for different causes to run their system smoothly & effectively with non-profit intentions.
Truly NO Charges
Trust Guaranteed
24*7 Assistance
1000% Transparent
Technical Support
Seamless Donations
You can even donate the amount you spend on pizza. Even a single penny matters! The next time you see any animal in need on the roadside, don't turn away and immediately report to a nearby NGO. Let's together stand & support these selfless beings.