Impaac for a real dynamic Impact! We here at Impaac serve folks to get aware about the needs of our planet. We holistically cover people, pets, plants, environment and the societal constituents. Join in, discover more and make an impact, The Impaac Way!
There is an urgent need for plastic to be eradicated from our surroundings for it destroys the nature, harms the marine life and life on land and pollutes our environment. Plastic being degradable remains in the nature, and if consumed by stray animals is very hazardous for their health or can even cause their death. Permanent plastic removal is very crucial for the uncountable hazards it carries along such as its toxic effect on human health, spoilage of our groundwater, poisoning the balanced food chain leading to its uneven breakage, threatening the wildlife and toxic chemical additives to food and drinks.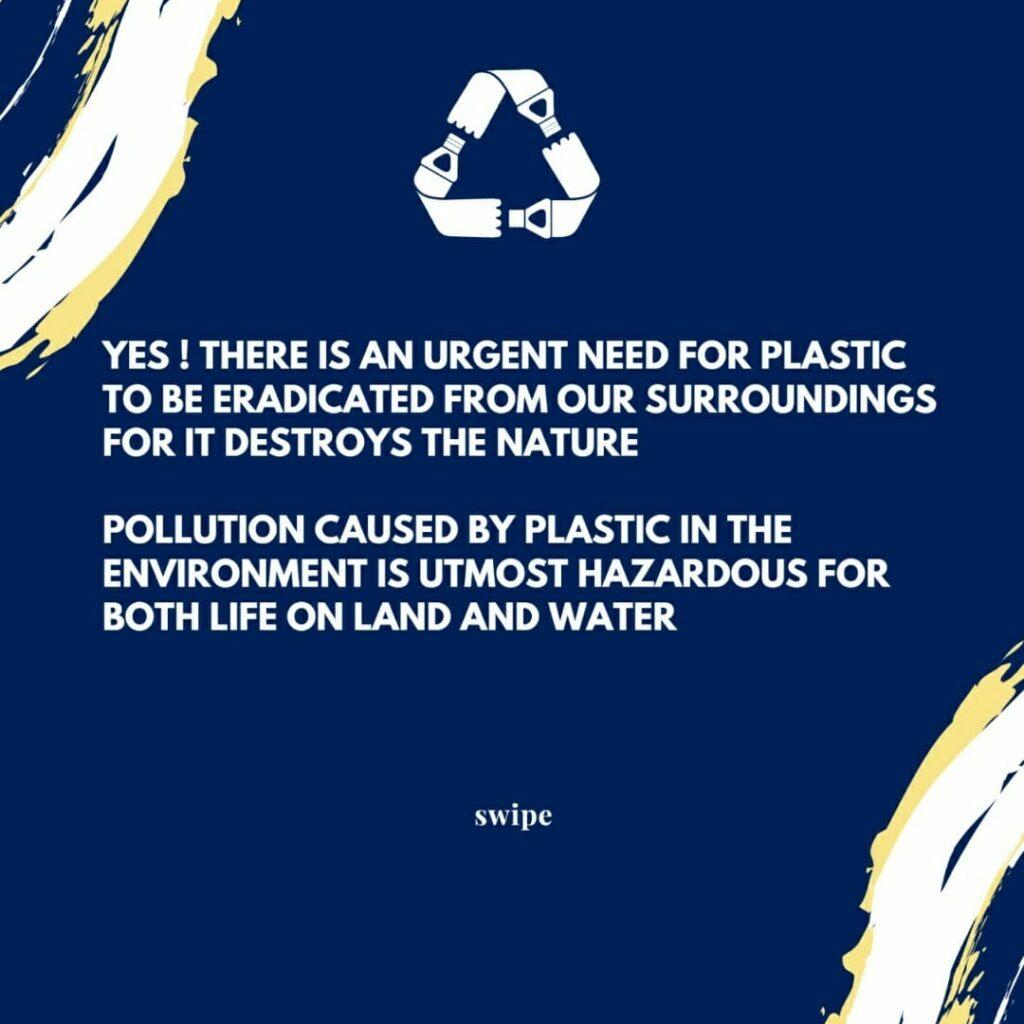 Plastic Pollution is caused by the accumulation of all the plastic waste in the environment. Pollution caused by plastic in the environment is utmost hazardous for both life on land and water. The marine litter causes interference in the survival of marine life such as fishing nets that are continuously used to trap wildlife and waste. The intake and ingestion of plastic by  animals is dangerous beyond limits. The plastic pollution in oceans specifically can also emerge mainly from household waste which is not processed adequately. This waste which comes from several households is poorly recycled, dumped in landfills, abandoned in nature which further is carried away by the winds, pushed by rains into sewers also blocking and effecting the drainage system. This waste end up being poured into streams, rivers and finally reaching and polluting the oceans. Various natural disasters are caused by this plastic pollution only. All in all, Plastic pollution have harmful effects on all the aspects including wildlife, land, rivers, natural habitat and human life too.
Plastic is that polymer which was scattered by humans all over the environment. Humans are rapidly using more and more plastic materials may it be plastic polythenes, containers, boxes, cups or vending packaging, plastic was widely used everywhere. Despite of many state governments banning the use of plastic, still humans were constantly irresponsible in the usage of plastic leading to natural spoilage of the constituents of environmental factors.
OVERVIEW OF THE PLASTIC GAME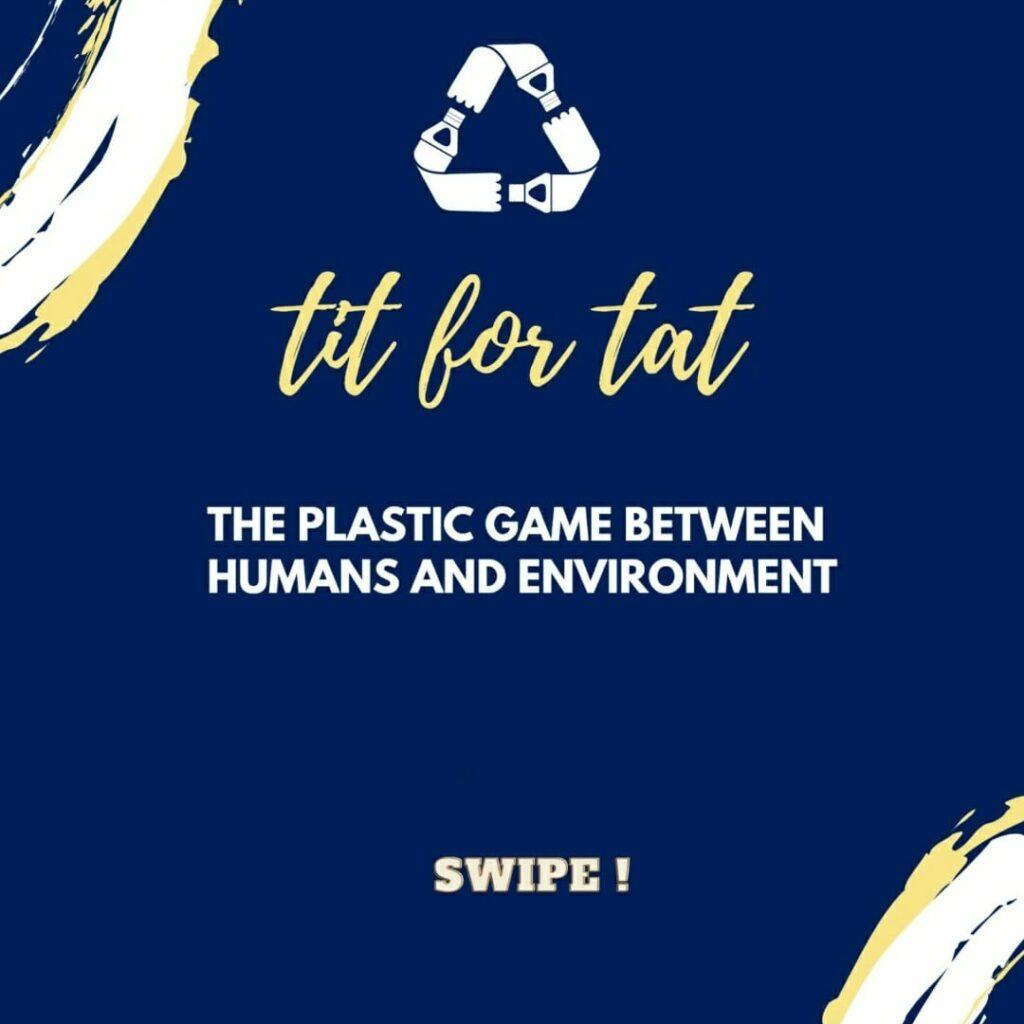 It is said that everything has a tit for tat. Humans wrapped nature into plastic by spreading plastic all over, Now it was eventually nature's turn to give back and show its wrath which came to us humans in terms of COVID-19. Yes, Corona virus is that agent which connects the plastic game between the human and the environment.
Nature wrapped humans in plastic in the form of PPE (Personal protective equipment) kits. PPE, including goggles, face shields, masks, gloves, gowns, head and shoe covers are all made up of plastic. These add to the plastic waste in the environment which is destructive in every way.
LOOKING AT THE PROBLEM, WHAT CAN BE DONE NOW?
If one genuinely focuses all of his/her attention and energy in generating solutions to the plastic hazard in our country, then by all means we can together eradicate this menace from its roots. Some of the solutions that should be proposed further includes:-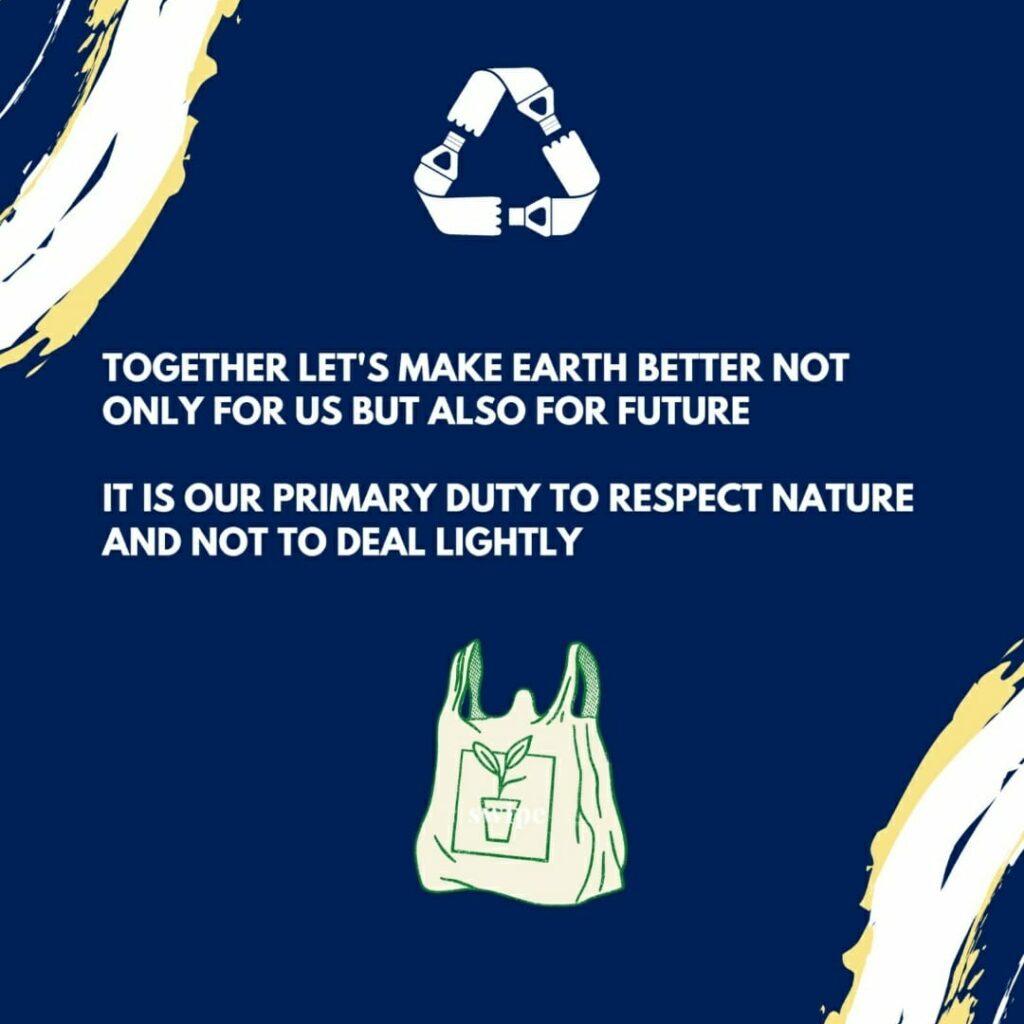 Remember, Getting involved as responsible citizens of our country, it is our primary duty to respect nature and not force the environment to play such hazardous games which we humans equally deserve as a result of our miserable actions. Kindly understand the need of the hour, do not take the situation lightly and work for the welfare, dignity and in harmony with nature. Together we move towards making this place a better world to live not only for us but for our future generations as well. Let them also witness the marvellous beauty of the nature and what incredible blessings it has to offer.