There are people who work for themselves then there are some who work for other people and then there are the one who work for the voiceless animals. Impaac believes in highlighting these lives that derive great satisfaction from helping the animals get back on their feet. It is definitely not easy to heal these physically and mentally scared munchkins, the rescuers might get bit or scratched while rescuing them but still they care for the animals like their own kids.  Even after the animals are healed they keep them in their shelters until they find a loving home and family to nourish and cherish them. Smrity Dua is one such persona who works for the benefit of these animals and has named this loving animal rescue centre as Sukoon.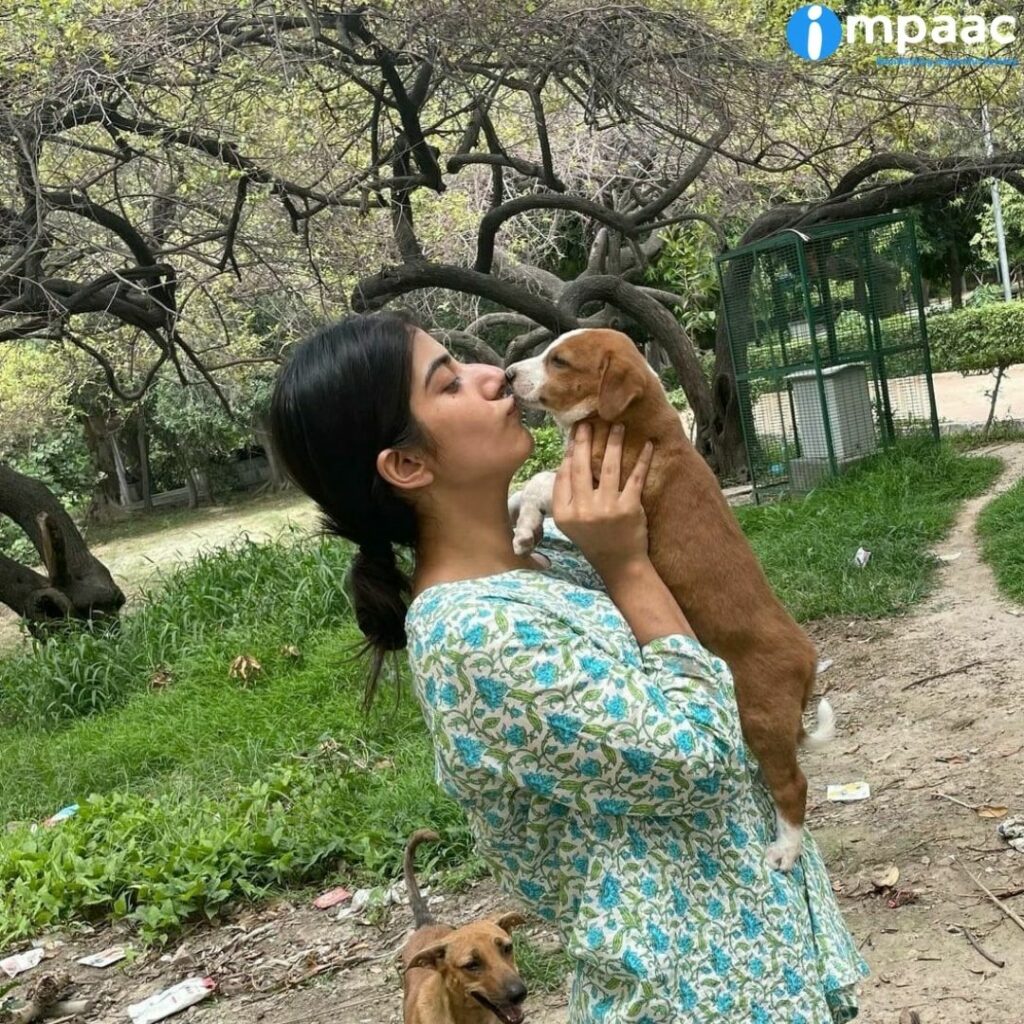 Smrity is a dedicated animal rescuer who has rescued different animals like dogs, cats, cows etc. and has provided a safe haven for them. She rescues and looks after them with a small team to assist her in the endeavour. She regularly feeds the animals and gives them appropriate medicines for their speedy recovery. She lovingly calls the animlas "Bacha" which shows us the immense love she has for the voiceless. Her team consists of Inderjeet and Gulab Singh while Inderjeet is the caretaker of the place, Gulab Singh is the vet who comes every morning to keep a check on the animals. Smrity could have employed any person as the caretaker but she chose to employ Inderjeet even though he is incapable of using his right hand, this shows how she is humane to everyone around her.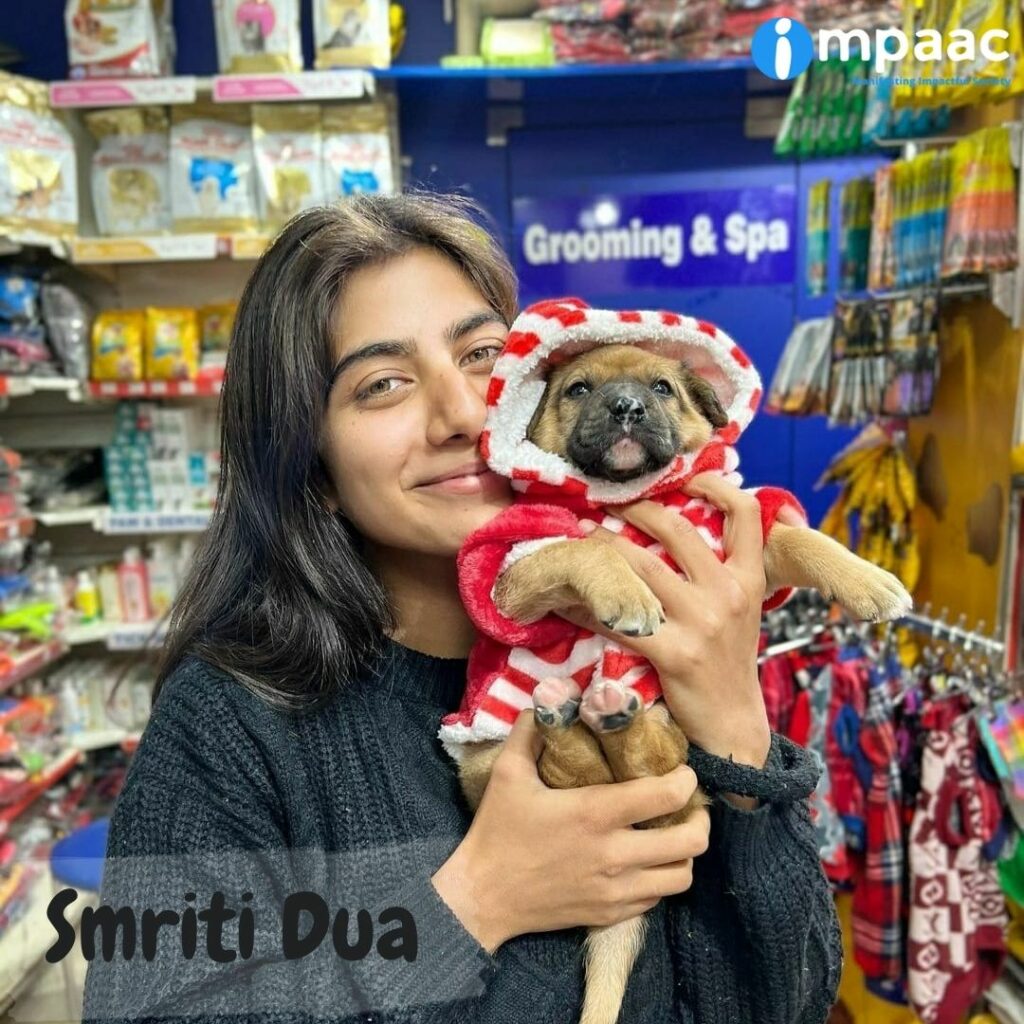 On the way to protect, rescue and feed the animals, there are many who support her immensely but at the same time there are people who abuse her verbally for the noble work that she does. They find feeding these poor, hungry, innocent souls a crime and Smrity has had to face a lot of backlash from societies and the common public. However that does not dampen her spirit as she continues to do the noble task of keeping these animals safe. She frequently posts on her YouTube channel and spreads awareness regarding how to rescue and treat animals on the ground level if you happen to find any.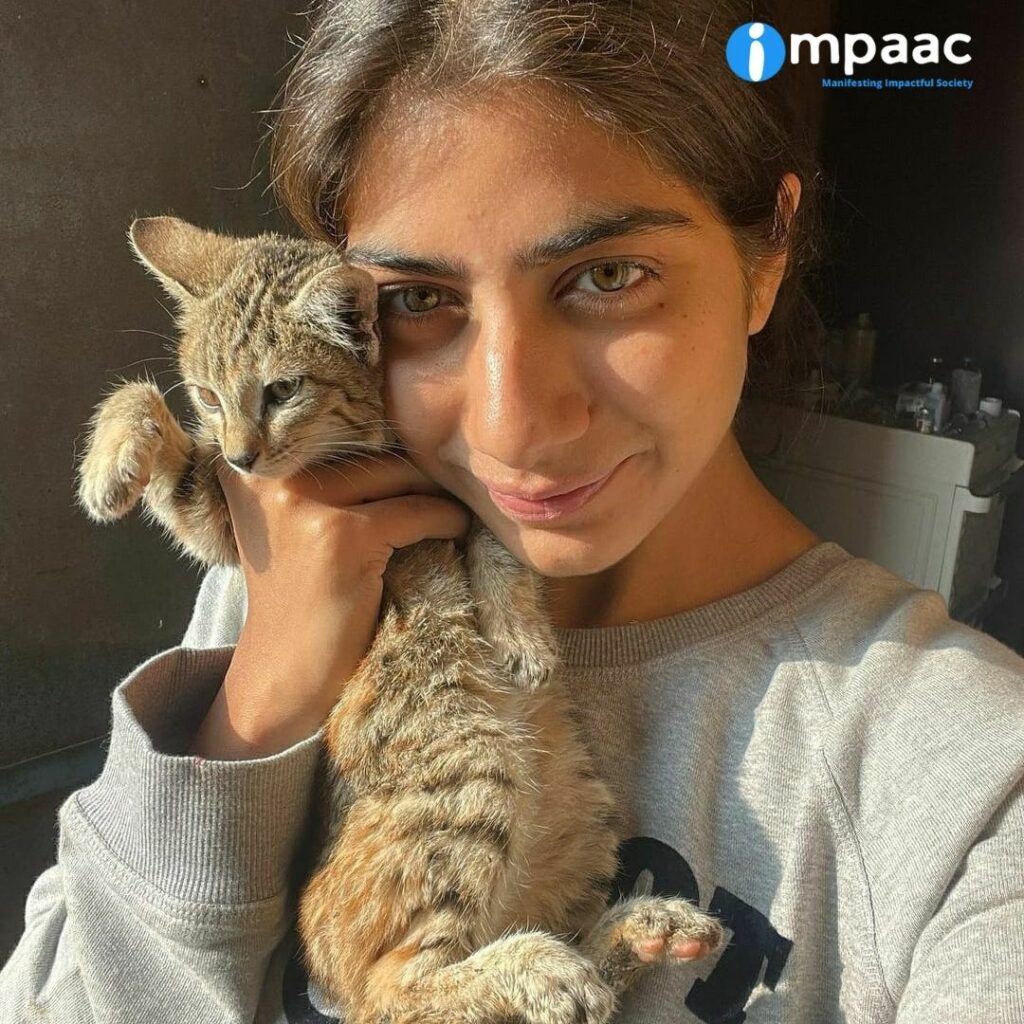 Smrity Dua inspires us to care and protect these naïve bachas from any form of harm and to make sure that they do not stay hungry. We are on a mission to honour her for her extraordinary work in the field of animal rescue. In a time when many wouldn't even blink an eye for a animal, Smrity goes out of her way to help them.
Impaac urges everyone to be a little considerate to the animals around us. We should provide them with food and water if not with appropriate treatment. If you want to explore other blogs like this visit our blog page over here-