Soul For Strays Foundation From Noida
Soul For Strays is a young but heartfelt non-profit organization dedicated to serving, rescuing, and healing the strays of our community. From very early on, they have had a soft corner towards the strays. Initially, they started feeding their colony strays for 10-12 years. While doing this, they found a dog in a serious state. They took him to the hospital and treated him well. He was fine after a month and after that they never stopped. The case left a strong impact on the hearts of the Soul For Strays family. 
They started rescuing more and more strays and took their feeding drive from 20-25 strays to 200-250 strays daily. This is how the Soul For Strays organisation came into existence. Established in mid-2021, Soul For Strays organisation is a young organisation founded by the Founder Trustee Nikhil Uttreja who decided to end his own life and live for the stray animals and devote all of his time helping the strays just at the age of 19. Soul For Strays is a 100% not-for-profit organisation started with an aim to support all the stray animals who are in a need. They aim to ensure that every needy animal will get all the medical services, enough food to eat, a forever home to live in and a friendly environment. They have their shelter based in Noida where they provide all the services to the animals.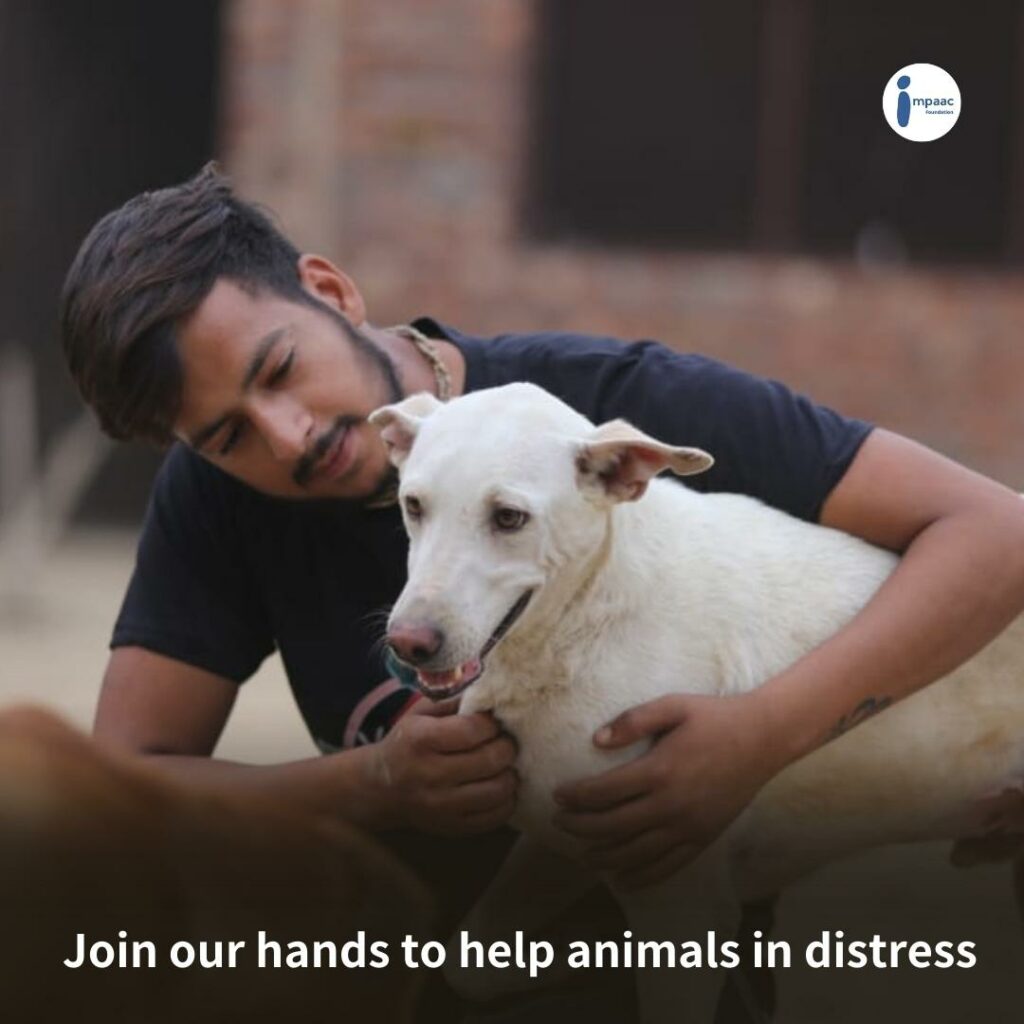 Back in 2021, a case was reported in their locality who was majorly beaten by two stone-hearted people who paralysed him. They immediately took him to the doctor and he was admitted to the hospital. Even after 3 months of his admission, no recovery was seen. They took him to their home. With all the love and affection, they treated him. They did all our best to make the kiddo walk and with all the magic, he started walking in just 3 days and started to run in few days and is living a happy life now. They hope that all stray animals will have a great life.
They are working day and night to help these beautiful souls. They are providing 24*7 rescuing services to strays. Whenever they receive a call or find any animal suffering from pain, they rush to help them. They have rescued over 2000+ cases till now and will continue to do this. Also, they have 70+ dogs at their shelter and are taking care of their food, medical treatment and other necessities. Apart from this, they are feeding approximately 150+ dogs daily in their locality. They have started so many initiatives to help the strays. Some of them includes – vaccination drive, spaying and neutering, foster etc.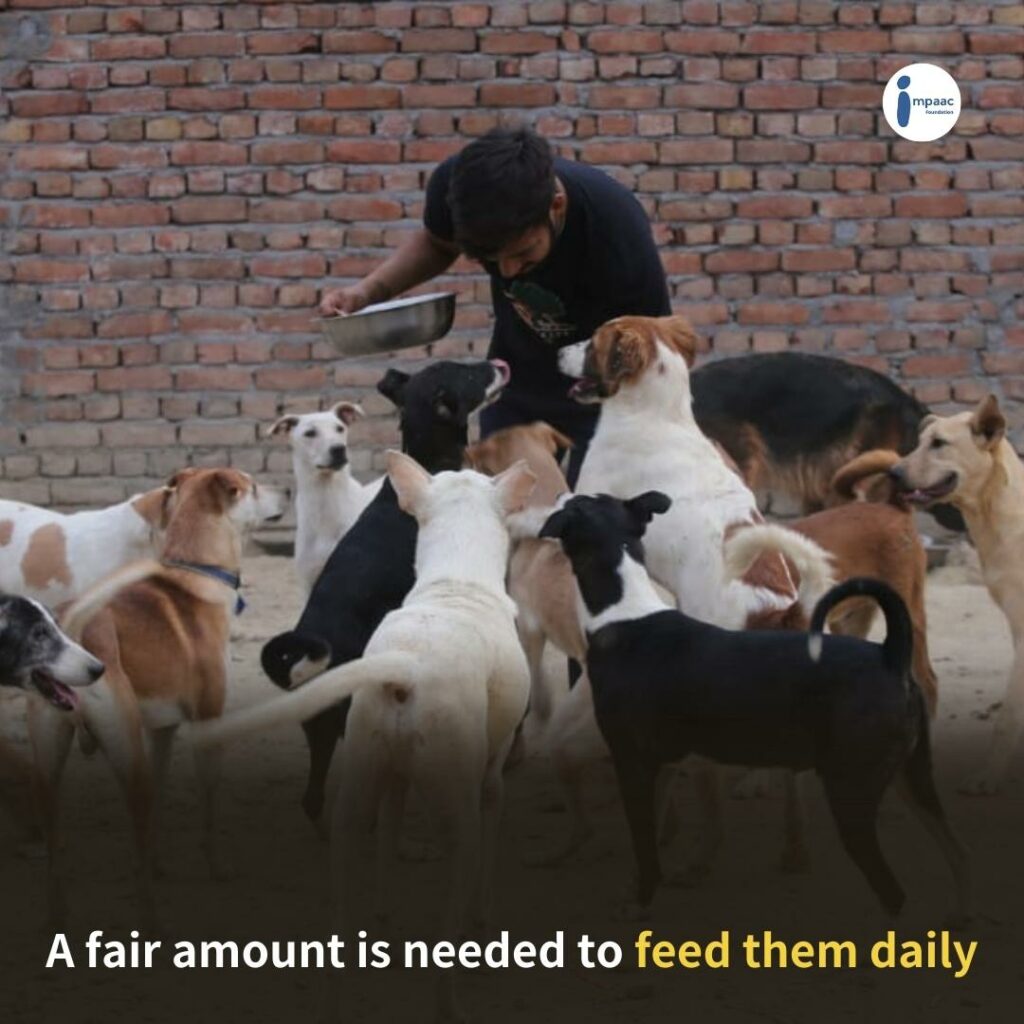 Ambulance required: They have used all their savings to help these strays. A significant amount of the salaries is going into this cause. A major problem that they are facing nowadays is that they don't have any personal ambulance services and are facing huge difficulties in rescuing many cases who are far away. They primarily need to purchase an ambulance so that no calls can be refused and they will be able to help each and every stray.
Funds for food and medical costs: The second major issue is arranging funds for their feeding. Feeding these many strays at one's own cost is almost impossible. A fair amount is needed to stock food and other medical necessities for them.
Solar system: Also, they are having a major electricity failure in their shelter. They have installed a small solar system that they can afford for these kids but in this hot season, the system is unable to function properly. As they need to run coolers for the paralyzed and old kids, ceiling fans, lights to give them a better environment to live in, they need a solar plant that is capable enough to run these things for a long time.
By running this campaign, they will be able to start their own ambulance services and will be able to rescue each and every stray ignoring the distance between them. Then they will be able to stock food and medical requirements for them. And to give them a comfortable environment, solar system is a major need.
They need your support to continue helping and protecting the needy souls on the streets of Noida. Come forward, Help them and contribute your bit to protect the stray animals.
What is Impaac Foundation?
Impaac for a real dynamic Impact! An impact startup passionate about solving global challenges through social entrepreneurship! We here at Impaac serve folks to get aware about the needs of our planet. We holistically cover people, pets, plants, the environment and societal constituents. Our aim is to contribute and take a step ahead for the welfare of the society. Combining technological skills with our social responsibilities is our unique trait. Read More
We are India's most trusted and 1000% transparent crowdfunding platform, with a vision to create a social impact. Impaac Foundation is a non-profit, technology-driven crowdfunding, social networking platform which focuses on bridging the gap between the people who are looking for help & the people who are willing to help. We are building a social community that depicts the values of social responsibility & help anyone, anywhere, anytime. We provide viable solutions to NGOs for different causes to run their system smoothly & effectively with non-profit intentions.
Truly NO Charges
Trust Guaranteed
24*7 Assistance
1000% Transparent
Technical Support
Seamless Donations
You can even donate the amount you spend on pizza. Even a single penny matters! The next time you see any animal in need on the roadside, don't turn away and immediately report to a nearby NGO. Let's together stand & support these selfless beings.