This blog features few of the many organizations that works dedicatedly to protect and care for the animals in need. They work relentlessly to provide for these voiceless beings and take care of them. so, Impaac brings you
"The Top 10 Ngo's Of India" 
People For Animals (PFA)
People for Animals was originally founded by Maneka Gandhi in 1992 and is one of India's leading animal care organisations that specialises in animal rescue, care and restoration back to their regular lives. The PFA units are spread across India and even in major cities like Goa, Delhi, Amritsar, Gujrat etc. The organisation has more than 25,000 animals across more than 250 species. They specialise in neutralising animals and rehabilitation of laboratory animals with a dedicated team of over 2.5 lakh members and 165 units, 60 mobile units and 26 hospitals to care for these voiceless beings.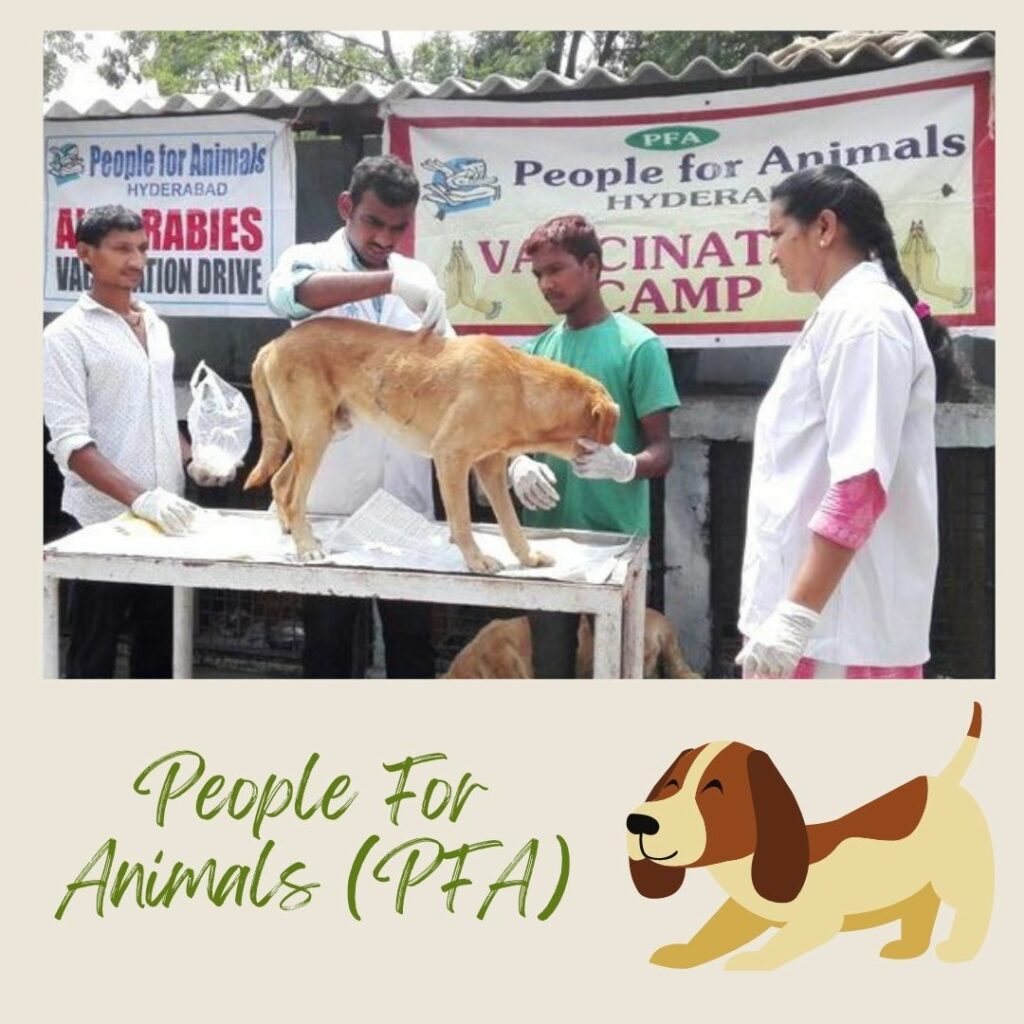 Wildlife SOS India 
Wildlife SOS works closely with the forest department and other agencies to help enforce wildlife protection, anti-poaching and anti-trafficking laws. They protect and care for a lot of wild animals like elephants, sloth bears, leopards, reptiles etc. and help them to get back on their feet after their care and treatment. Elephants are one of the most tortured animals and are used excessively in the tourism business, they are tortured and abused to keep them docile and in control wildlife SOS rescues such animals and puts them in special animal care units until they heal completely both physically and mentally.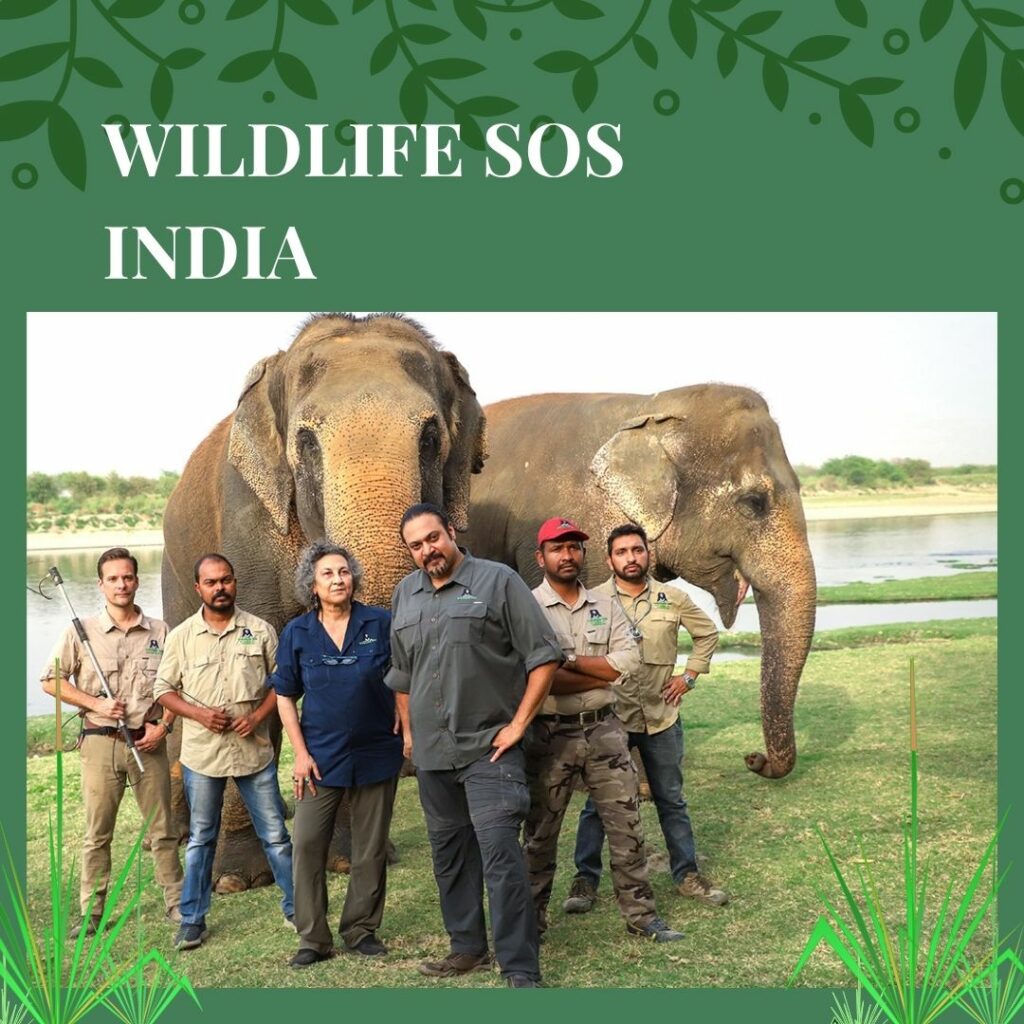 Vishakha society for protection and care of animals (VSPCA)
VSPCA is an organisation that not only works relentlessly for the rights of animals but also envisions habitat conservation for individual animals and animal populations. VSPCA runs two shelters home to dogs, cats, monkeys, star tortoises, etc. Among the rescued animals, wild animals and snakes are set free later. Approximately 4000 rescued calves that come in per month. The dung and urine of these cows are used for organic farming at the shelters. Along with habitat conservation and rescuing animals, another important pillar of VSPCA is promoting veganism. This involves understanding the resources individuals lack and coming up with reasonable solutions. The VSPCA hopes to create a future where people feel responsible for the welfare of animals and start treating them with respect.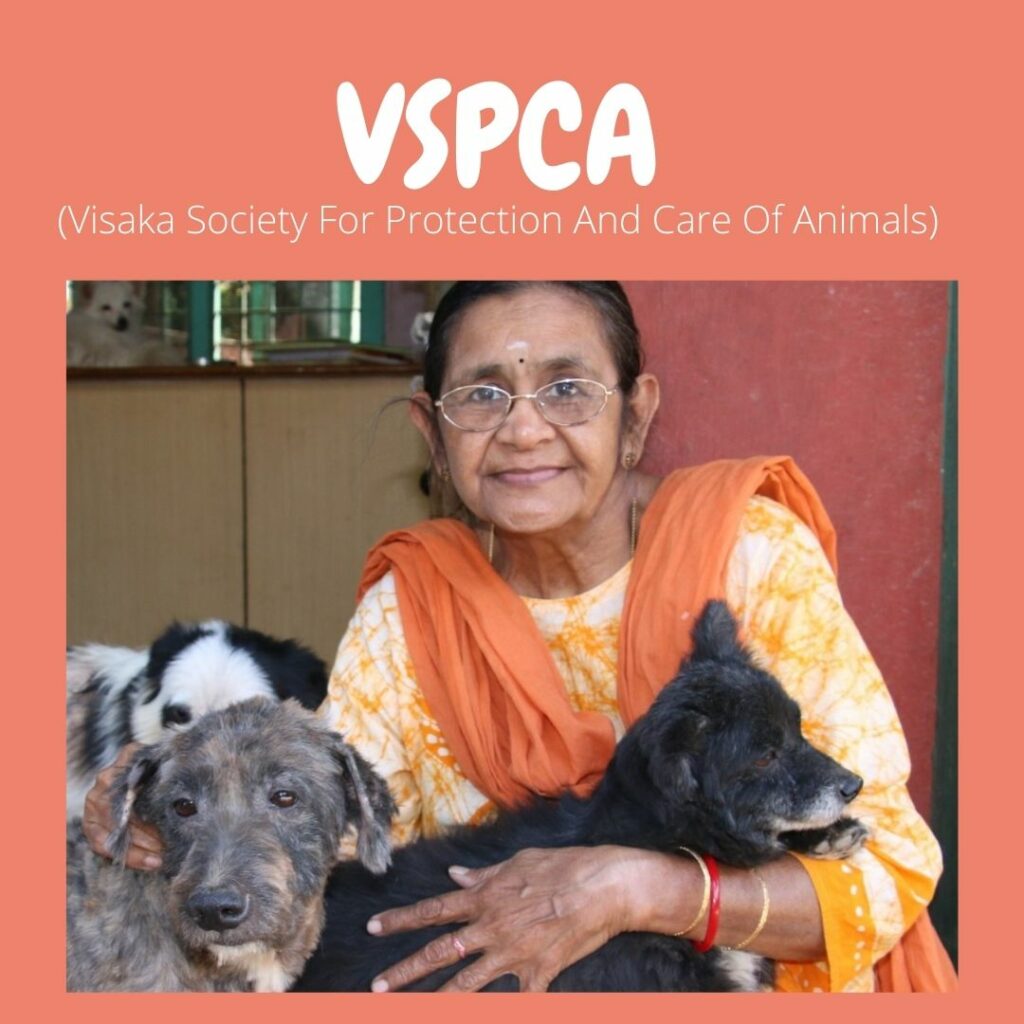 Sanjay Gandhi animal care centre (SGACC)
The SGACC is India's oldest and Delhi's largest all-animal shelter. The shelter also has a hospital with a 24×7 facility that rescues, treats and rehabilitates animals. The SGACC is home to over 3000 animals and its busy OPD treats around 200 animals a day. It is also part of the city's Animal Birth Control Programme and works towards sterilising and vaccinating street dogs. The shelter also takes in animals confiscated in cruelty cases and neglectful ownership. The Chairperson Maneka Gandhi is actively involved but the management issues are headed by the Hospital Director and the veterinary services are supervised by the Medical Director. SGACC's mission is to provide sick, wounded and abandoned animals food, shelter, medication, safety and care for as long as they need it.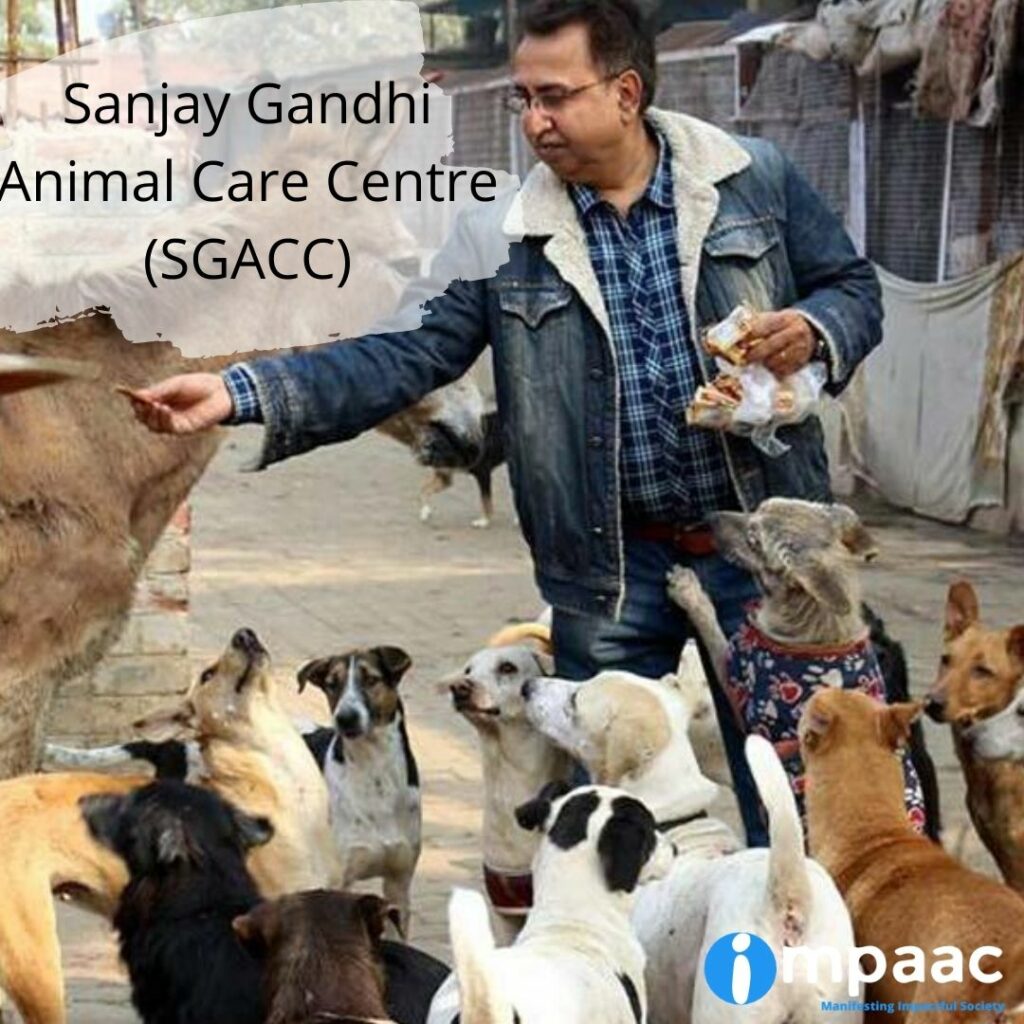 Stray relief and animal welfare India (STRAW)
STRAW is a non-profit organisation which has a focus on 'animal welfare through education', which also serves as their motto. STRAW India's vision is a society where people treat each other with empathy, animals with compassion and the environment with care. To achieve this, STRAW works three approaches:
 Compassionate classrooms: Various animal welfare issues will be brought to light in colleges and schools. Humane education classes will educate kids from a younger age.
 Community outreach programs and Workshops: Painting, essay writing, summer camps, nature walks, etc. are used as activities to organise awareness talks and presentations at various places
 Animal Helpline: This active helpline helps in rescuing of animals, counselling pet owners and issues regarding adoption of abandoned pets.
STRAW believes children to be the ambassadors of such messages and trusts humane education innervations to have the potential to transform the next generation.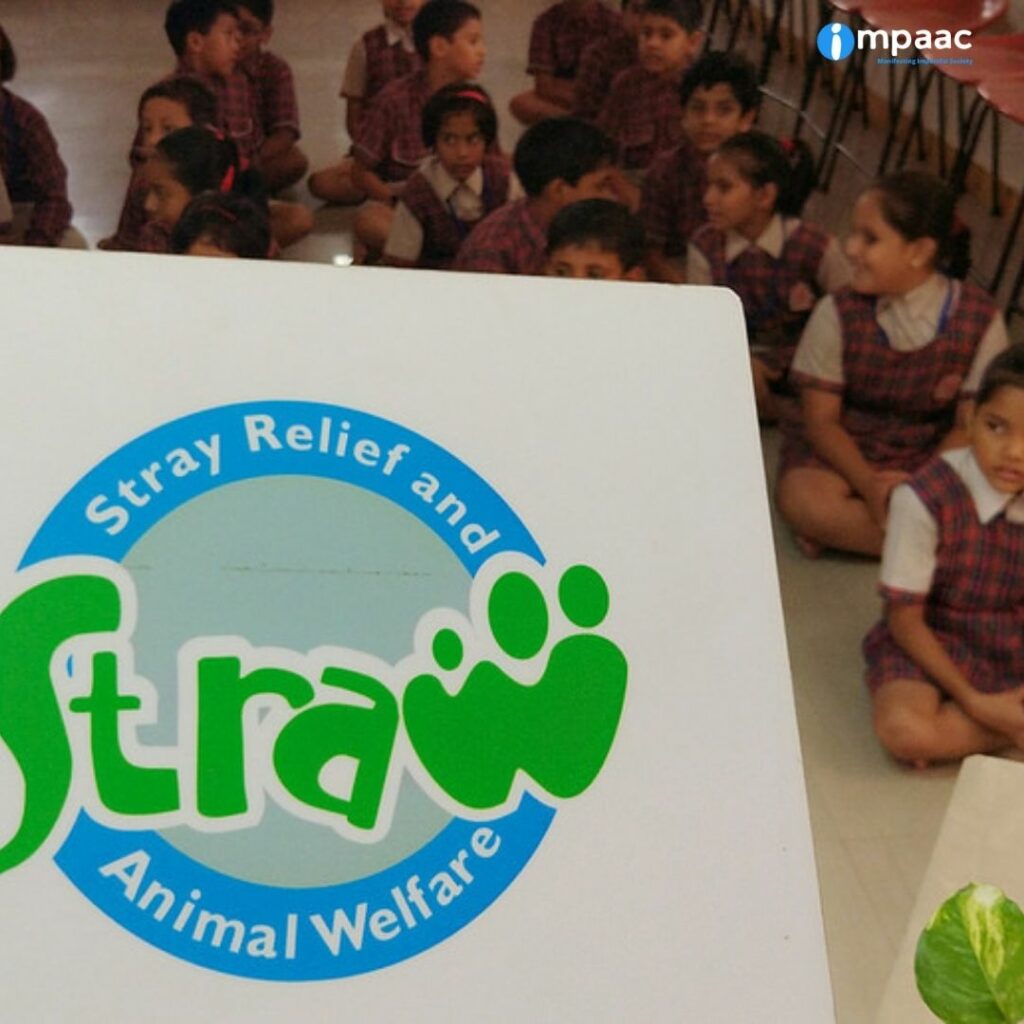 Help in suffering (HIS)
HIS is a registered Indian charitable trust working for the benefit of animals in India. It is tied up with various other organisations in the United Kingdom, France and Switzerland. They provide free, quality medical assistance including surgical care for domesticated and street animals regardless of age and kind of injury. The surroundings provide a peaceful surrounding with green, serene landscapes which helps animals heal quicker. HIS has also worked on Animal Birth Control and has seen success. The number of dog bite cases are lower in Jaipur compared to other parts of the country. Although desperately short on certain diagnostic tools, HIS is set to move forward undaunted and provide the best care they can under the circumstances.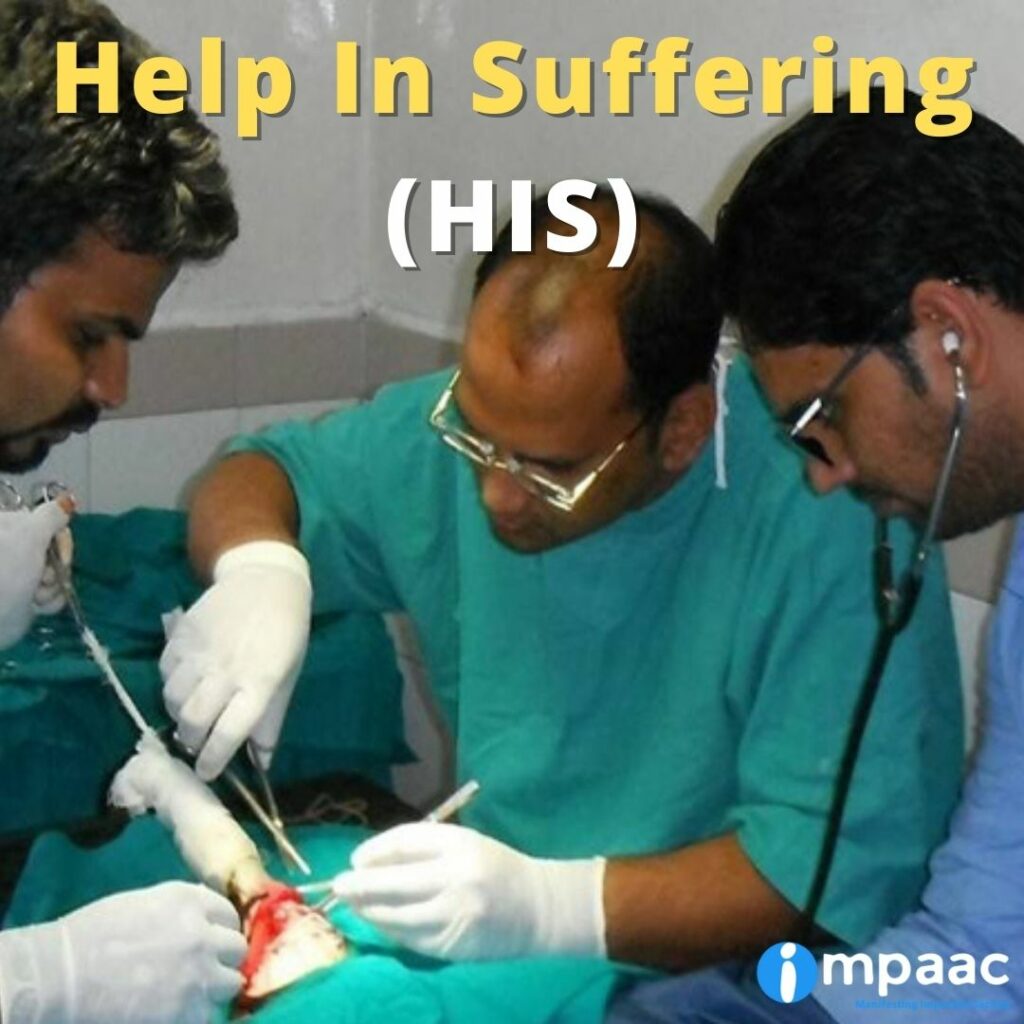 Charlie's animal rescue centre (CARE)
CARE is an animal centre providing medical care to injured and ill animals on the streets of Bangalore city. With their motto being 'no animal left behind', CARE strives to provide dignity to animals who are old, blind, paraplegic, etc. by allowing them to live out their lives in a safe and peaceful environment. They also provide helplines and ambulance services for animals in distress. The centre also provides humane education programs, adoptions and volunteering opportunities.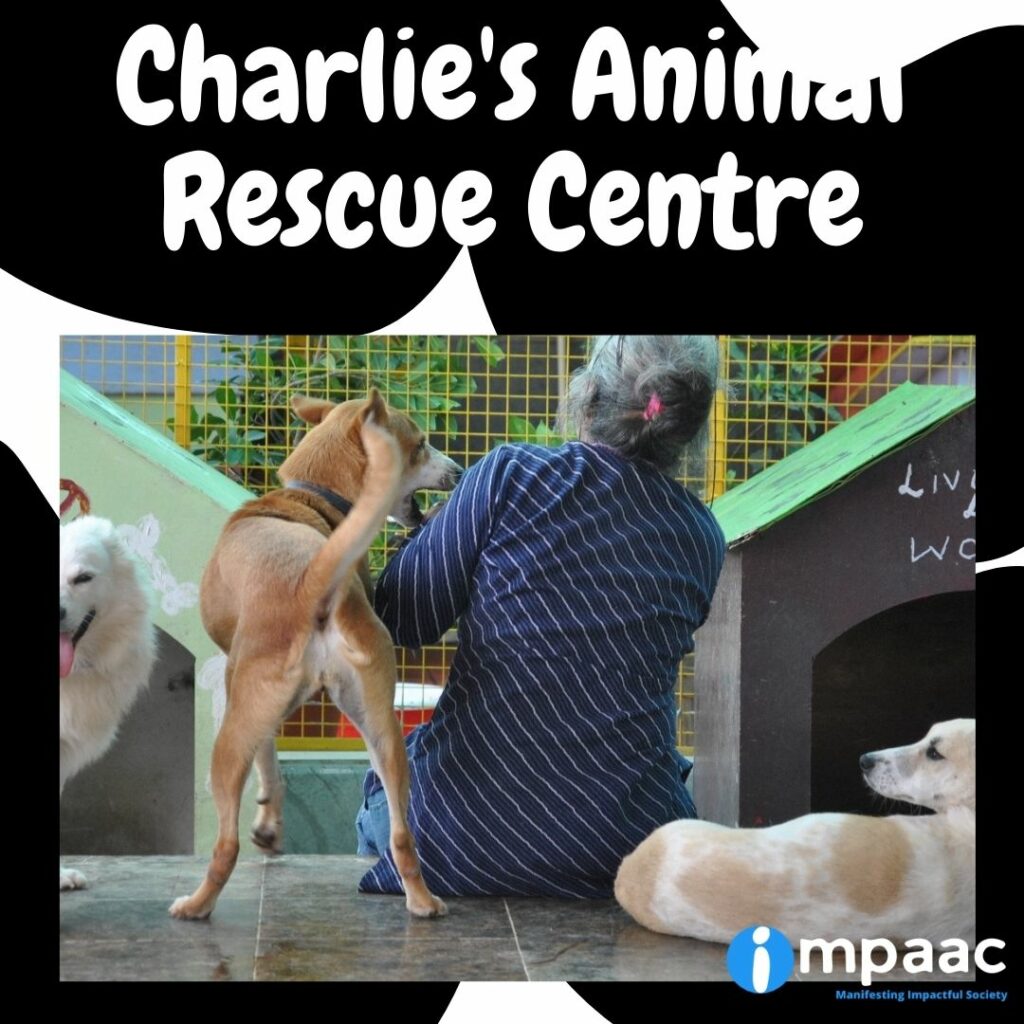 The blue cross of India
Captain Sundaram along with the support and help of his wife Usha came up with The Blue Cross, an organisation that works dedicatedly to save and protect animals from abuse and suffering. What started off as a small venture now grew up to be one of India's leading animal care organisations. Due to the mass killings happening in India and Chennai specifically triggered Sundaram Ji and he planned to neutralise the dogs to control their population. Now they also actively do feeding drives, frequent adoption calls, treatment etc. There are many branches across India that have become a home for these voiceless animals.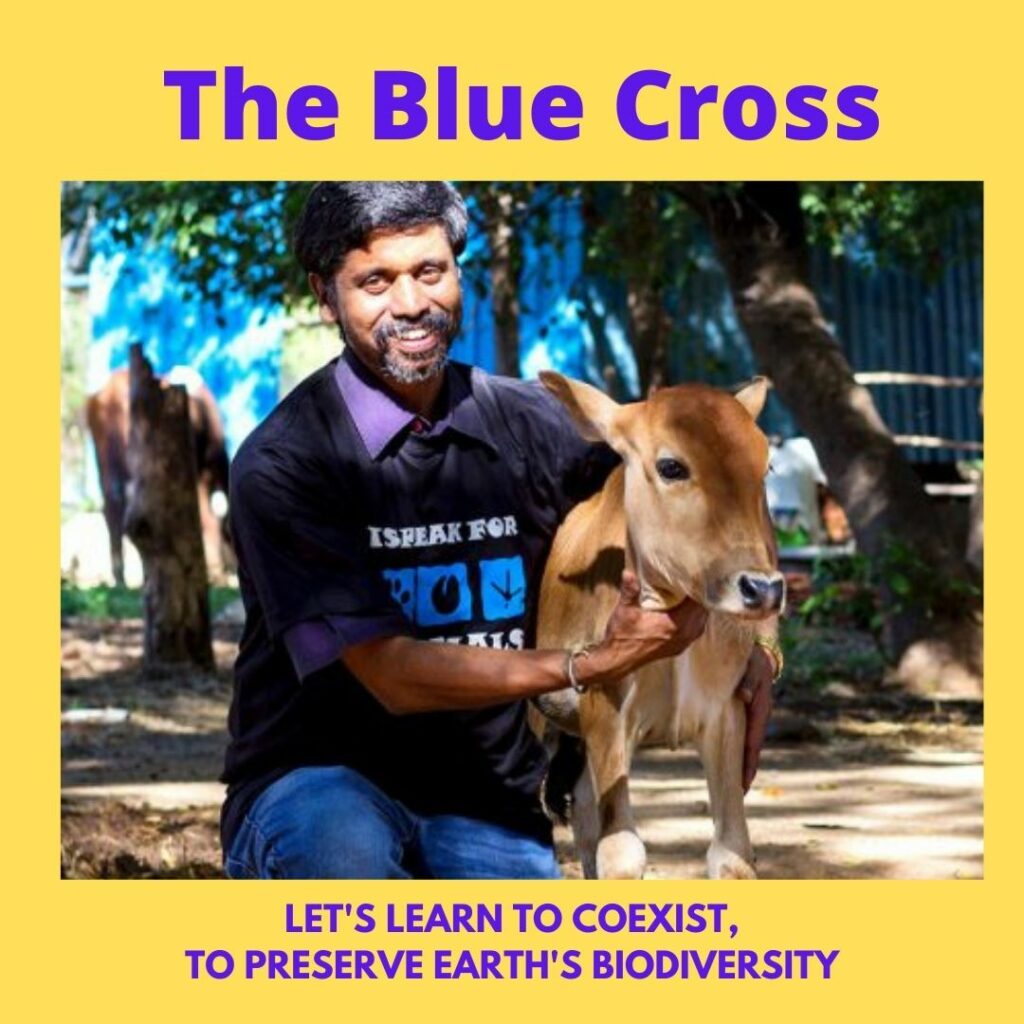 Posh Foundation
The POSH Foundation works exclusively for animals and is currently based in Delhi NCR. They work towards rescuing animals from accidents, harsh situations etc and then treat them according to their needs and regularly hold adoption calls for them. They provide their services for the voiceless and have helplines to report abuse or mishandling of animals. They also operate as a shelter for the dogs until they get adopted and all their needs are taken well care of.
Bombay society for prevention of cruelty against animals (BSPCA)
The Bombay Society For Prevention Of Cruelty Against Animals (BSPCA) was founded in the late 1880's by Sir Dinshaw Manokjee Petit. He made it for the benefit of animals and gifted the whole property for the care and treatment of animals. The organisation is more than 144 years old and specilises in treating all kinds of animals that are bought in sick or injured. Approximately 10,000 animals are admitted every year in this hospital, they are taken well care of by the staff and the doctors present over there. They believe that no species should exist in isolation and everyone should live together in harmony for ecological balance and a better world.