Huge donations given to charitable organizations or used to help people in general by individuals or organizations is known as philanthropy. Philanthropy is not a very recent phenomenon as we have seen many instances of kings and high-ranking people offering donations to the underprivileged since a very long time. Philanthropic people are motivated by the desire to wore for the welfare and betterment of the society and its people. It is about doing something for the community with love and care and not expecting anything else in return. Many people also do it to receive tax exemptions but the majority are driven by the idea of seeing someone with a smile on their face due to their efforts.
1. Mukesh Ambani
Mukesh Ambani is another businessman who expanded Reliance Industries along with his father Dhirubhai Ambani, from a very young age he was burdened with the responsibilities of his siblings yet handled the business quite well and it flourished greatly under his guidance. He has consistently held the position of India's richest man from the past 10 years and has also been showered with the praise of being one of the most Philanthropic people of India. They also reach out to the government and help them in initiating a lot of social causes. He introduced the jio internet which greatly impacted India, he created job opportunities for the weaker sections of society by employing them and providing them with decent wages. His children walk on the same path of philanthropy as him as recently his son Anant donated 25 crores for the Assam flood victims along with his father Mukesh Ambani.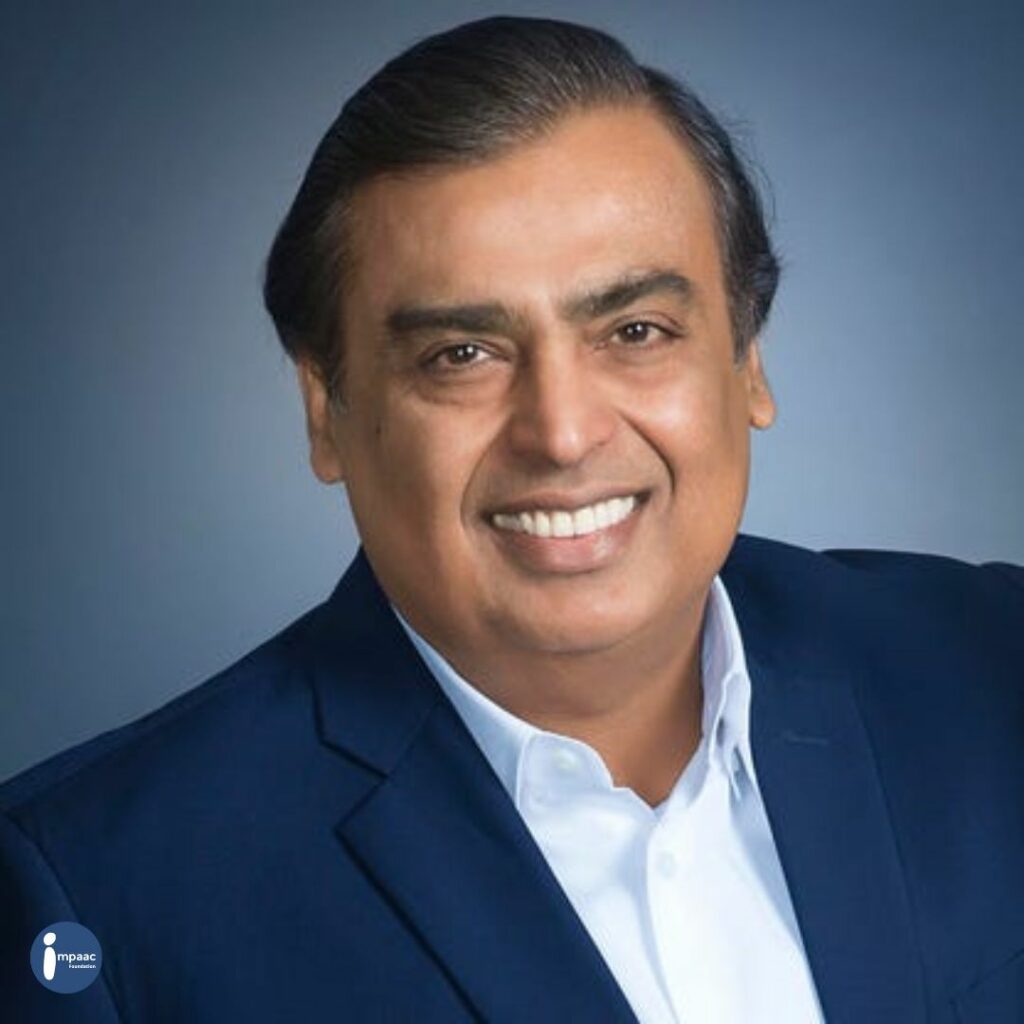 2. Azim Premji
Azim Premji is a businessman who transformed a small family-owned cooking oil start-up into a multi-million dollar business Wipro. He has been twice featured in the times magazine under the 100 most influential people and the Asia week under 20 most powerful men in the world. He is considered to be one of India's richest people and Azim Ji wanted to share his wealth with the people who deserved it the most. He founded the Azim Premji Foundation dedicated to help people they specifically help schools by donating 213 equity shares and it is one of the largest donations of its kind in India. He is also associated with the giving pledge along with Warren Buffet and Bill Gates to encourage the wealthier sections of society to donate. The Azim Premji Foundation additionally works for gender justice, children in need of care and protection, disability, urban poor, land and forest dependent groups, Odisha nutrition programme, governance, constitutional values, geography focus, strengthens civil society etc.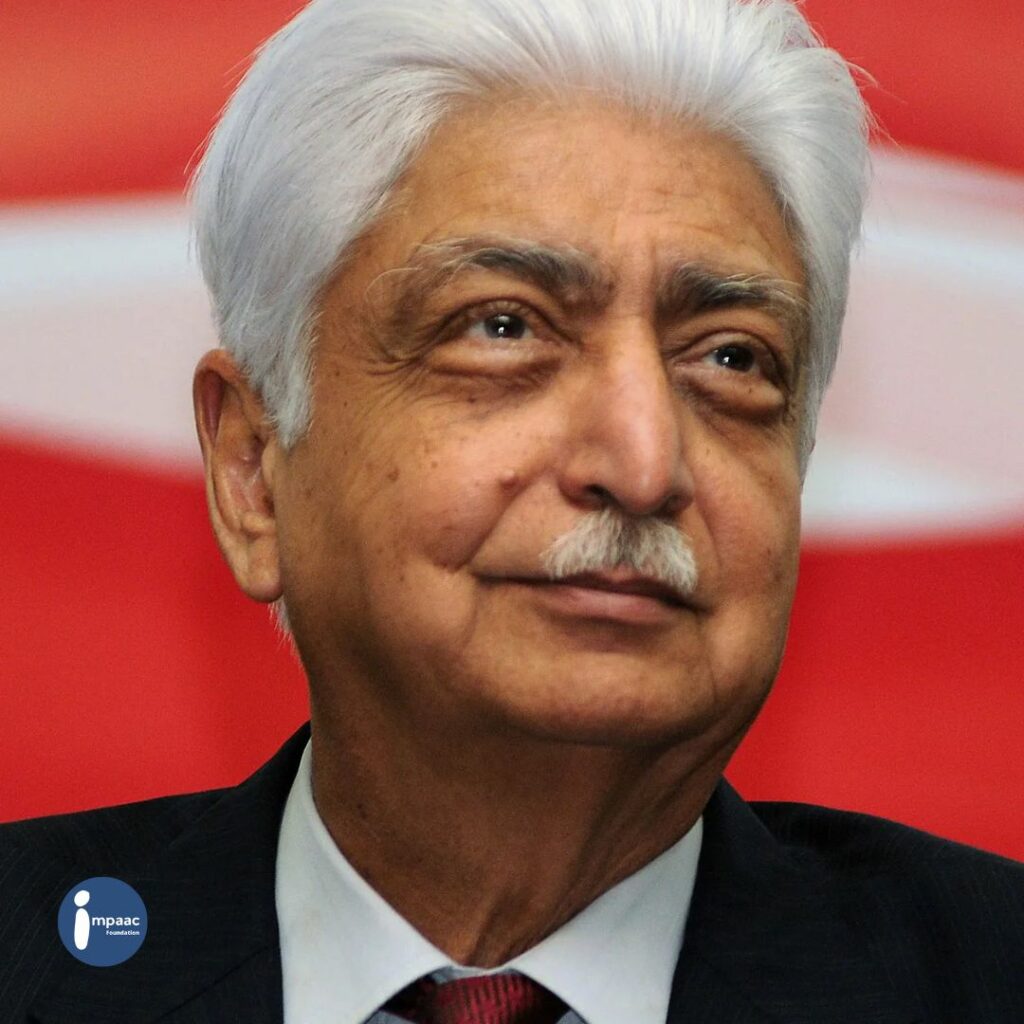 3. Jamshetji tata
Jamshetji Tata was an influential man, the founder of Tata steel and a host of other companies that greatly affected India in a positive way. He was fondly referred to as the "one man planning commission" by Jawar Lal Nehru and "Father of Indian Industry" worldwide. He established the city of Jamshedpur as even now the place is regarded as the land of "Tata Iron and Steel Works Company" and is well known all over the world. He has been titled as the most philanthropic man by the "Hurun Philanthropists of The Century (2021)" and his donations have amassed to over $102.4 billion dollars. He would donate generously for education and healthcare over the decades, his philanthropic efforts have gained him a place in people's hearts. He started very early in 1892 itself when the concept of philanthropy was still foreign to the Europeans and Americans.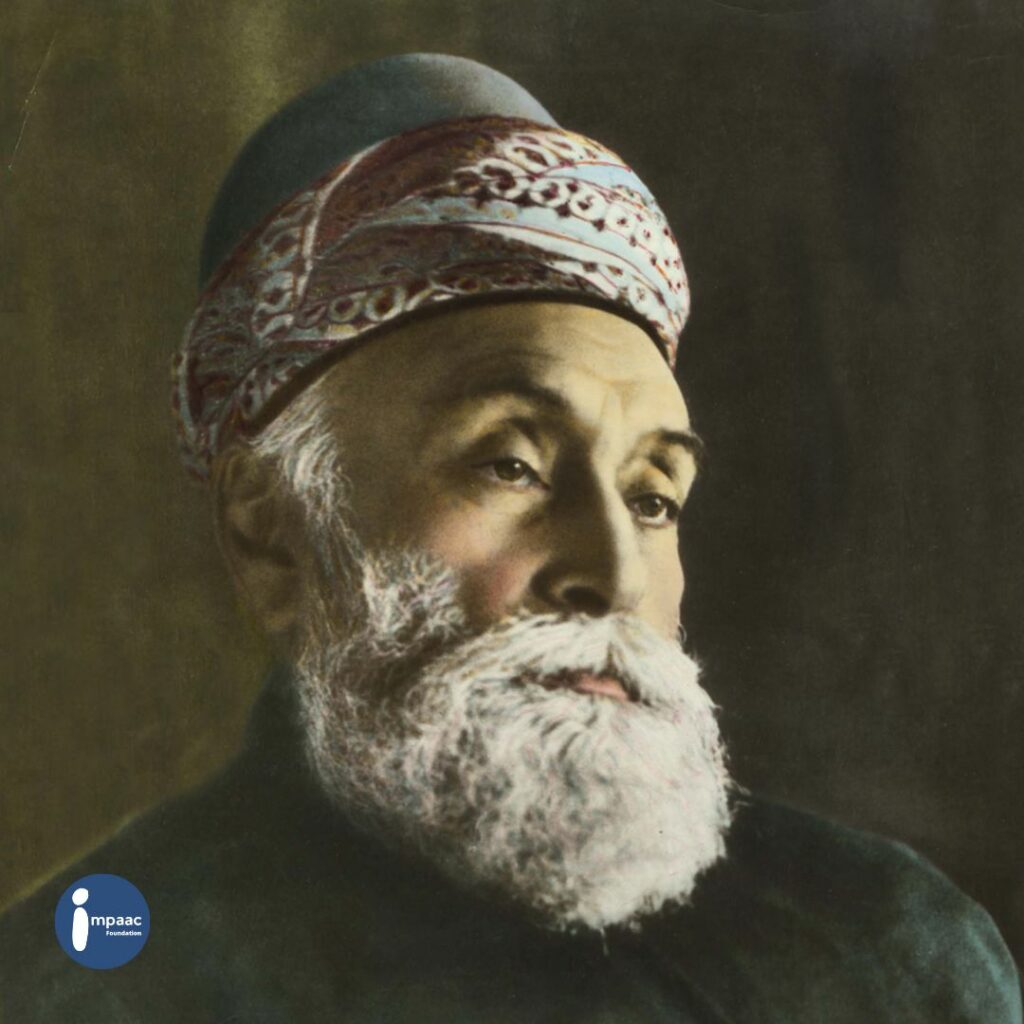 4. Shiv Nadar
Shiv Nadar Ji is an industrialist who founded HCL Industries and the SSN college of engineering, while also being a philanthropist. He has been awarded with the Padma Bhushan for his consistent efforts in the IT industry. He has also established the Shiv Nadar Foundation which is a philanthropic organisation that aims to help the underprivileged by teaching them rural and urban education and art. They aim to provide transformational education to bridge the socio-economic divide between the people from different classes and socio-economic backgrounds. The institute takes special pains to ensure that children reconnect with art and hence has established art museums and institutions for the ones interested.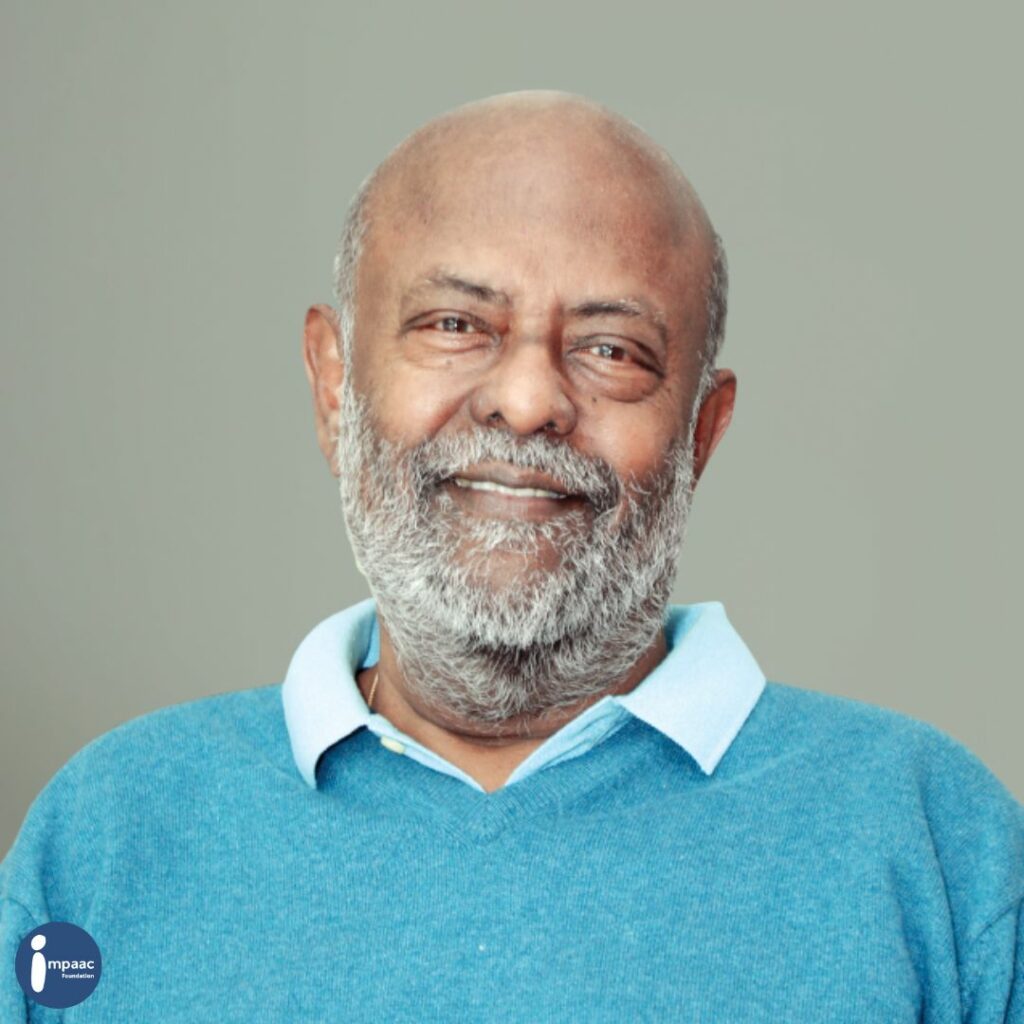 5. Ratan Tata
Ratan Tata is the adopted son Ratanji Tata son of late industrialist Jamsetji Tata and the former chairman of Tata sons and Tata Group. He has received some of the highest civilian honours by the government namely Padma Vibhushan and the Padma Bhushan. He is an avid philanthropist working on issues like medicine, education and rural development. He is a well-known philanthropist all across the world as his philanthropic efforts are not just limited in India but all across the globe. He has donated funds to American universities so that Indian students with financial aid can be well looked after in these universities. Water borne disease and the issue of clean drinking water has also been one of his major concerns and he strives to work towards it.
However one need not always be rich to donate and improve the life of the underprivileged, even a small donation helps save and improve the lives of many. Now, even you can donate and help someone in need: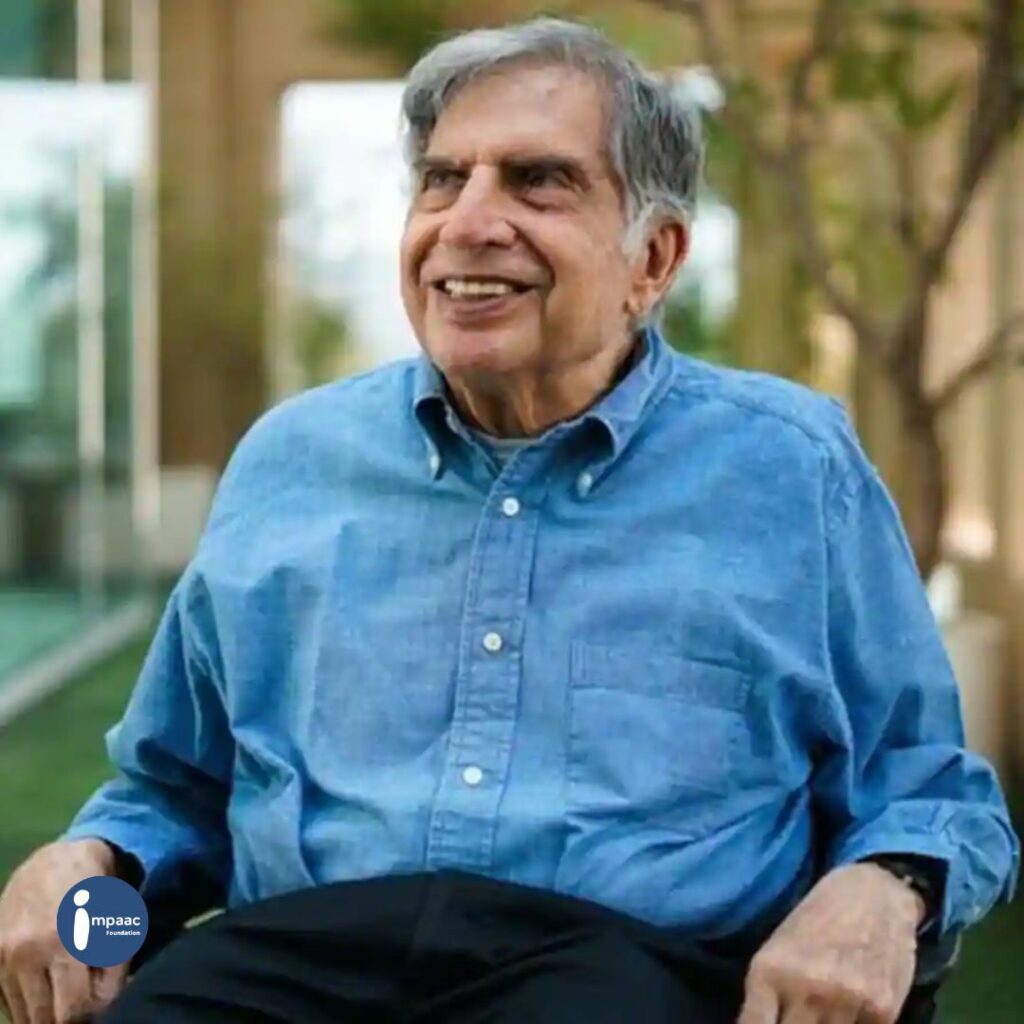 About Impaac?
Impaac Foundation is a non-profit, technology-driven crowdfunding, social networking platform which focuses on bridging the gap between the people who are looking for help & the people who are willing to help. We are building a social community that depicts the values of social responsibility & help anyone, anywhere, anytime. We provide viable solutions to NGOs for different causes to run their system smoothly & effectively with non-profit intentions.
Why Us?
Truly NO Charges
Trust Guaranteed
24*7 Assistance
1000% Transparent
Technical Support
Seamless Donations