What Really Happened 
The terrifying Assam floods have left a devastating aftermath for the people and animals to suffer from and continue to do so. What started as drizzling rains that helped people after the extreme summer soon took the form of floods that destroyed and displaced many across Assam. From the last one week the state has been facing acute rainfall that has left over lakhs of people impacted. There have been landslides due to the structural constructions on the landscape of Assam that has left people dead or missing also the structure of the place is like a bowl that makes it susceptible to water logging. The situation has become so critical that the Indian Army had to intervene and help the common people in this crisis.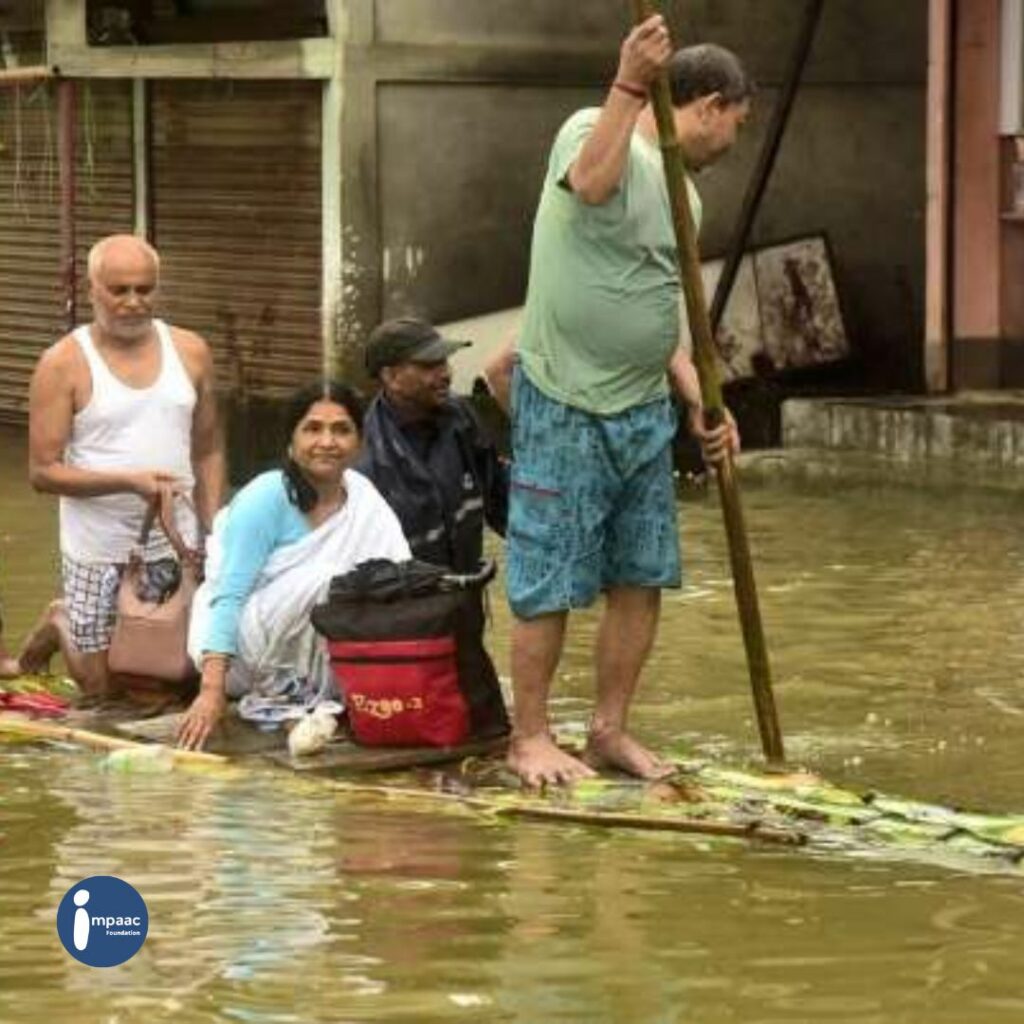 The Affected Ones
Rivers like Brahmaputra, Beki, Kopili, Barak and Kushiyara have been flowing above their danger levels as the government has declared SOS in the state and deployed the military to help those affected by the floods. The floods have given rise to food and water scarcity while also water borne diseases have increased manifold. The government has arranged for necessary food and water supplies along with medical and refugee camps for the people. A total of 2389 villages have been affected by the devastating floods while the people have taken refuge in 555 camps until now, these numbers are ever increasing as more people pour in from across the state. The floodwaters have damaged more than 155 roads and many bridges while houses have been totally wiped off or have been partially damaged.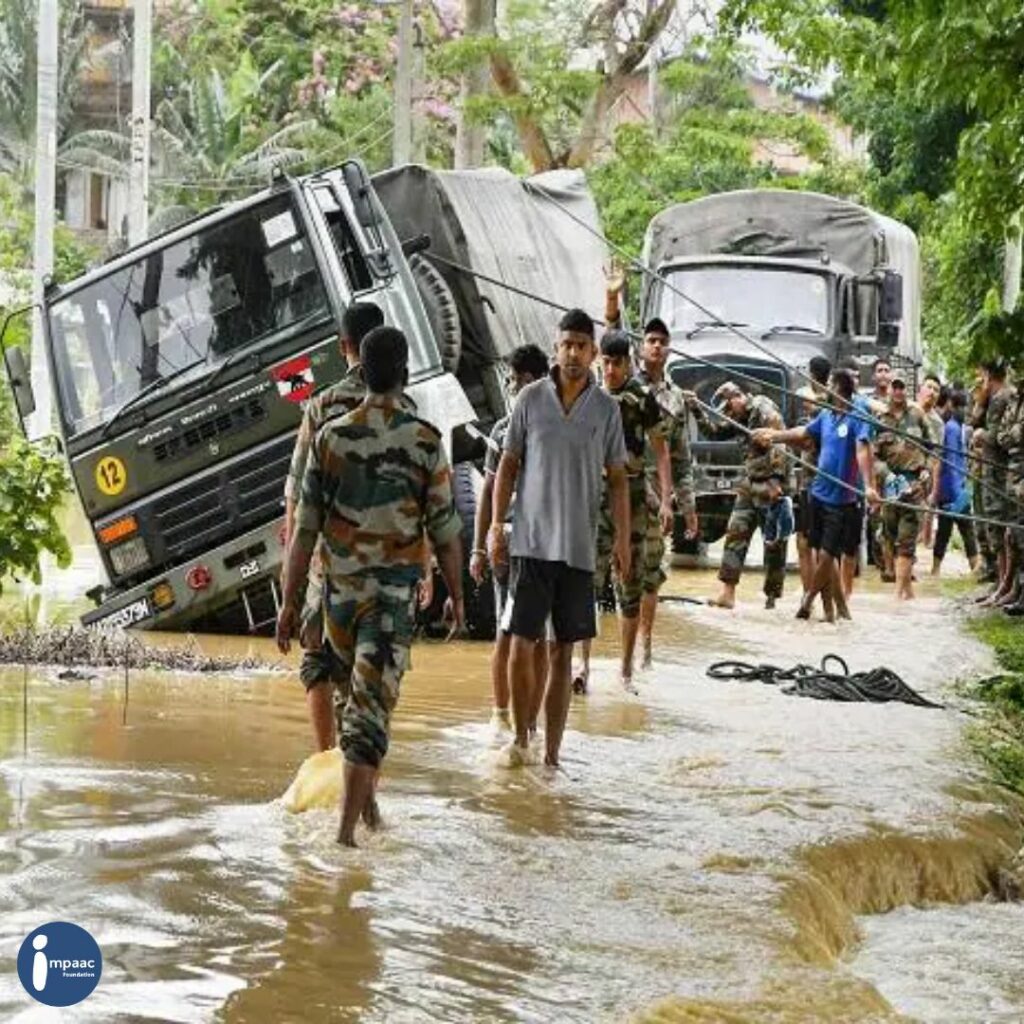 How Is The Situation Being Handled 
The Assam State Disaster Management Authority (ASDMA) has been on the run trying to help people by providing food and water supplies while also keeping a count of the people affected and other statistical requirement. About 152 relief distribution centres have also been set up across the state and the refuge camps also have proper sanitation facilities and bathrooms. Relief supplies are also sent in through the airway for the places cut off due to the floods. Barpeta, Biswanath, Cachar, Darrang, Dhemaji, Dhubri, Goalpara, Golaghat, Hailakandi, Hojai, Jorhat, Kamrup, Kamrup (M), Karbi Anglong West, Karimganj, Lakhimpur, Majuli, Morigaon, Nagaon, Nalbari, Sonitpur and Udalguri are the places that continue to remain severely affected by the floodwaters. Many animal shelters have also been constructed for the proper treatment and care of them.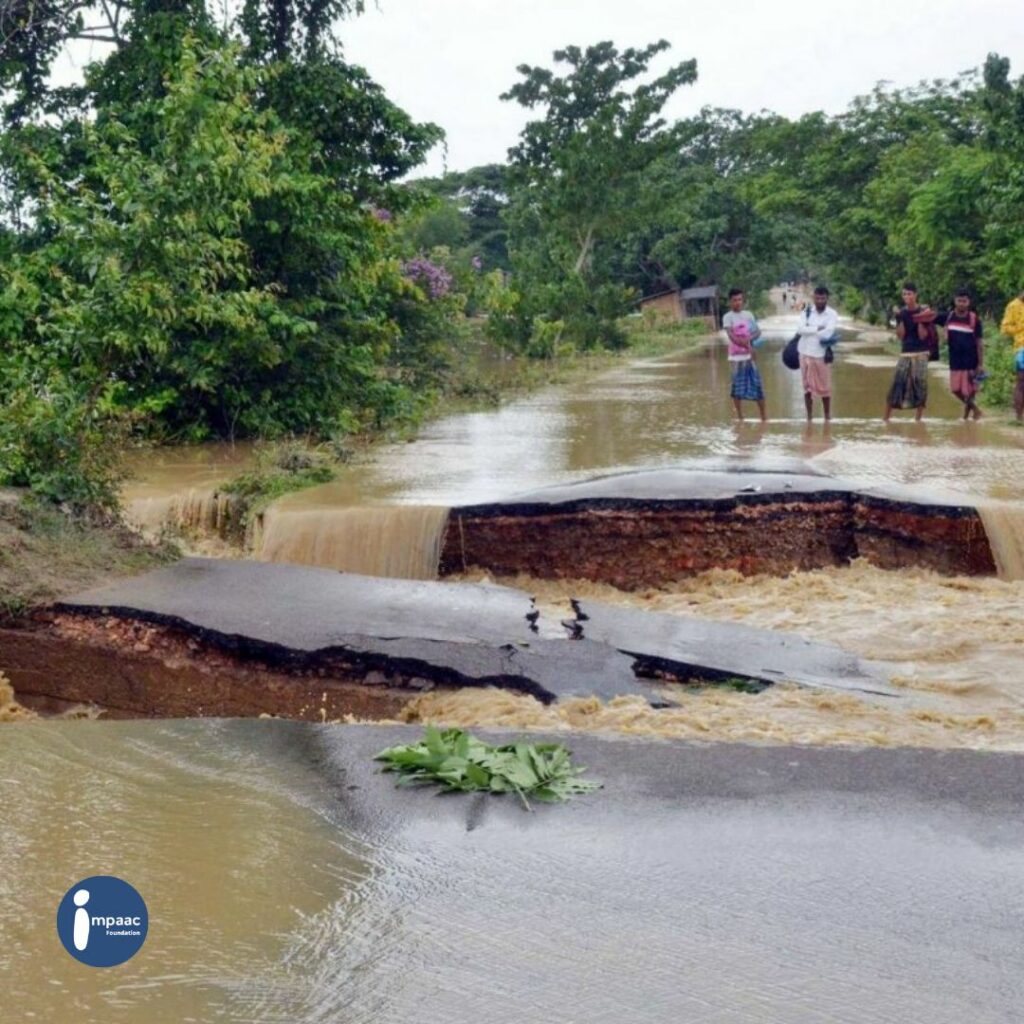 About Impaac?
Impaac Foundation is a non-profit, technology-driven crowdfunding, social networking platform which focuses on bridging the gap between the people who are looking for help & the people who are willing to help. We are building a social community that depicts the values of social responsibility & help anyone, anywhere, anytime. We provide viable solutions to NGOs for different causes to run their system smoothly & effectively with non-profit intentions.
Why Us?
Truly NO Charges
Trust Guaranteed
24*7 Assistance
1000% Transparent
Technical Support
Seamless Donations