Cows have always played a very important role for humanity and are also revered by Hindus due to their touching connection with the almighty Krishna.  We have grown up listening to the stories of Krishna and how the docile animals played a very important role in his upbringing. Cows have been compared to be as humane and compassionate as a mother, then why it is that these gentle beings are also the ones facing the absolute worse forms of animal cruelty. Why are they unnecessarily tortured, poisoned, beaten, and even killed to fulfill meager human satisfaction? Numerous cases of kidnapping have also come to light due to their meat being sold as beef. Although India has not recorded major beef-eating practices due to religious reasons however illegal selling and consumption of meat is still at an all-time high.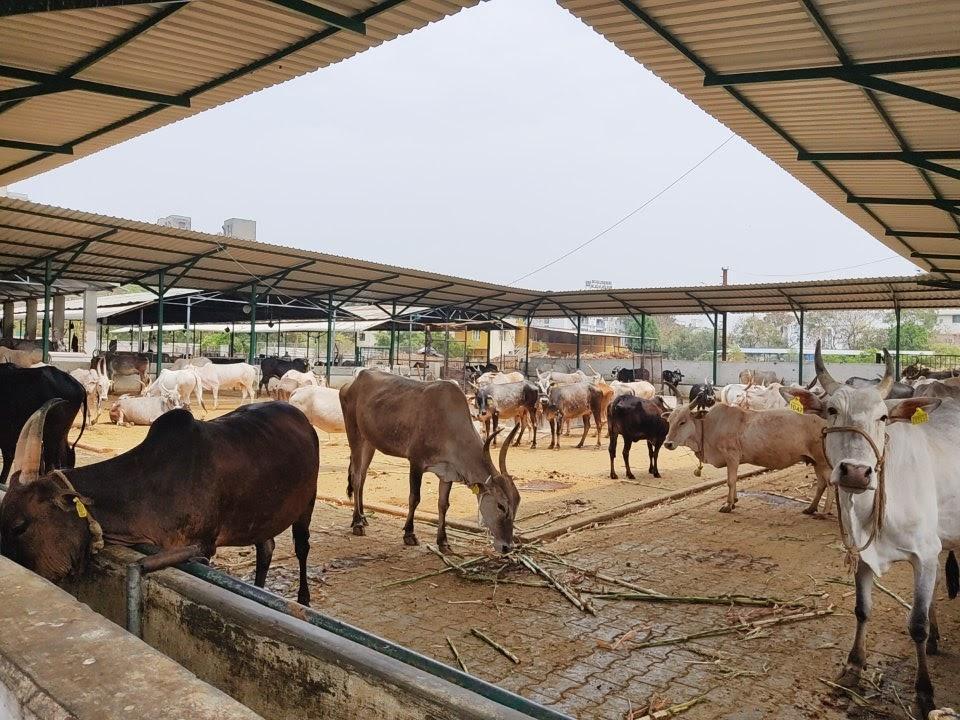 At a time like this when we think humanity has been wiped off, we came across the " Akhil Karnataka Prani Daya Sangh ". An institute that treats these docile creatures as their own. It is also recognized by the Animal Welfare Board of India and was established in 1981 – 82. It provides shelter and food to over 1200+ cows that reside over there. Many indigenous breeds of cattle are also kept and cared for. Locals, as well as tourists, visit the gaushala every day to look after the cows and indulge in some social service. Children love and flock to the place to play with the mischievous calves. The institute has been running for over 40 years now with the help of genuine donations that pour in from all over the country.
AKPD vows to protect and care for these docile animals and over the years have strived to rescue many animals even without the support of the police or the government.
They help them by: 
rescuing cows that are being illegally carried off for meat supply. 

providing a safe shelter for the mute. 

regularly feeding the animals with proper nutritious food. 

their medical needs and necessities are taken well care of 

spreading awareness regarding the inhuman practice of sacrifice of innocent animals 
The love for all living creatures is the most noble attribute of man. 
Charles Darwin 
However, during the covid scare when the strict lockdown was imposed, they faced problems in feeding the animals as even donations stopped coming in. It was a rough phase for them but they overcame it with the help of various NGO's and people donating generously to their cause. Thanks to social media!
The jovial environment of the Gaushala is back as people have again started flocking in [ with necessary covid precautions of course! ] and the NGOs supporting them in this endeavor.
We at Impaac have started a donation campaign for them to help them in achieving their dream and taking care of their beloved Cows. Donate and help AKPD in taking care of these gentle beings.